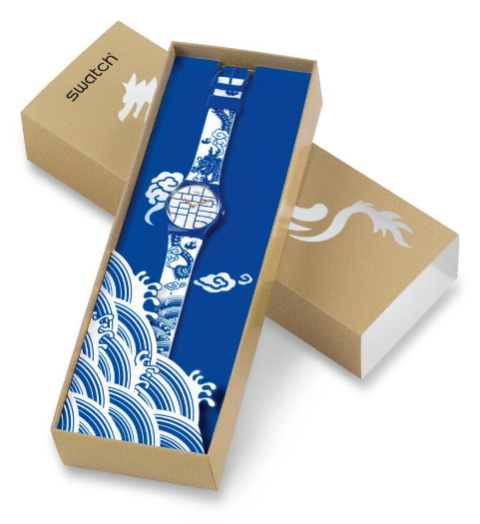 Happy Chinese New Year, Style Solutions readers! It's time to celebrate the day in style. Thanks to Swatch, we'll be able to.
The mega-popular watch brand is kicking off the new year with The Year of the Dragon limited edition watch ($65). It is one of the most lively and colorful signs of the Chinese animal zodiac, and is the key symbol of Chinese spirit.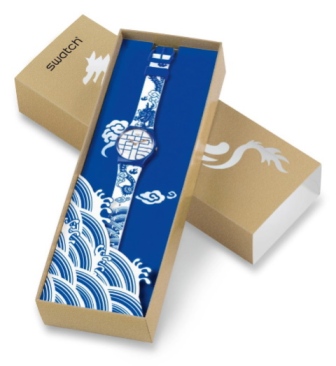 The Year of the Dragon watch features an intricate and graceful Chinese dragon on the white ground of the silicone strap, taking inspiration from classic Chinese-styleblue and white porcelain. The dial complements the dragon with a delicate ornamental blue grid drawn on a white background.
Not only is the watch modern-chic, but the packing is too; a blue dragon appears on the special packaging, ready to bring good fortune to everyone in the new year ahead.
The white and blue color combination will give your current outfits some cool winter frost, yet it will also look great with your resort and spring pieces. It's one of those watches that's fun and bold enough that it doesn't require lots of other jewels, so keep it minimal to a statement earring or cocktail ring.
I adore Swatch watches for their fun, charming and colorful designs, and there's no better time to wear one than on a festive day.
Below is an outfit that I styled to go with the Year of the Dragon watch. The best part? It'll last you more than one season.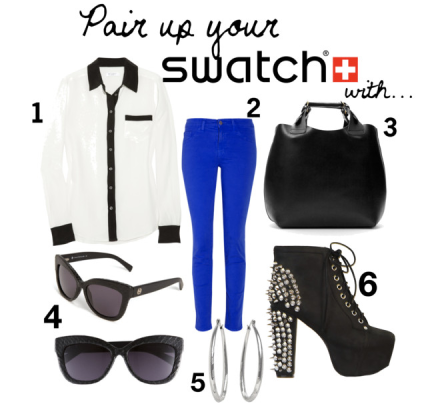 1. Equipment $215, 2. J Brand $190, 3. Zara $159, 4. House of Harlow 1960 $195, 5. Kohls $10, 6. Jeffrey Campbell $215
The watch launches today, so be sure to check it out on Swatch.com.
with style,
S