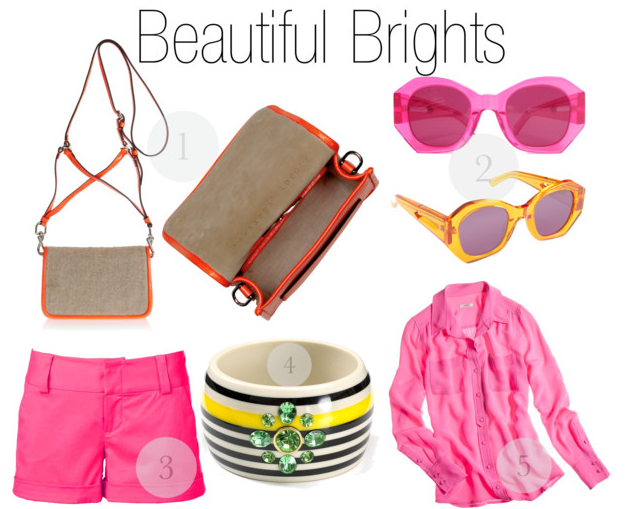 I am so happy to be in Palm Beach! The warm sun, palm trees lit up with holiday lights, favorite restaurants and stores filled to their capacity, and new additions are some of what make my second home enjoyable.
The feeling of getting off the plane, putting my fur vest in my travel bag, and smelling the whiff of beach-like air was refreshing.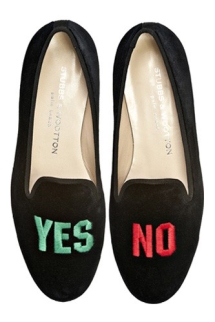 You know you're in Palm Beach when an airport baggage man comes up to you and asks if your Yes No shoes are Stubbs and Wooten-he was correct!
It's 82 degrees today and I'm super excited to fashion some of my new brights. I packed a lot -I am here for a week- but I know I'll wear everything I brought.
In general, white jeans and shorts, sequin frocks, patterned maxi dresses, bright button downs, funky rompers, and colour block blouses, just to name a few.
Above are some of my favorite bright pieces for resort 2011. I own numbers 4 (in the pink family) and 5: they are both great investment pieces for jet setting off to warm places throughout the winter and summer that awaits.
1. Theysken's Theory, $325, 2. Karen Walker, $180, 3. Alice and Olivia, $165, 4. Juicy Couture, $68 (purchased for $30, special sale), 5. J.Crew, $198 (another sale, purchased for $60)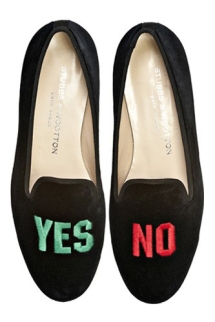 Before walking on Worth Avenue and heading to our club for some sun at the pool and beach, I'm going to stop at Nordstroms to get a glimpse of Dior's Spring 2012 nail polish collection.
My New Year's Eve dress is purple with contrasts of pink and orange, so while although the purple would look great, the pink will give my outfit a nicer "pop".
What's your favorite color Dior nail polish?
with style,
S