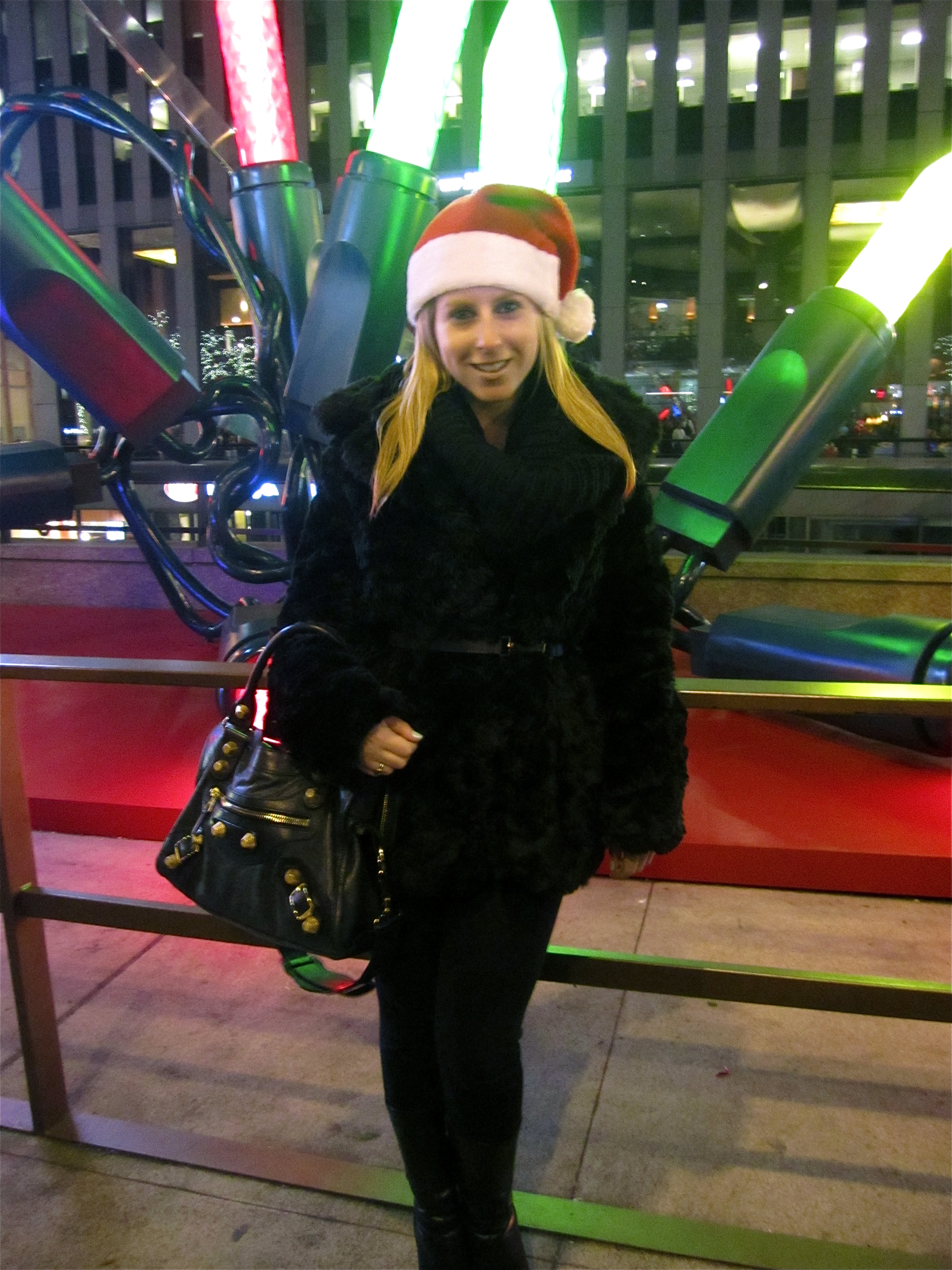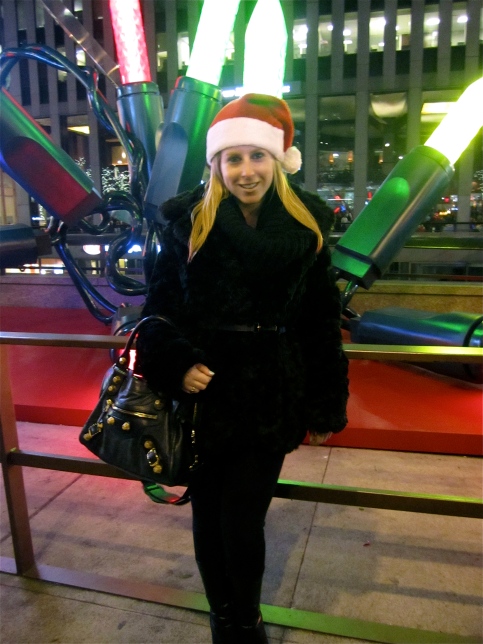 Merry Christmas Style Solutions readers! It's time to get by your fireplace and Christmas tree in your most comfortable yet stylish pajamas to open up your presents! I love waking up on Christmas morning, looking out to Central Park. Although I love a "white Christmas", NYC experienced a blizzard last year, so not seeing snow this time around isn't so bad.
Christmas day is the perfect time to stay in and watch your favorite holiday movies until next year. My plan is to watch The Family Stone, How The Grinch Stole Christmas, and National Lampoon's Christmas Vacation. I also love to snuggle up on my couch with a warm cup of hot chocolate and indulge in a great book. I just started Hilary Duff's Devoted, and I can't wait to continue it today.
As I was going home from Christmas Eve dinner at Petrossian last night, I wanted to take pictures at two of my favorite holiday decorations this year: the giant Christmas lights and giant nutcrackers in front of UBS, both on the Avenue of Americas.
This area of the city was absolutely packed, which on most days can be extremely annoying, but with the Upper East Side being almost silent, this was the loudness and crowdedness that I was craving.
Enjoy darlings–I can't wait to hear about your presents!
with style,
S