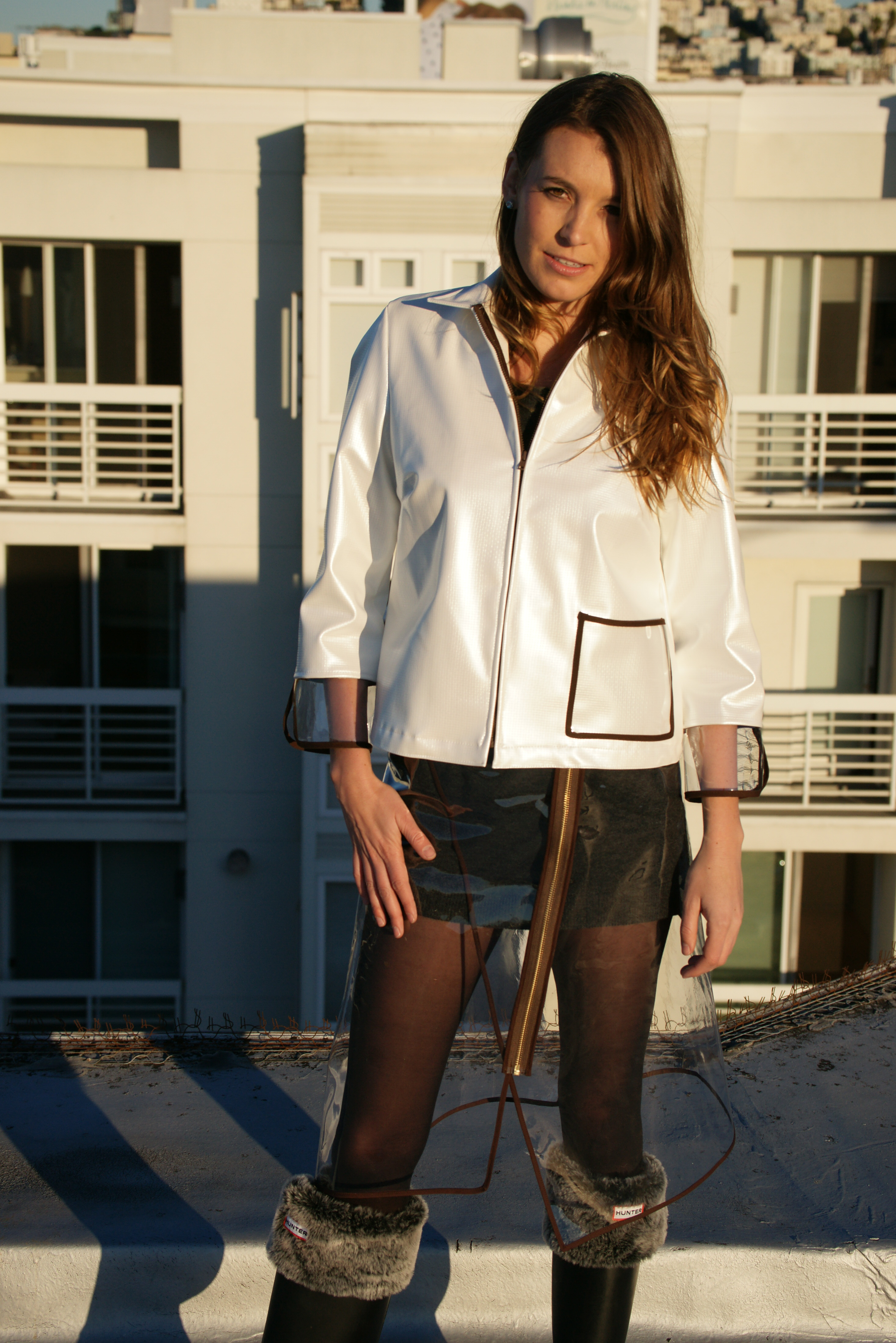 vahzee rain suit
New York City was hit with some heavy rain this week, where Hunter Boots and rain attire was most certainly needed. A great designer and my cousin, VAHZEE founder, Arlene Patt, knows how to make a rainy day turn fashion forward with her innovative designs.
S: What's the backstory behind VAHZEE?
A: The concept of the rain suit came to me on a rainy day while walking from the train station to the office. VAHZEE is a made-up name that sounds like the French expression "vas-y" which means "go ahead". Vanessa Paradis's jazzy song Joe Le Taxi came to mind when I was thinking of a company name. Joe, a taxi driver, drives around town dreaming of places to visit. I pictured my rain ensemble as a vehicle for staying dry while projecting a certain fun, flirty spirit, which is reminiscent of the song. VAHZEE's couture is about the enjoyment of arriving in style.
S: Tell me about the rain suit!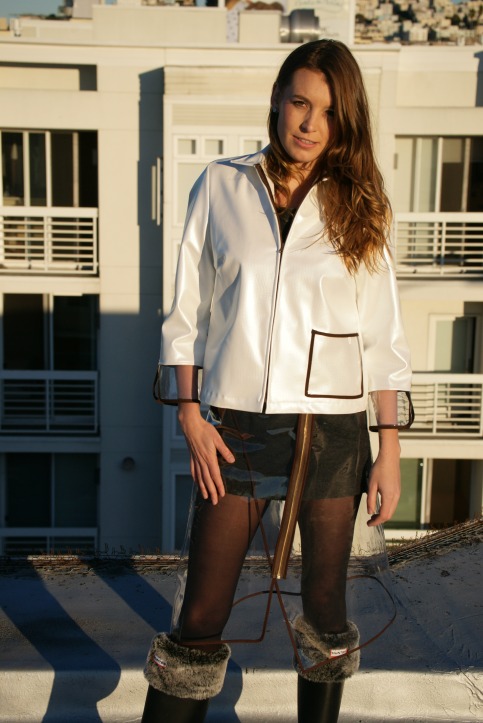 A: We offer a fabulous alternative to the trench raincoat. Our rain jacket and skirt are both functional and versatile. The brown faux leather vinyl jacket makes for a dramatic contrast with the diamondesque clear vinyl skirt. The jacket's transparent cuffs and pocket marries well with the skirt, which is eye catching in any weather as it looks sporty over a pair of jeans or chic over any length skirt or dress.
S: What's the design process like?
A: The design aspect is fun and comes naturally to me–it's all about the fabric and a vivid imagination. As we are growing, I am learning the business of manufacturing, marketing, and sales.
S: What's next for VAHZEE?
A: We are forecasting more rainwear and accessories for the spring.
S: What about umbrellas?
A: How did you guess?
Check out the VAHZEE collection on vahzee.com.