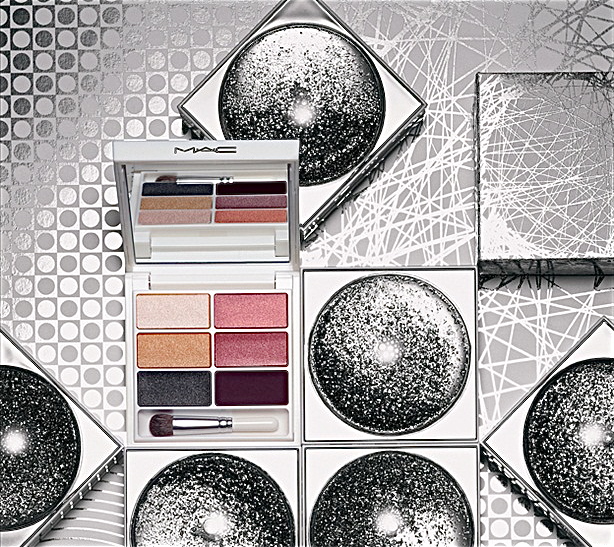 sultry, $38, MAC
It's December 1st, which means today is my first gift suggestion of the holiday season! There's nothing like kicking off my list of favorite gifts than with MAC Cosmetics. Every year, MAC never fails to impress with an amazing holiday collection of makeup. From the packaging to the product itself, I think that MAC's holiday collections are always their strongest of the year–I still use my MAC holiday eyeshadow from last year, and it still looks perfectly fresh and new.
While last year's MAC collection, A Tartan Tale, was all about plaids, velvets, and fantasy, this year's collection, Ice Parade, is taking on holiday glamour with silver, glittery packaging and metallic makeup. Think North Pole gone fashion-forward.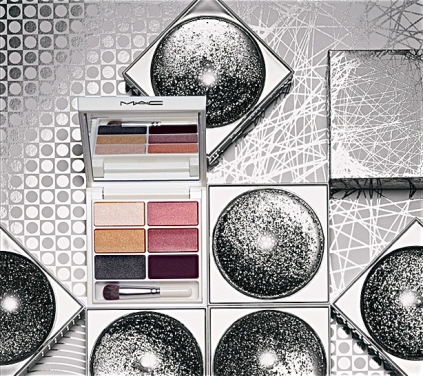 The gift options from the Ice Parade collection are endless. The collection entails clear and silver makeup bags (some contain a variety of face brushes), mini goodies, various kits, and eyeshadow pallets with an actual silver glitter snow globe on top–so fabulous.
I especially love the eye pallets in this collection. They are perfect gifts for your BFF, mom, or sibling, since there is a wide variety of colors to choose from, it's fun, and most importantly, what woman doesn't love a makeup pick-me-up?
My favorite pallet is Sultry, $38, as I love the teal, deep purple, pink, and peach combo. I bought it at Bloomingdales last weekend, and I can't wait try it out this weekend for my holiday card photo shoot in front of The Met.
Like?
with style,
S