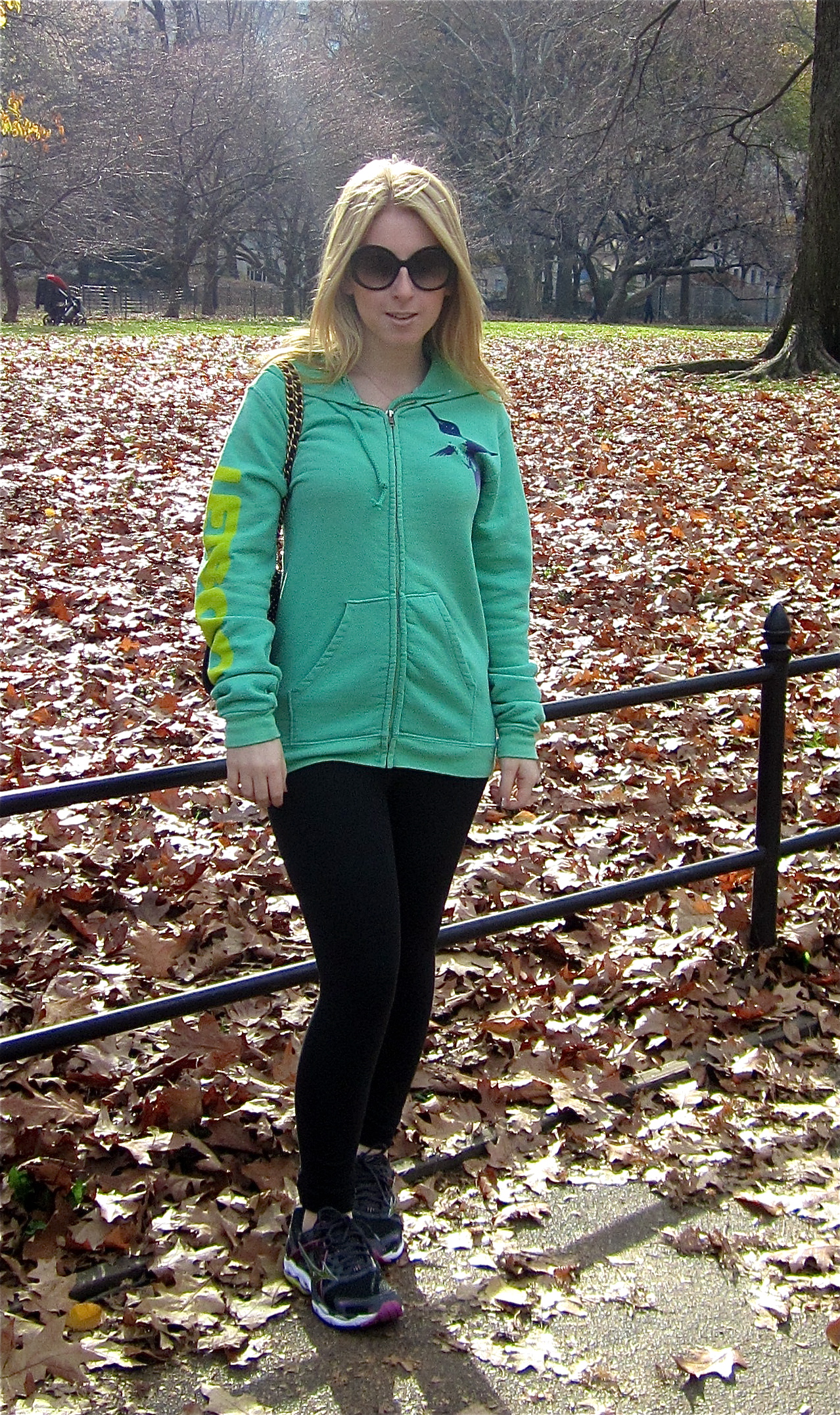 sydney in central park
The Rockefeller Center Christmas Tree Lighting is how I mark the official start to the holidays–and it's tonight! Beautiful lights, great music, and celebrity guests are some of what make the lighting my favorite television special of the season. It's going to be a busy night in New York City between the lighting, President Obama, and of course Justin Bieber.
Last year, around this time, I would be in a heavy jacket, a furry hat, gloves…the whole nine yards. This year, I've had to dress quite differently, especially this past weekend. I decided to take advantage of the warm weather and took a walk across Central Park from the east side to the west side.
I wanted to be super casual because it was Sunday and I had just been in a tight skirt and heels the evening before. I wore my Lululemon leggings, Free City sweatshirt, Mizuno Wave Engima sneakers, Velvet Eyewear shades, and my Rebecca Minkoff shoulder bag.
It felt strange yet rather refreshing to not be wearing a jacket, but I do hope that some colder temperatures will make it in time for the holidays.
My family has already started putting out holiday decorative touches around our apartment, and there are many more to come in the weeks ahead.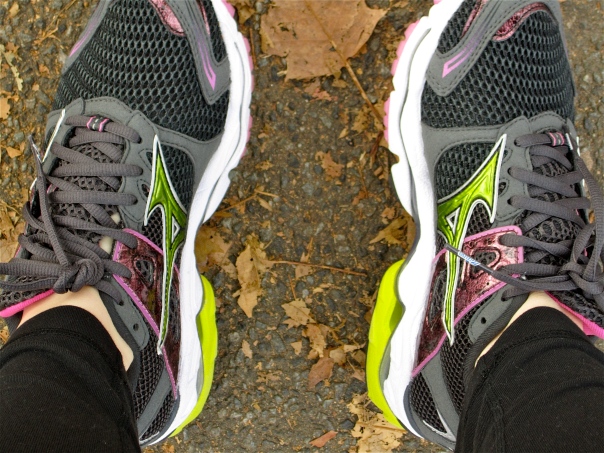 Get ready Style Solutions readers, because starting tomorrow (for the next 25 days), I will be giving holiday gift suggestions.
Also get excited for some chic holiday interviews, more of my holiday looks, holiday window displays around the city, resort outfits, and one more very exciting surprise that I can't mention just yet…
with style,
S