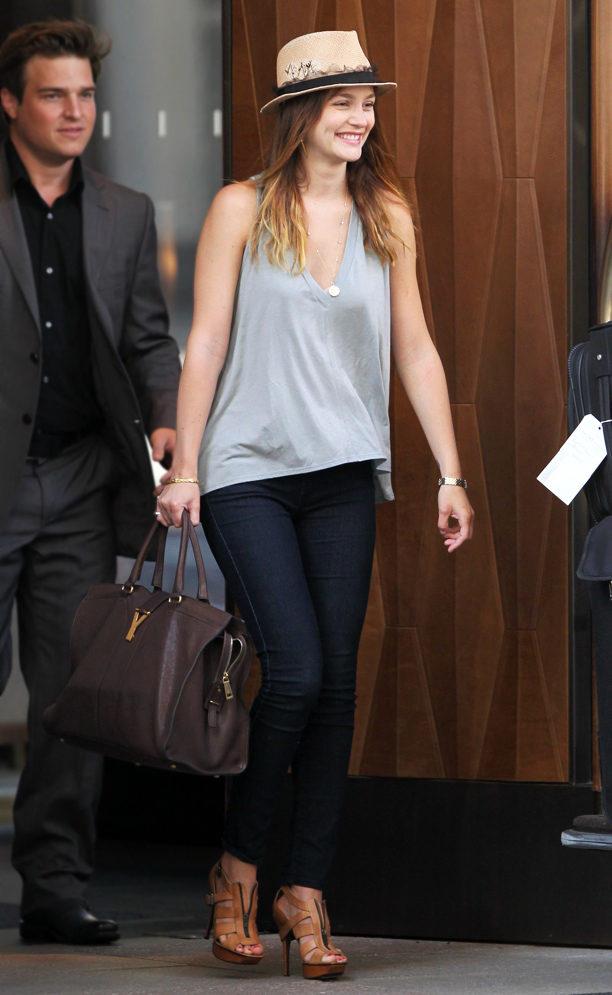 leighton meester in riller & fount
Super-soft fabrics and a rich, understated color palette combined with chic lines to embody the ease and sophistication of the philosophy, Riller & Fount is the perfect go-to line for those who fashion "effortlessly chic". From how she got started to what's coming up for Spring, I'm excited to present my interview with Riller & Fount designer Marlena Ruiz.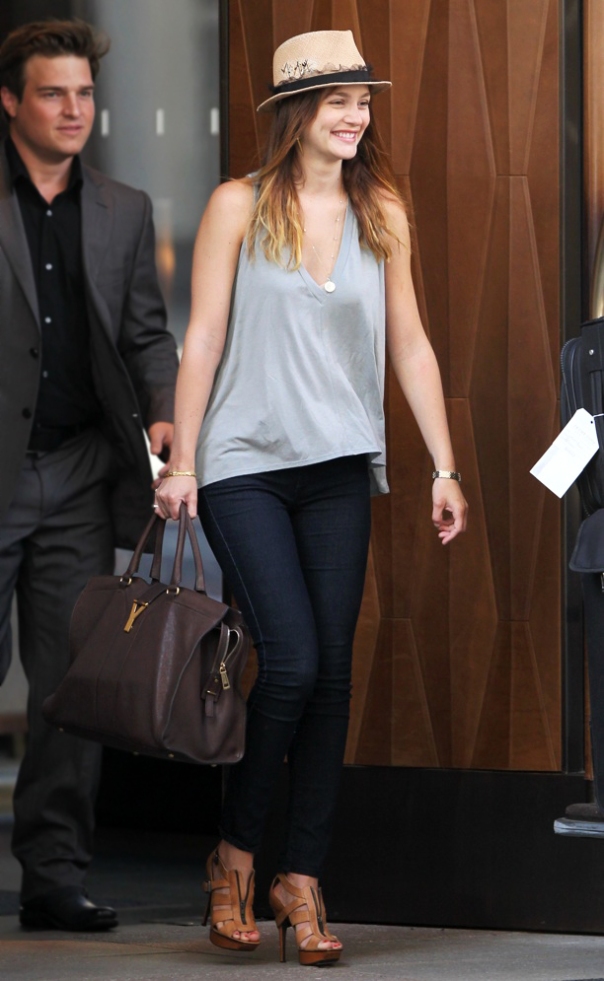 designer marlena ruiz
S: What's the backstory behind Riller & Fount?
M: Riller & Fount evolved from another jersey line I had several years ago which was more of a basic T-shirt line. Since our launch in 2007, we've focused more on day-to-evening dresses and separates and in turn have become a stylist and celebrity favorite.
S: How did you get into the fashion biz?
M: Perseverance! It was a childhood dream of mine to be a designer.
S: What is Riller & Fount most known for?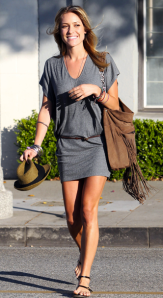 kristen cavallari in riller & fount
M: Our easy jersey tunics and sexy minis are go-to staples.
S: Which celebrities are found fashioning your line?
M: Halle Berry, Kristin Cavallari, Rachel Bilson, Leighton Meester, Heidi Klum, and Olivia Wilde are all fans. It's always fun to see these stylish women rocking Riller & Fount!
S: What's one item from your line every girl should own?
M: One of our draped jersey tunics. They flatter any body type and should definitely be a staple in every girl's closet.
S: What are we seeing for Spring?
M: Everything from color blocking in classic ladylike silhouettes to an ethereal bohemian laid-back vibe, both sharing the common ground of bold color.
S: What inspires your designs?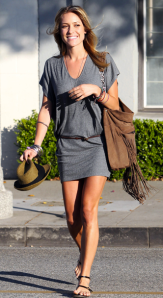 olivia wilde in riller & fount
M: My daily surroundings, people and experiences. It's really rewarding when those inspirations translate successfully into the Riller & Fount aesthetic.
S: What's next for Riller & Fount?
M: I think anything we do is a natural response to our customer's attitude and environment. We've had such an amazing response to our Spring collection with our new bright color palette, ultra-feminine silhouettes, and our new woven category has been a huge hit. It just makes sense to expand on what works.