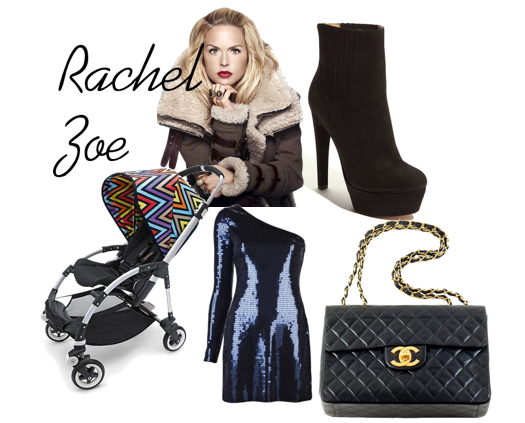 Halloween costume ideas have yet to stop, and I'm absolutely loving it! Whether dressing up as Lady Gaga, an Angry Bird, or a Disney character, the options are endless. Not only do celebrities and fictional characters have signature looks and outfits, but designers do too as they tend to wear their own lines.
For example, Diane Von Furstenberg with her iconic wrap dress, Rachel Zoe with her sky-high shoes, Nicole Richie with her sexy maxi dresses, and The Olsen Twins with their round sunglasses and dramatic silhouettes.
Have you ever thought about dressing up as your favorite designer for Halloween? If not, all you need is some of the designer's clothes, or look-a-likes, a signature item that is always seen worn by the designer, and a mind full of creativity. If you wanted to be Rachel Zoe, for example, all you need is some over sized shades, a baby stroller (typically Missoni or in a Missoni-looking print), and high heels. You'll be an RZ look-a-like before you know it!
Below, and the one above, are looks I have created for dressing up as Rachel Zoe, Nicole Richie, The Olsen twins, and Diane Von Furstenberg.
Playing dress-up never gets old, particularly on Halloween. Who do you want to be?
with style,
S