Let me start this post by expressing what a true pleasure it is to be a guest blogger for Style Solutions! While my own blog, thefashionobservateur.com, centers in on the numerous events happening around the fashion sphere, it is with great delight that I explore this new facet of fashion blogging to bring you the latest and greatest trends from the streets of Montreal, Canada.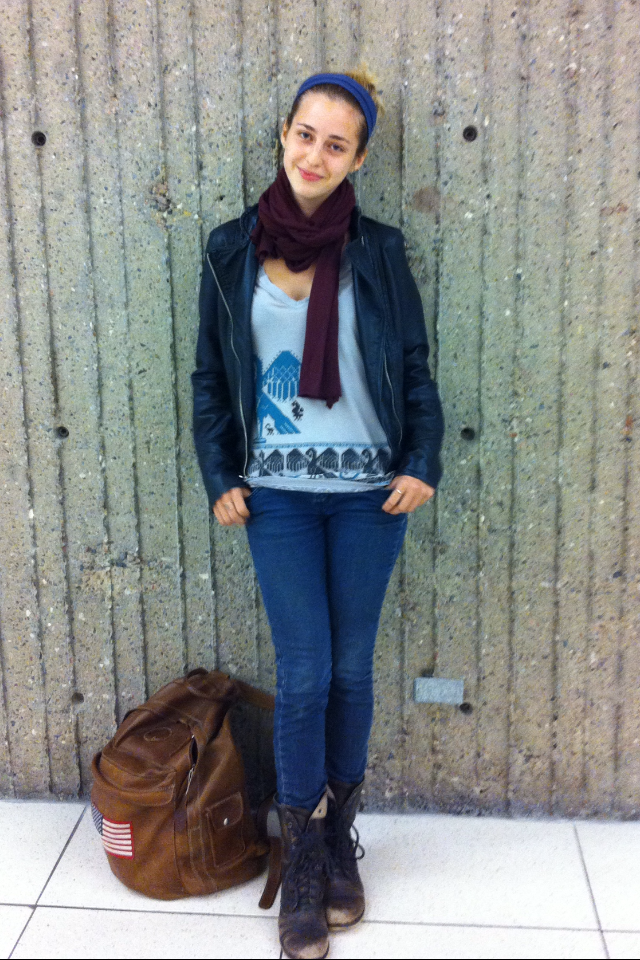 montreal street-goer
Perhaps in a nod to the current fall season, girls and guys around the city have been accessorizing their outfits now more than ever. Over the past couple of weeks, deep hued colors such as forest green, burgundy and navy have found themselves everywhere and under many a form; be it a school bag, rain boots for those gloomy days, or biker boots (especially those of the lace-up and black leather variety).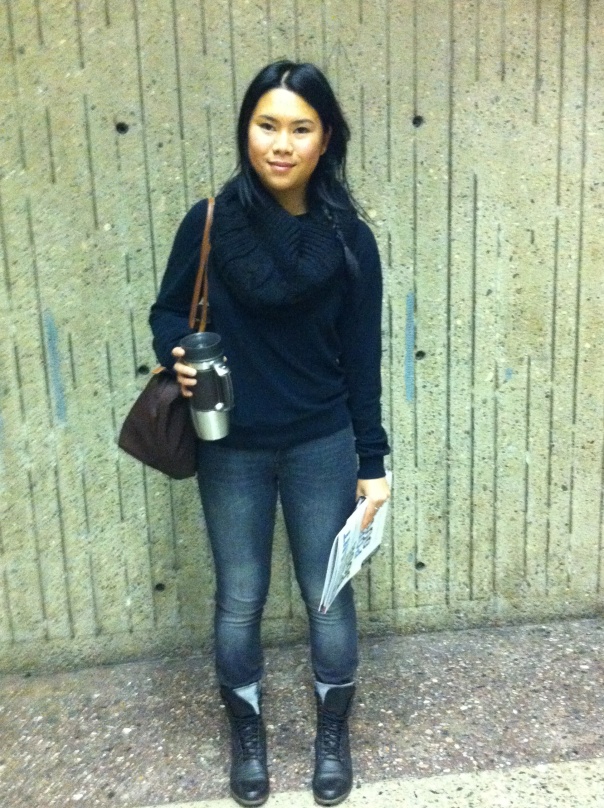 montreal street-goer
Also spotted? The ever-popular infinity scarf, which has been seen all around town and with good reason. The incessant yo-yo that is the weather has proven us yet again that a layer that can easily be added (or removed!) is always in style, and an infinity scarf definitely serves its purpose in that domain. Although still too warm for cashmere and wool (but not for long), the season has provided us with an excuse to fashion this beloved staple in lighter and airier materials such as jersey, modal and silk. Come late October, scarves in the aforementioned fabrics will be stored until spring and will begin to make place for warmer, more seasonally appropriate versions of the infinity scarf.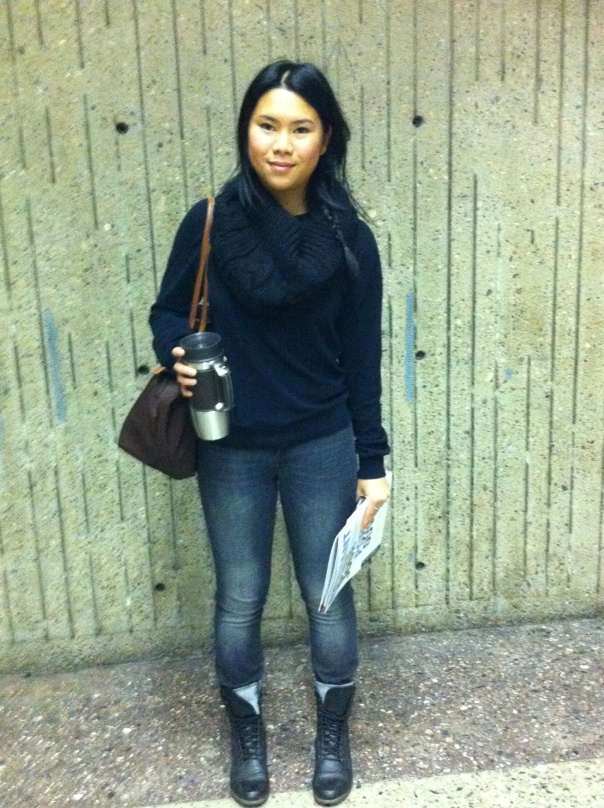 vince's twisted fur infinity scarf
This last point brings me to the presentation of fall furs, which are always seen in copious amounts due to the fact that Montreal is cold in the fall and that it is home to some great recycled fur shops and eco-friendly designers. Vince's Twisted Fur Infinity Scarf is the perfect investment piece and befittingly combines two fall trends in one.
What is so great about most of these pieces, namely the biker boots and the infinity scarves, is that they can be universally adapted– anyone, anywhere can make them their own.