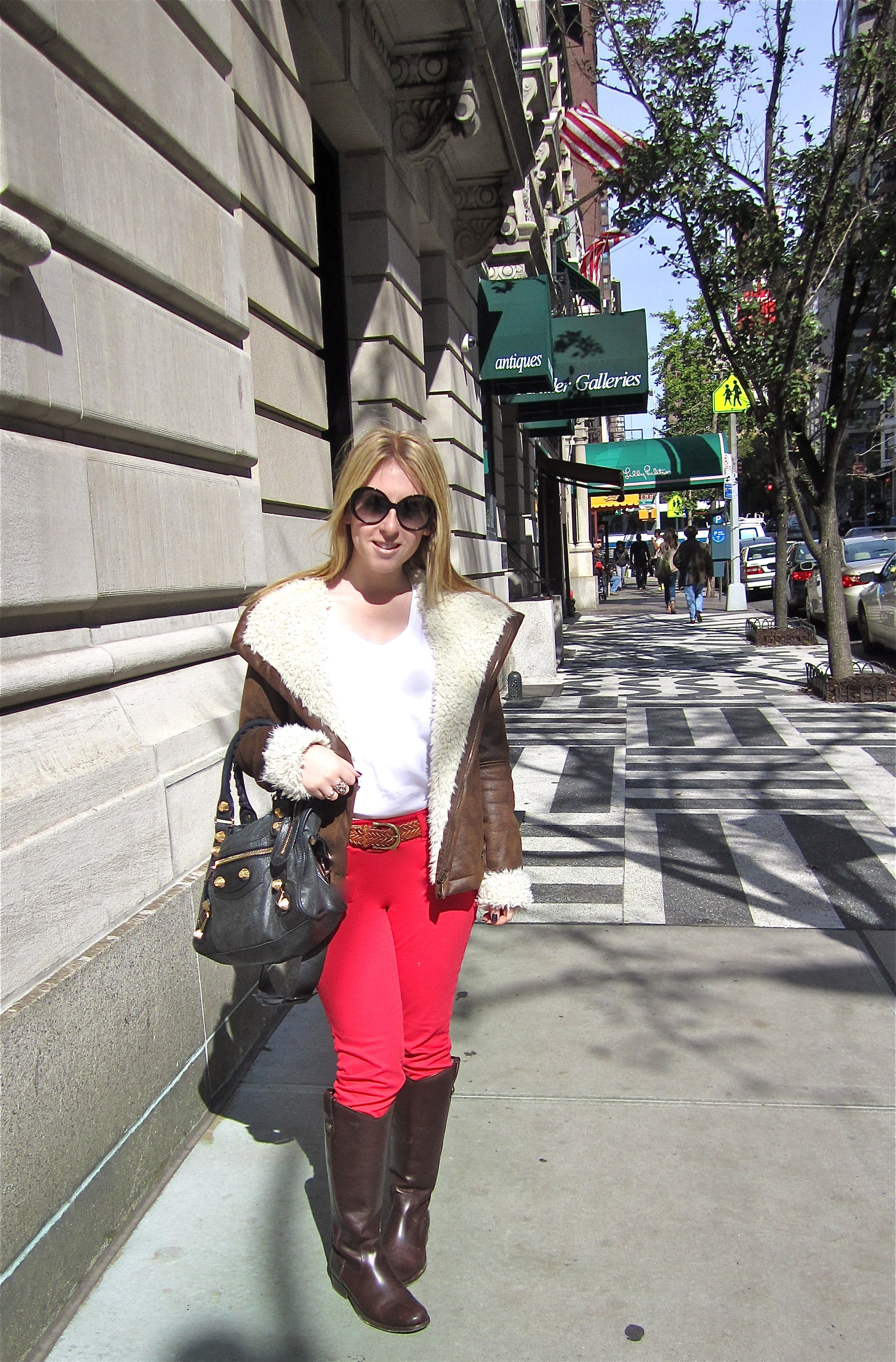 sunday casual
Mondays: busy streets starting at 8am, black pencil skirts, venti coffees, handsome men in suits, juicy Page-Six write ups, and hundreds of emails. Goodbye blue jeans and hello work attire; the work week has begun.
This is after a low-key sunday, of course. It's always interesting when I see people dress much differently on the weekends versus the weekdays, which is completely understandable. I always laugh at how my style shifts on Sundays: a little slouchy, laid back, kind of boho meets biker look, but still keeping it "me".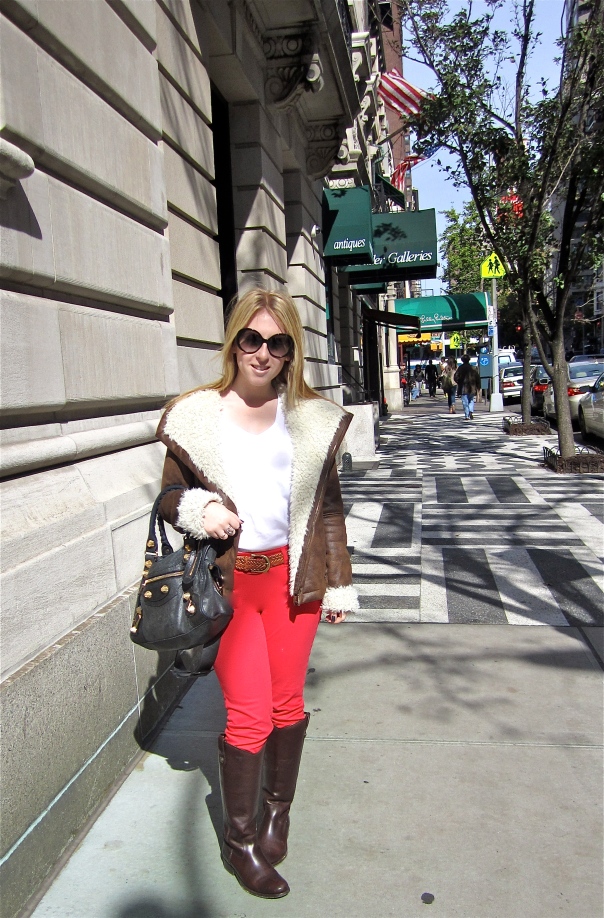 hors d'œuvres before devoured
My Saturday went rather into my Sunday as our dinner at home lasted until the wee hours of the night turn morning, so I just felt like wearing something effortless but chic. Red J Brand jeans, a men's white v-neck I found folded in my drawer (laundry mix up!), brown Frye boots, a brown Velvet motorcycle yet feminine-cut jacket, my Balenciaga handbag, a vintage belt, and Velvet Eyewear sunnies. Comfortable enough for a leisurly brunch at E.A.T, yet dressed enough to run into some familiar faces on the street–and a pit stop at Sermoneta Gloves and Stuart Weitzman.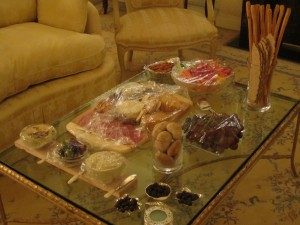 Although it felt great to just put on a pair of jeans with a T', I feel happy to be back in my work attire. Being a little casualer than usual is great, but there's nothing like a fabulous pair of heels and a killer outfit that makes you feel ultra special.
happy monday style solutions readers. stay stylish!