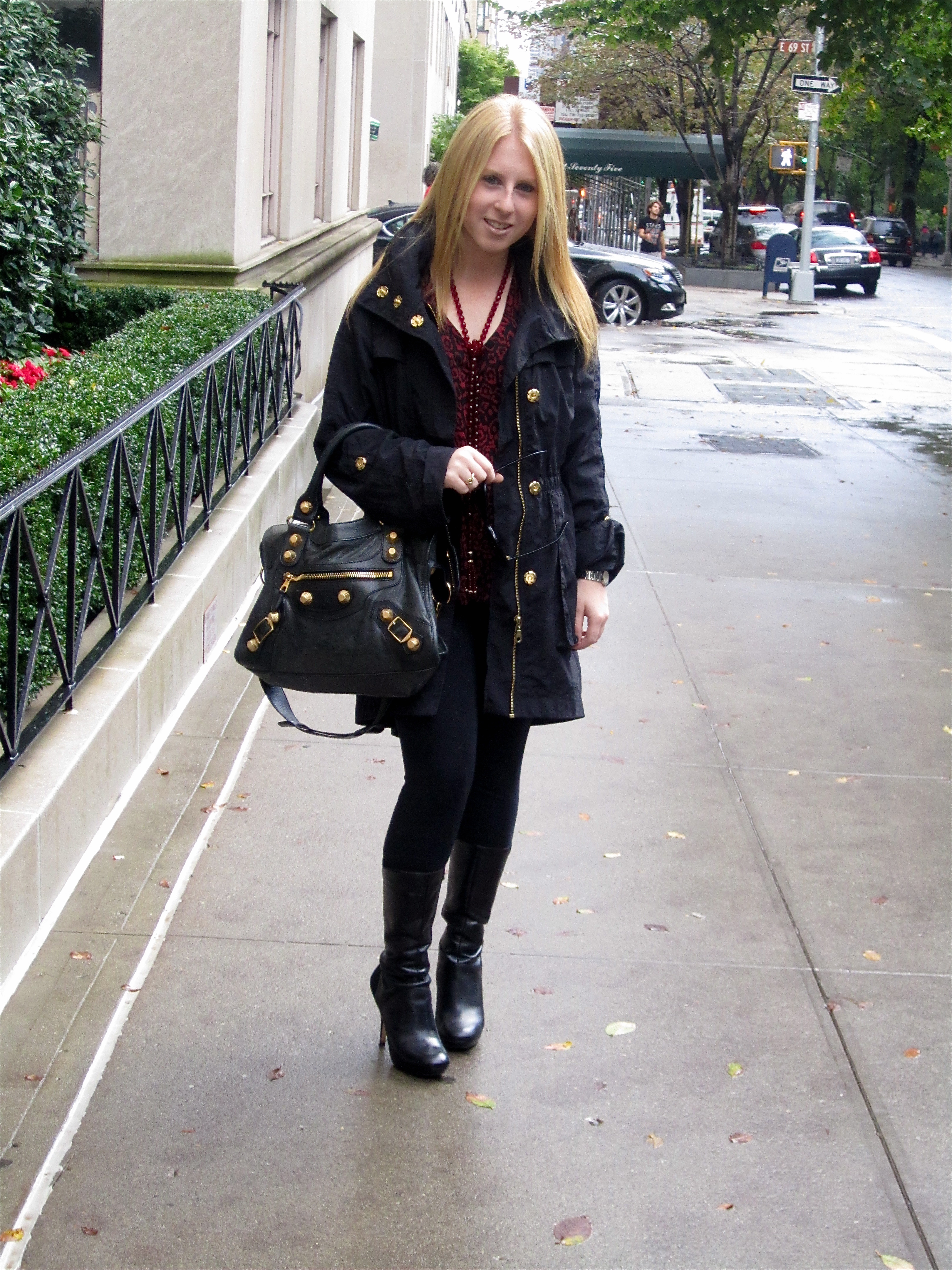 from rain to shine!
The last thing that will stop me from wearing the "perfect" outfit is the weather. New York City has been hit with lots of showers this week, but I still managed to fashion some of the pieces that I love; be it a raincoat, a sleek umbrella, classic Hunter Boots, etc.
Yesterday, the weather was rather strange as it periodically changed from rain to shine. With these unpredictable showers, I decided to wear an outfit that would transition well from day to night, and would look great whether it rained, or shined.
jacket: G.E.T via cusp. top: seventy two changes. leggings: american apparel. boots: via spiga. handbag: balenciaga. sunglasses (in hand): velvet eyewear. necklace: misc. antique.
After lots of work and errands during the day, I caught up with a friend and fellow blogger, Hannah, for a drink at Via Quadronno in the late afternoon. It's always nice to chat with those who have a love for fashion just as much I do. Not long after, I stopped home to write some emails, and switch my sunglasses to an umbrella as it started to rain again.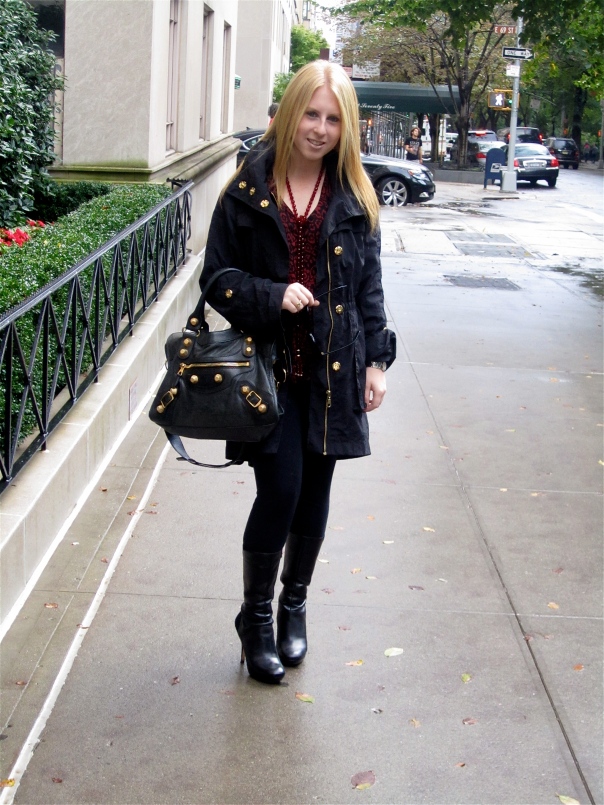 I then made my way over to Serefina for a quick bite with my dad: a mixed green salad with hearts of palm and corn, and gnocchi with pesto sauce. When we finished our meal, we walked home via Madison Avenue, and I, of course, window shopped the whole walk uptown. I particularly liked the Devi Kroell and Chanel windows (cute merchandise for fall).
What are you up to this weekend? Whatever you do, no cabin fever! Get out and celebrate; it's Saturday, darlings.