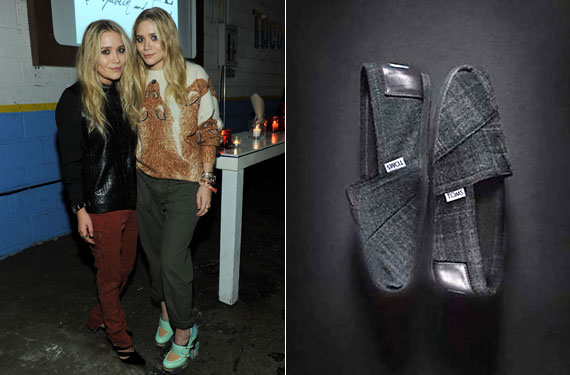 The more I look around, the more fall I see. It's almost as if the real world and the "shopping world" are completely different. You can walk into Bloomingdales, which is freezing cold with blasting air-conditioning, and get into the fall mode, having the urge to try on that adorable fall item because even though it's not time to wear it, you're scared it will sell out by the time you are. Then you walk outside and it's sweltering, and the only thing you have interest in is getting your hands on an iced drink pronto.
As much as I am trying to convince myself that summer isn't almost over, the merchandise in clothing and shoe stores are making me so tempted to get my hands on whatever I feel is going to be hot for fall. Instead of rushing to go buy these items now, I'm trying to wait for at least one more week. Until then, I'm creating my "Fall Fashion Wish List", so that I can keep track of what I want, and from where I want.
One item on my wish list is a pair of limited edition TOMS, which collaborated with the Olsen Twin's, The Row. This means TOMS is going chic, and I'm dying to get my hands on a pair. Made with cashmere and italian wool, this new collaboration is the key to getting me to invest in a pair (this will be my first). There are three shoes in the collection:
The Row's Larry Classics ($150)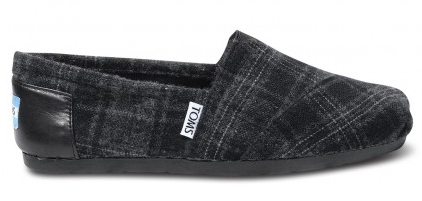 The Row's Alexandria Classics ($140)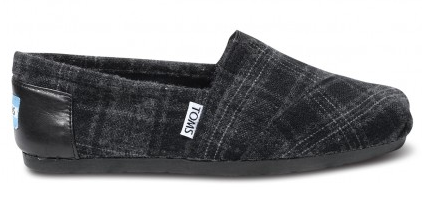 The Row's Hayden Classics ($140)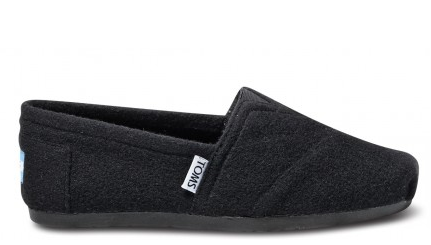 I'm thinking of going for the Alexandria; it's classic, simple and chic-you can't go wrong with black. Which pair are you eyeing? Whichever one you choose, you'll be fashioning the hottest TOMS in town.