The majority of my weekends in the Hamptons are spent out on the beach; a sexy bikini, a funky fedora, a great read, my beach playlist, a light sunscreen, and a comfy beach towel. But when Monday comes, I'm in the office with not one bit of sun shining on me (unless I'm running an errand). There's something about that beach-babe tan and ocean and sand scent that I never want to go away. Here are three beauty products that will make you feel like you're at the beach all summer long.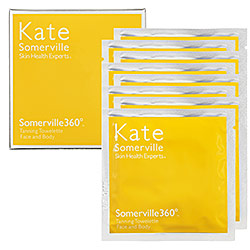 1. Kate Somerville's 360 Degree Tanning Towelettes $10, Sephora: Containing paraben-free self-tanning formula to give you a quick and even application, you won't have to worry about streaking, or turning orange. The most natural fake tan I've seen, I actually have it on my face right now, and can tell you it is the best self-tanner; no need for bronzer now!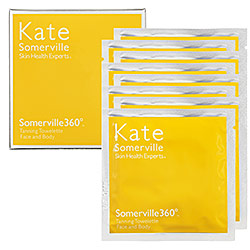 2. Harajuku Lover's G of the Sea $30, Sephora: A delicious splash of crisp apple, magical water lily, crushed berries, dewy freesia, pink peony, jasmine petals, sun drenched woods, transparent musks, and amber-wood, you'll be smelling beautifully on and off the beach. Plus, you'll have a cute new perfume bottle to add onto your vanity: a mermaid with flowing hair and an adorable green tail, inspired by the magic world of her underground playground.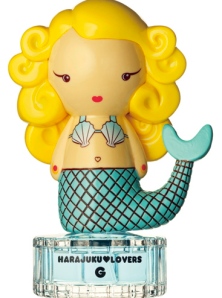 3. Aqua Liner In Diamond Turquoise Blue $23, Sephora: Ready to feel under the sea? Try Out Make Up Forever Professional's new eyeliner. Rich in polymers, this superior eyeliner offers an impeccable hold that guarantees water, tear, and smudge-proof color. Quick, easy, and accurate application, you'll be looking too blue for school.