New York City is one of those places where remarkable things happen, and nowhere else. My Thursday morning started off as usual: Physics class. I was not what I would call looking forward to first period because I was pretty tired; however, today's class was anything but boring. My science teacher decided that we should relocate in Central Park, and try out our new experiment: shooting black stoppers across the park (as you can see, this apparently required goggles, neon blue ones to be exact, which I was making sure to securely tighten around my head).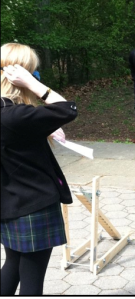 On our way out of the park, boy did we come across a familiar face: Bono, from U2. I don't get starstruck, but I have to say it was a pretty cool "run in" considering Central Park felt empty, and it was Bono: I immediately recognized him due to his signature sunglasses. As Cindy Adams says, "only in New York kids, only in New York".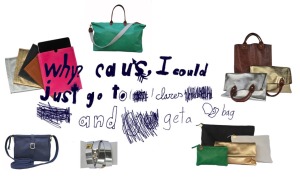 After school, I passed by one of my favorite stores Wink NYC, where I came across an adorable handbag for Spring and come Summer. I love metallics, and feel that they're not a trend that goes in and out, but one that is here to stay.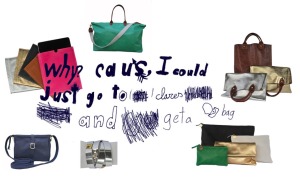 Claire Vivier just came out with a handbag called 'Shopping Tote Anthracite' that will give your outfits an extra ounce of glamour and color. The tote is extremely accessible due to its reach-in design, so you won't have to worry about not finding your belongings. The tote will look great with all of your Spring and Summer basics, and be a go-to day tote. It looks as if there is a splash of every color, so don't be afraid to match this tote with more than one color.
Check out the Claire Vivier tote on WinkNyc.com for $172.