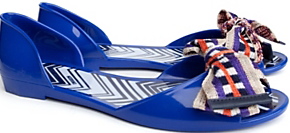 Rain coats are on and umbrellas are open because it's raining in the city. The rain actually started last night right when I left Beauty & Essex, my new favorite restaurant, around midnight. The music is cool, the scene/vibe is fun, and the food is absolutely delicious. Plus, for those of you who can drink, there is a bar and bartender in the bathroom with free champagne. For people who love jewelry like me, there were displays connected to the hostess's table full of colorful and glamorous jewelry for sale. I couldn't snap a picture, but it was just a neat "extra" to have at a restaurant. Beauty & Essex is definitely all about having a great overall experience.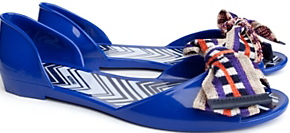 After a fun evening on the town, some sleep was necessary. I woke up this morning to my favorite cereal (mini wheats) and a cup of tea, and watched last night's episode of Bethenny Getting Married. I then had some things to catch up on at home, and then met my mom for lunch at Madison Avenue's Bar Italia for a grilled chicken salad and cappuccino. After lunch, we made two stops: one to a trunk show, and one to Intermix. The trunk show was for Crew Cuts (J.Crew's clothing line) and was hosted at a stunning townhouse between Park ave and Lexington ave. In the room in which the show was set up were racks of boys and girls clothing, shoes, accessories, bowls of candy (bubble gum, mints, chocolate, lollipops, etc), trays of sushi, and plates of cookies. The benefit for shopping at a trunk show like the one I attended was the ability to shop the Summer collection before it launches in stores: it was quite fun.
When my mom finished purchasing some adorable Summer items for my brother, Mitchell, we stopped into Intermix where I came across a fabulous pair of Missoni shoes. Missoni is an expensive yet extremely cool and chic label that I've loved ever since I got some vintage pieces from my grandmother's closet years ago. Missoni is very me with it's cool patterns and funky colors.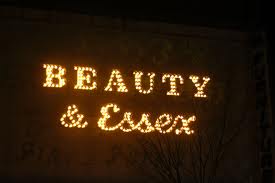 Missoni just came out with 'Modern Jelly Flats' that are an adorable shoe to have for Spring and come Summer. Jellys are fun and comfortable to wear on warm days, and just have an overall more playful and modern look. The jelly is in shiny blue and (as said on Intermix.com) is styled with peep toes and a sweet checkered and striped woven bow. The bow is what makes this shoe, and ultimately gives it the signature Missoni flavor.
The Missoni jelly flats are available on Intermix.com for $198. I'm now headed to meet my friend Missy for a drink. What are you up to today?