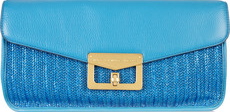 This evening, I went to Lincoln Center to see the New York Philharmonic Orchestra perform. Orchestra type music isn't what I would say is my favorite genre, but music that I like to listen to every now and then. Sometimes it's easy to forget about live instrumental music when you hear Lady Gaga, Katy Perry, or any other of the top iTunes top 100 songs constantly being played on the radio, so this was a nice change.
I wanted to be comfortable yet dressy since I knew I would be sitting for a number of hours. I fashioned a tan short-sleeve blouse embellished with black beads, black pants, black pumps, a silver, gold, and black clutch, a chunky black and crystal cocktail ring, and a long black coat with bow buttons.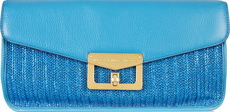 Clutch's are my favorite types of purses to wear during the evening. Wearing large purses out for a dinner, party, concert, etc doesn't always look right, but a clutch does. As we get further into Spring and closer to Summer, bright handbags are a must for giving your outfit that extra pop of color.
I have an assortment of clutches that differ based on color: some darker and more basic like solid black, and others more colorful and fun like neon green. I recently came across an adorable clutch that is on my favorite list of brights and will look great for Spring and Summer.
Marc by Marc Jacobs just came out with a 'Bianca Dreams of Monte Carlo raffia and leather clutch'. I love this clutch due to its color, turquoise, and elegant yet funky look with its raffia material. Keeping the clutch safe and closed is a gold twist-lock, and inside the handbag is stripped lining in ocean sapphire.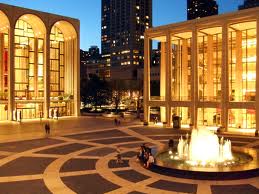 Wear the clutch with a grey button-down dress, grey flats embellished with gold studs, gold, black, and white hanging earrings, a black cuff with blue and red piping, and gold sunglasses. You can also belt the dress with a black belt if you feel it needs it.
The clutch is available on Net-a-Porter.com for $200.