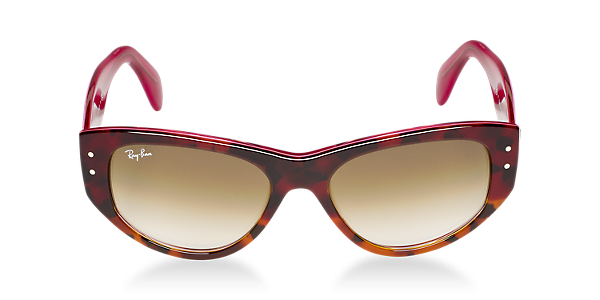 What's better than celebrating the official start of Spring break on a gorgeous summer-like day? I don't think it could get any better. It felt amazing to walk around in light attire today: a short sleeve blue and white blouse, thin black leggings, black Tory Burch ballet flats, aviators, and my leather jacket stuffed in my chunky black purse instead of me wearing it. It was also great to look out into Central Park and see the liveliness that you usually don't see until Summer.
Sunglasses are an accessory that always make me feel extra fashionable. Whether I'm wearing a dressy floral day-dress to a lunch, or wearing sweats to the coffee shop a few blocks away, sunglasses never fail to add a bit of glamour which makes them the best finishing touch.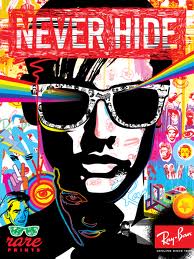 Whenever Spring and Summer come around, I like to invest in a new pair of shades because I'm always wearing them. In the colder months, we tend to stick to our classic dark black sunglasses, where in the summer, it's fun to bring out shades in fun colors and patterns. Ray-Ban, my favorite sunglass brand, recently came out with a cool pair of shades that are great for Spring and come Summer.
The 'Ray-Ban Vagabond' two-toned watercolor looking shades come in a variety of colors, but the pink and brown combination is my favorite. Perfect with your solid numbers, and the outfits that need an extra pop of color, these shades are a must. The sunglasses have a retro look with its classic 1950's cat-eye shape, yet still has a modern twist due to the colors.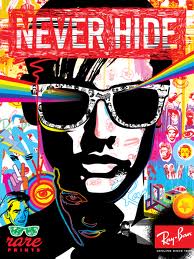 On a day like today, it's warm enough to wear a pair of jean shorts, but not warm enough to wear a sleeveless tank. These sunglasses will look great with denim shorts, an oversized bronze/tan long sleeve thin sweater, a brown peep-toe cork wedge, a tan and dark brown purse, gold and pink bangles, and a gold watch. For makeup, give yourself a bold lip with a dark pink or bronze lipstick.
The Vagabond shades are available on SunglassHut.com for $145: check them out.