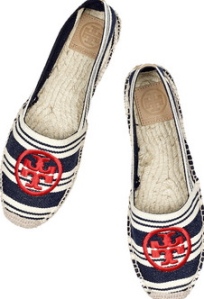 The freezing months of Winter make taking a vacation to a warm place very appealing. The thought of going away for this long weekend, honoring Martin Luther King Jr., makes me want to only look at resort collections; however, I'll be staying in the city. Just because I'm not going to be in Miami and Palm Beach until February doesn't mean that I can't fantasize about what I'll be wearing. For my next trip to the sunshine state, all I want is a pair of Tory Burch "Striped Canvas Espadrilles".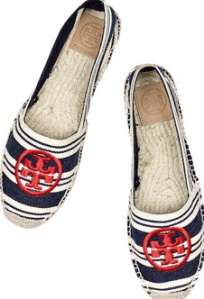 The Miami Beach boardwalk is one of my favorite places to take a long walk: you can see all of the amazing hotels on one side with the beautiful beach on the other. The first time I walked the boardwalk, I had on a pair of pumps-bad idea. Now I know better to either wear flats or sneakers, and I haven't made that mistake since. The Tory Burch espadrilles will be perfect for walking, and are a warm-weather necessity. I love high-heel espadrilles, but if I can't wear them, these Tory Burch flats are the best option. A girl can't wear heels all the time, can she? Well, I can.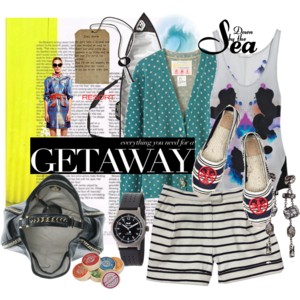 The "Striped Canvas Espadrilles" come in three color combinations: navy and white, pale blue and natural, and latte and natural. I love all three colors, but the navy espadrilles have a riviera-chic inspired look, which is very now. The navy espadrilles are embroidered with the signature Tory Burch logo -it feels like I see the logo everywhere I go- in bright red which gives the shoe a pop of necessary color.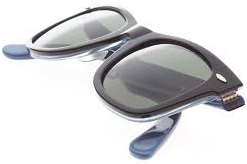 Slip on these adorable shoes with navy blue shorts, a navy blue and white striped quarter-length t-shirt, a nude hobo bag, and a mixture of silver and gold bangles for a day of fun in the sun. Keep the sun out of you're eyes with a Ray Ban shade in either blue, white, or black.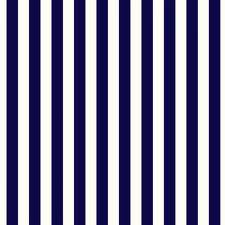 Not only do the espadrilles look great, but the price of them are great too. The espadrilles are available on Net-a-Porter.com for $95.