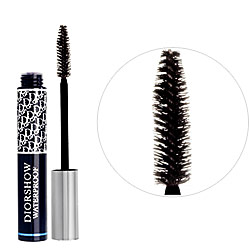 Long and beautiful eyelashes should be the outcome when putting on mascara. Unfortunately, not all makeup brands have the ability to have that outcome, so finding the perfect mascara brand is like being on a never-ending search. I've gone through tons of mascara through the years before finding my perfect match: everything from Maybelline at my local drugstore to Givenchy at Sephora. It took me long enough to find the right mascara, but I'm so happy that I finally did: Dior Show Waterproof Mascara.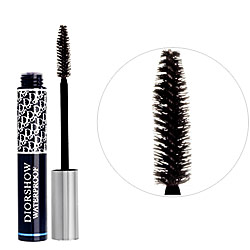 Above is my makeup bag that holds my most used makeup. I start off by applying my Trish McEvoy eye base, and then I put on a little eyeshadow -I have a Trish McEvoy two-level quad which holds four eyeshadow colors and a bronzer: rose-gold, lilac, deep purple, and a silver shimmer. After I put on my favorite Dior Show Waterproof mascara for a settle -during the day- or dramatic -during the night- look, I put on some Chanel eyeliner. When I'm done applying makeup to my eyes, I finish off my look by applying one squirt of Dior foundation, a drop of blush, and my favorite MAC lipstick called frou: a worthwhile process.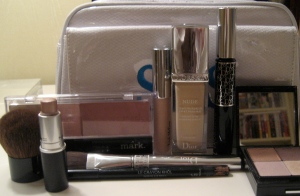 Searching no more, Dior Show Waterproof Mascara has given my already long eyelashes an even more extended and intense look. Since I'm blonde, finding the right color mascara can be a challenge since black is most definitely out of the question: way too dark. I was relieved to find out that the Dior mascara comes in chestnut: a light brown that looks darker the more you apply the mascara to your lashes. The mascara comes in not only chestnut, but black and azure blue too. Side note: The Azure Blue Dior Show Mascara is one of Katy Perry's favorite products.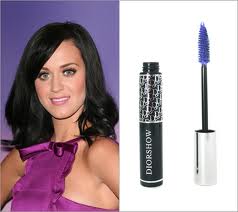 A story that I always love to hear behind the popular Dior mascara starts with designer John Galliano wanting his runway models to have chunky eyelashes. He decided to take the bristle of a toothbrush and dip it into black liquid, which magically created thick eyelashes. Galliano then had his creative team come up with a way to duplicate this concept, and created a huge brush so customers could get this runway look. This innovation is legendary today.
The Dior Show Waterproof Mascara is available in all three colors on Sephora.com for $24. Start using this mascara, and you'll get that runway look John Galliano envisioned himself.
P.S. This is my 200th post!