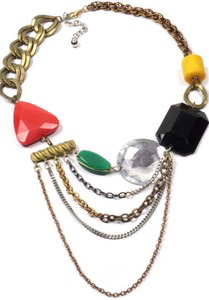 The saying "out with the old, in with the new" is one I use frequently, but not with fashion. Fashion isn't just about wearing the most current merchandise at Barneys, but using looks from the past and giving them a modern twist. Vintage shopping is something I really enjoy: you can find miscellaneous items from past decades that are made by cool designers or just have a unique look. For example, I have a vintage fur coat, Chanel jacket, and jewelry. There's something about mixing the old with the new that makes the ultimate look.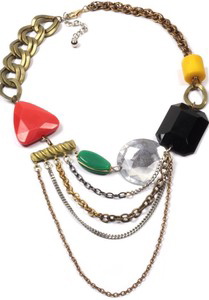 When I go away to Miami and Palm Beach, one of my favorite things to do with my outfits is to accessorize them. I love chunky jewelry: necklaces, bracelets, rings, you name it. For a casual day, I like to wear simple outfits and use my jewelry as statement pieces. You might think that vintage jewelry can make an outfit look old, but it can actually make it look fresh and new.
Kristy Kirkpatrick just came out with a "Red Yellow Green Statement Necklace" that is full of chunkiness and color. The necklace has super-sized vintage beads in different shapes in red, green, black, and yellow attached on vintage and recycled chains: a vintage and "going green" piece. The necklace has a lot going on, so make sure to wear a simple outfit.
If you're going to wear the necklace out in the sun, I would wear white jeans, a top in one of the colors of the beads, a cute wedge shoe, and a white tote bag. If you're wearing this at home, an all-black outfit with the necklace as your pop of color and some cute patent leather boots will look great.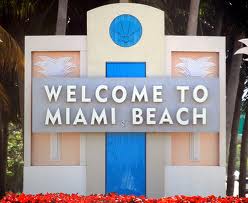 The necklace is $62 and is available on Hannahzakari.co.uk. I'm at the airport waiting for my flight to Miami, and once I get there get ready for a profile on my favorite store at the Fountaine Bleu hotel.