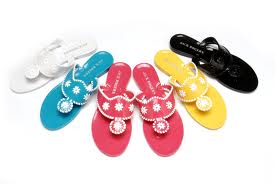 Last night might have been the worst blizzard I've experienced in NYC, but that hasn't stopped me from getting ready to go to Miami and Palm Beach. Now leaving on Wednesday, all I can think about is resort fashion. For a week, (starting today) I will only be blogging about resort fashion: not only will I give Style Solutions, but I will also do store profiles (later in the week) on my favorite boutiques in Miami and Palm Beach. Some of my favorite shopping of the year takes place in the "sunshine state", so I want to give you a taste of Miami and Palm Beach style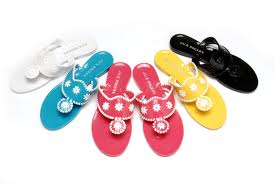 When going to Florida, I tend to pack a lot because there are so many different activities going on during the day: going to the beach, going to town, going out at night, etc. Since I'm bringing lots of clothes, I try to minimize the amount of shoes. Great shoes that are perfect for day time, the beach, and a casual evening are Jack Rogers.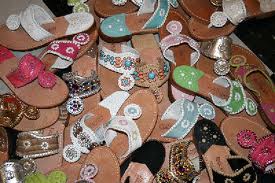 Jack Rogers defines the the Palm Beach shoe: they're fashionable, comfortable, and colorful. I own a bunch of Jack Rogers, but I don't like to have the same styles that everyone else has. Rogers comes out with a different resort shoe each season that brings diversity and fun to his collection. Jack Rogers just came out with a "Bahamas Navajo Jelly" that is perfect to throw in your beach bag or even dress up with a "summery" dress. The classic Navajo sandal that you see everyone wearing is now available in this younger look, and I think it's a great addition to Rogers' collection.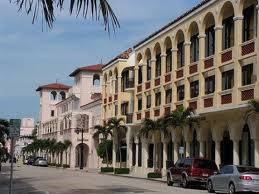 The sandal comes in five colors: white, turquoise, pink, yellow, and black: the turquoise is my favorite. The black and white are the safer choices, but I say go for something bright because I hate the thought of a dark outfit in Florida.
Buy these $68 jelly's, and they will bring variety to your shoe closet and style to your resort outfits.