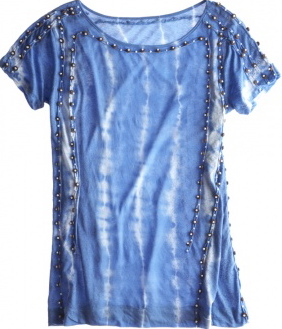 Christmas is just two days away, so you only have two days left to finish your Christmas shopping. It's crazy to think that Christmas is right around the corner: I'll miss the store decorations, Christmas music, traditional baked goods that my mom only makes at this time of year, and of course getting dressed up (although I'll still dress up when the holidays end).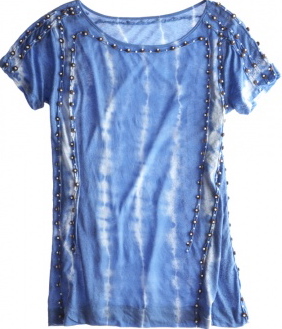 You still have enough time to get your gift recipient a special present. A piece of clothing that is easy and simple to get is a tee shirt because the sizes are general, it's easy to pack when going on vacation, and who wouldn't want something comfortable and fashionable? In the near future, girls will stop Winter shopping and start Spring shopping because new collections are either out or coming out. If you're going to buy a tee shirt for this holiday season, I would most definitely purchase a cruise tee.
Calypso St Barth -a brand that defines cruise wear- just came out with an adorable "Tie Dye Tee" (I seem to have a mini obsession with tie dye lately) that is easy fitting and is embellished with wood bead trim. The tee has a very boho-chic look, but there is always a way to make a tee glamorous. I see the tee with either blue or white jeans, tan sandals, wooden bangles, and a straw bag for the beach. Give your face a natural yet glamorous look by wearing a little eyeshadow of the same tone of the tee and a glossy nude lip.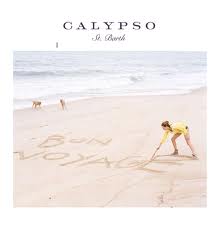 Once you get home from your travels, you can warmer this tee up with a chunky sweater in either the color of the wooden beads or navy blue, put on a pair of blue jeans or leggings, some knee-high boots, a hobo bag, and you're set. The tee is $75 on CalypsoStBarth.com. Check it out.