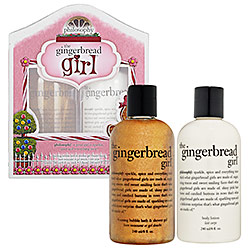 One of my favorite parts about the holidays is the holiday flavors: candy cane, cinnamon sugar, gingerbread, and more. When it's so cold outside -just like today- it's important to keep your body exfoliated. When I was younger, I wasn't "into" wearing creams and using lots of bubble baths, but now -especially during this time of year which is cold and stressful- it actually relaxes me.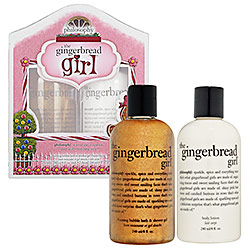 Girls love to relax, so bath and body products are always a good gift to give for the holidays. When we use products, we want our bodies to feel smooth but smell good at the same time. Philosophy is a company that does a great job at making a great product yet still having a delicious scent. Here's my gift suggestion of the day: the Philosophy Gingerbread Girl Set.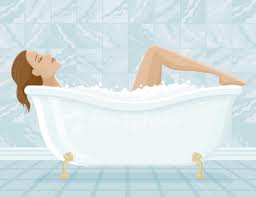 The Gingerbread Girl Set is a two-piece holiday set featuring a gingerbread foaming bubble bath/shower gel and a body lotion. The bubble bath/shower gel will cleanse, hydrate, and soften skin, and the body lotion will also hydrate you with its natural oils. I love gingerbread during this time of year. It's sweet, but not too sweet, which is why I not only love the scent of these products, but the taste of gingerbread cookies too. It's head-to-toe holiday relaxation.
The products come in an adorable pink gingerbread house-looking box that gives the extra touch of holiday spirit. The set is $20, a great price, and is available on Sephora.com