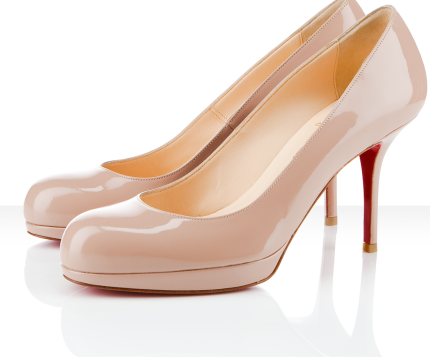 Like the new snow effect? I think it gives a winter-wonderland touch. Speaking of winter, I can't get one of my favorite Christmas Songs (Jingle Bells) out of my head! Well, a certain version, one of which Louboutin replaces Jingle Bells in the lyrics. As I was walking home from school today, I spotted a pair of Louboutin's (the store is conveniently next door to my school) and am now obsessed with a pair that are perfect for all seasons, including the mini season: cruise. For this Christmas, the perfect gift would be Louboutin's all the way..
The most popular shoe brand is Christian Louboutin. We love his shoes because of the sexy design-aesthetic, wide color pallet, and signature red painted sole and heel that symbolizes the brand. I do currently own a pair, and I have to say they are the most comfortable pumps compared to all of the less expensive ones I have. Not only do buyers and lusters obsess over this brand, but celebrities do too. Did you know that Christian Louboutin is creating a shoe called the 'Blake' in honor of Gossip Girl star Blake Lively? So cool.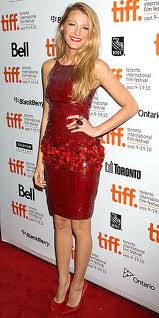 It's actually better to have one fabulous pair of pumps that you'll use all of the time -which are comfortable and a basic- than having multiple cheap pairs that fall apart after a couple wears. Put a pair of Louboutin's on your wish list ladies, because these shoes are truly the best. The pair that I am currently obsessed with is the Prorata 90mm beige platform pump. The pump defines a sexy yet classy shoe and will become your go-to. I love beige shoes – which are extremely popular right now – because they can become your new black pumps. Sticking with the same black shoe can be boring, so why not change it up with a neutral color? You can wear these pumps with anything from a flirty dress, a mini skirt, to jeans and a boyfriend blazer, plus more.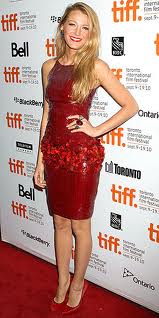 The shoes are definitely expensive, actually crazy expensive ($735), but they truly are great. Even if the shoes are out of your budget, you can still find other great shoes that follow this aesthetic and will still give you a fashionable look: there is always a way to find another solution when it comes to fashion. Check these platform pumps out on ChristianLouboutin.com, and as the website says, "you can stand in them all day and still keep them on to vacuum when you get home!