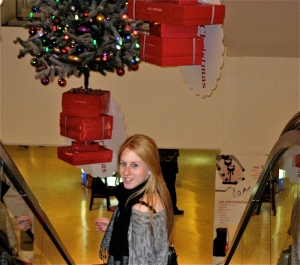 I love Toronto: great food, museums, and of course fashion (plus the occasional snow flakes throughout the day). Canada and the U.S. are similar in some of it's chain stores, but you know they are different countries when Tim Hortons becomes your Starbucks, when the temperature drops to negative, and the fabulous stores on Bloor Street.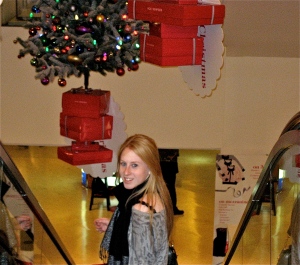 My day started off with attending the Bata Shoe Museum which exhibits hundreds of shoes from different cultures, shoes worn by popular Canadian celebs like Avril Lavigne and band Nickelback, and older shoes from top designers like Roger Vivier and Manolo Blahnik.
After the museum, I shopped in one of my new favorite stores called Mendocino which sells flirty dresses, great tops and blouses for the cold and cruise season, and legging pants in a bunch of colors- I found 3 adorable tops.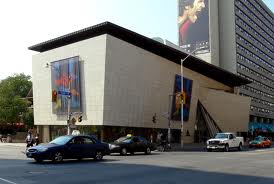 I then went to Holt Renfrew which is a department store that is so glamorous and chic- very French. They have a great contemporary department in which I found a cool blouse and hanky pankys in colors and designs that I've never seen before. Plus, the store has a delicious restaurant (a Freds at Barneys type in terms of look and "lunchers") that makes the food at Freds seem horrible – it was truly one of the best lunches I've had.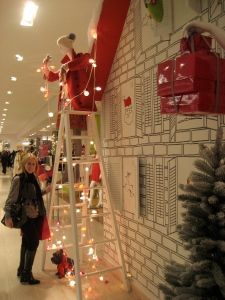 Tonight I will be going to an Asian Museum and having dinner at a restaurant there afterwards which is suppose to be amazing, yet all i'm craving is a crunchie. Look out for a fashion update from Montreal.