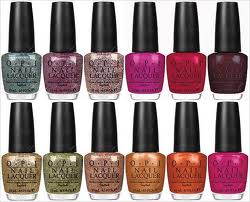 It's time to glitz up your nails with the new OPI nail polish colors from the movie Burlesque and the holiday season. Burlesque is all about sexy, glitz, and glamour – how could you not want your nails to have those qualities? The movie stars the one and only Cher (I can't get the words from her song 'Believe' out of my head) and Christina Aguilera, so you know it's going to be great.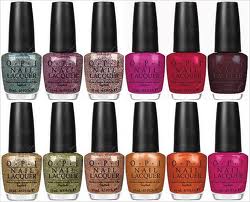 I'm obsessed with the colors in this collection . The names of the colors are (and this is in order of how they are listed in the picture above – going across) Simmer & Shimmer, Show It & Glow It, Sparkle-Icious, Let Me Entertain You, Ali's Big Break, Tease-Y Does It, Bring On The Bling, Glow Up Already!, Extra-Va-Ganza!, Rising Star, Take The Stage, and The Show Must Go On!.
Wow are those names intense – the colors are too. I have a few favorites in this collection: Tease-Y- Does It, Bring On The Bling, and Spark-Icious. I've never been into sparkly nails, but I'm actually into it for this upcoming season. It's time to get all glitzy and girly, so why not? If you're having trouble deciding which color you want, you can go on the OPI website and try on each color on a virtual hand! So much fun.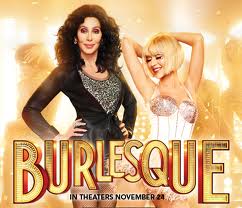 These color options are great for your next mani and pedi. The collection comes out on November 24, so prices aren't listed yet. These new colors will attract an audience all holiday season long!