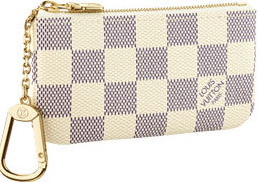 If there's one thing that I hear most people lose it's their keys. Keeping your keys safe is important, so it gives us a good excuse to buy something chic and fashionable to keep them in. I've used a Prada heart keychain for 5 years (I need a new one by now), and I have to say designer leather goods do last longer than the less expensive ones I've used in the past.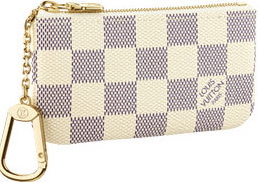 A brand that I love is Louis Vuitton (LV). I'm obsessed with everything from the handbags/leather goods, jewelry, clothing, to the scarves. LV is definitely one of the more expensive designer brands out there, but once in a while you can find something that isn't crazy priced like those loose-site rings I blogged about over the summer.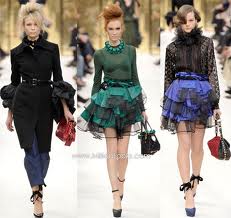 Louis Vuitton has a key pouch that I think will suit your needs of keeping your keys safe and using it for more. The key pouch – as said on the Louis Vuitton website – is "the ideal everyday companion." You not only can use it as a key chain for your keys, but you can also keep money in it and use it as a mini bag when you don't need to bring a lot on your whereabouts. You can even attach the pouch onto any of your other purses.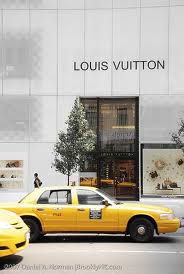 I like the pattern (gray and white checkerboard) because it's simple and classic, so it won't go out of style. The key pouch is $165 and and can be found on the LV website: check it out.