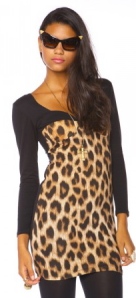 TGIF (thank god it's friday). This week has been dragging along and I'm so happy to put on my weekend clothes. Your weekend is packed with activities from day to night, so you want to wear something that is effortlessly chic. The weather is relatively warm with a little chill, so wearing a dress is a great option.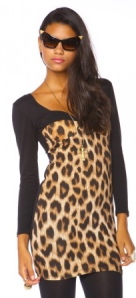 Leopard is still in, so let's take advantage of it. You can see me in anything from a leopard fur coat to a leopard-print t-shirt. Nasty Gal – an online shopping site that sells new and vintage clothing, shoes, accessories and more – just came out with a 'leopard bustier dress' (a variation of a LBD) and does wonders to your body in terms of fit. The price of this dress is just as fabulous: $58. Now that is a must.
I would pair this cute dress up with some sheer or solid black tights with either platform pumps or high heel booties. If it's cold outside, put on a black fur/feux-fur vest to give the dress some extra glamour. If fur isn't your thing, a boyfriend blazer will do the trick.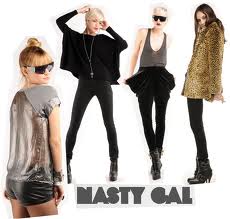 In terms of accessories, I would keep it simple- small earrings with a gold relatively chunky necklace. You can even wear a cocktail ring like the Amy Magic one I blogged about a few days ago.
Check this dress out on Nastygal.com and you'll be rocking this look from day to night.