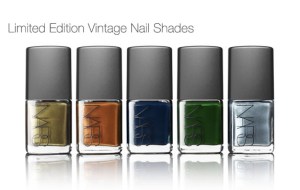 It's time to spice up your nails – but from the past – and continue the Fall military trend. You might be one to stick to the same old Essie ballet slipper or wicked, but why not try something new and cool for your next polish change?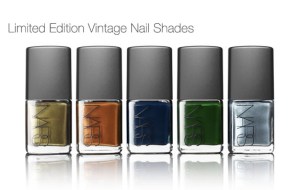 Nars Cosmetics just came out with a limited edition Vintage Nail Polish Collection in 5 colors: Mash (army green with gold), King Kong (copper brown infused with gold), Midnight Express (deep navy), Zulu (forrest green), and Full Metal Jacket (gunmetal grey). If you want to continue that never-ending military trend, go for Mash or Zulu. All of these colors are cool options: Mash is my favorite. What's your favorite color?
Why is this called the Vintage Collection? Because Francois Nars decided to take some of the older colors of the company and make them cool and hipper for a limited time.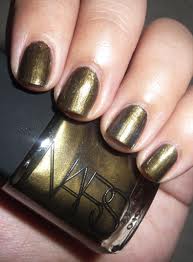 Each bottle is available on the Nars Cosmetics website for $16. I can't wait until my next polish change.