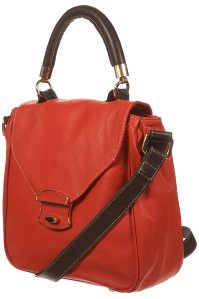 I am happy to announce the new URL for Style Solutions! StyleSolutionsNyc.com
You can never go wrong with a purse that suits different purposes. Finding a purse to fit those purposes can be difficult; however, it is doable. How do you find one at a reasonable price? That's more of the challenge. But the purse that I found at Topshop fulfills those needs and at a good price.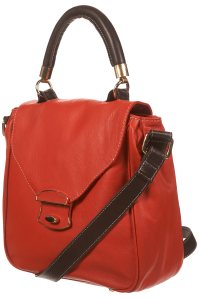 Topshop just came out with a 'Premium Contrast Top Handle Leather Bag' in a fire-hot red. There's nothing like a red purse to spice up your outfit. Plus, the handle on this bag is brown which tones it down a little and has a gold buckle. The great part about this purse is that you can wear it to work, over the weekend or even at night.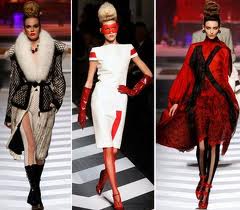 So you're wondering how this could possibly work for the evening, but there's a strap inside that turns the purse into a cross-body-perfect. The purse is $135 and is an example of how you can get your money's worth.
I see this purse with brown outfits; whether it be dresses or casual pieces. This purse can basically go with any of your darker/neutral colors and give that outfit the pop of color that it probably needs.
Check out this purse on Topshop.com