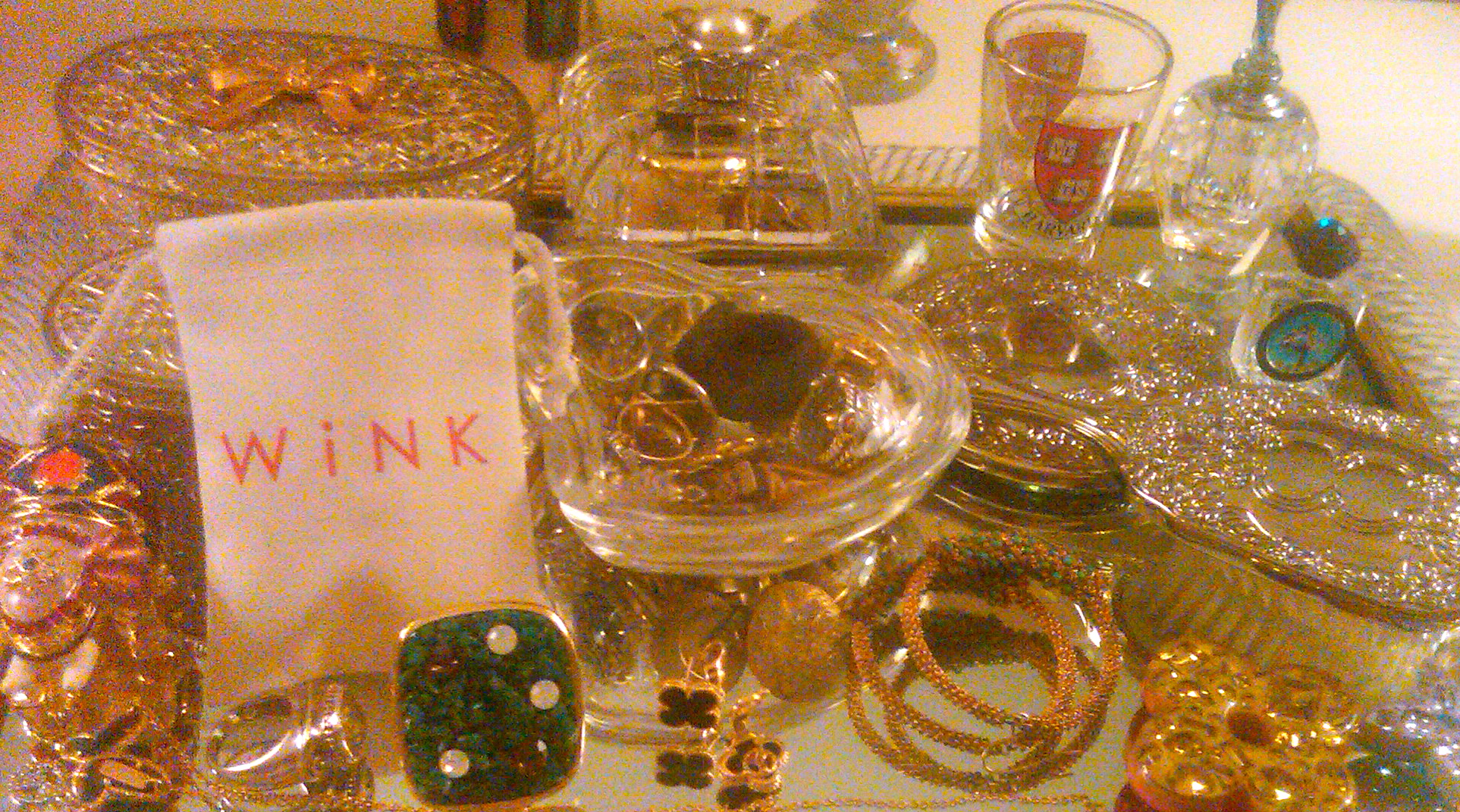 As I was walking home, I passed one of my favorite stores Wink NYC where I came across a ring that was insisting a purchase. The clothes haven't been particularly great in my eye this season, so I'm getting bold accessories to add some fun to my wardrobe.
Here's my tray full of 'goodies'. This is where I drop my most used jewelry when getting home each day. From what you can see there's variety – a butterfly necklace, stone ring, clover earrings, hoops, lots of other rings, and then "random things" (if you will) like an antique hairbrush and mirror set on the side for decoration. The ring in particular that I purchased at Wink NYC is the green one with stones on the left.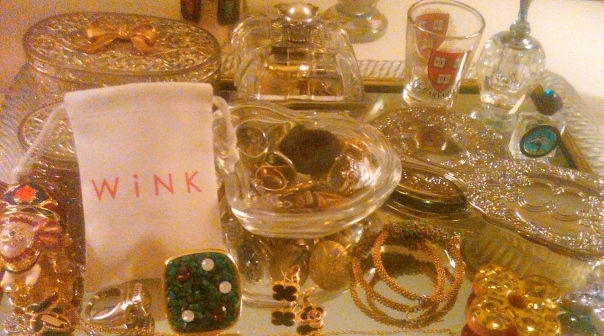 The 'Chip Ring' comes in green, which I have, and in grey with hints of blue- both great color options. They are chunky, fun, and colorful and look great with those trendy cargos or any outfit that needs a pop of color. The rings are sold at Wink NYC and their website for $36.
As the Wink website says, this ring can make a cocktail frock or a t-shirt look equally elegant; this is a good buy. Check it out, and maybe you'll add it to your jewelry box, tray or whatever you use as I did to mine.