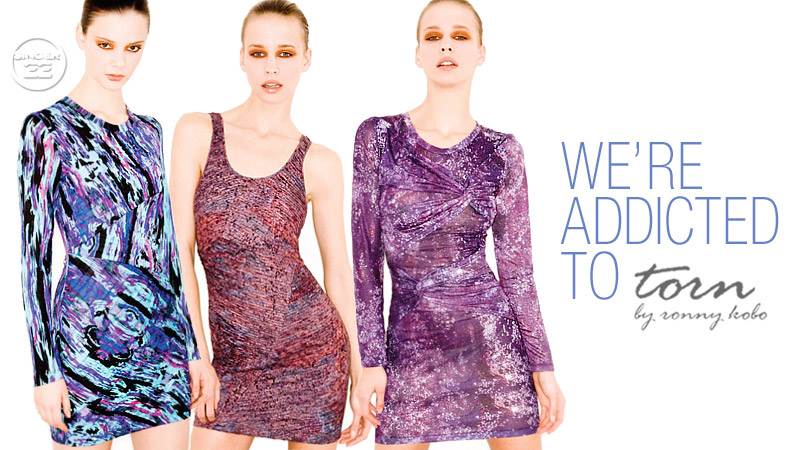 Playful colors, funky prints, tight fit, you name it – that's what Torn by Ronny Kobo is about. Torn defines cool, edgy, colorful clothing that gives you that confidence booster when putting on your clothes in the morning – you're being set up for a fashionable day.
Enough with the all black, grey, and white racks at stores like Barneys. Add some color into your wardrobe and mix and match your brighter colors with your basics. Torn is one of the most comfortable lines out there and the clothes are perfect for an all day look.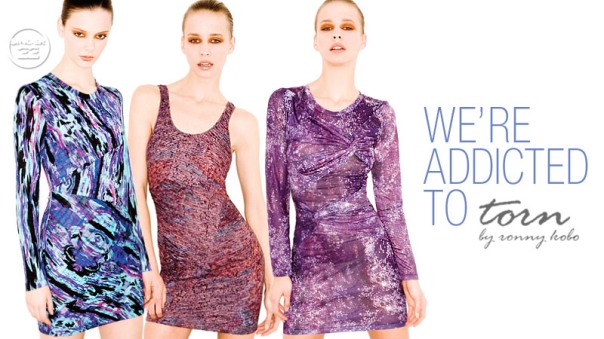 My favorite pieces, all available on the Singer22 website, in the Fall line are the Bianca Snow Leopard top in grey ($98), the purple/pink Kobo Roberts dress ($308, which is the last dress on the right in the picture at the top), and the Bianca Unicorn Moon tee in pink ($97). If you don't have that needed easy black, grey or white top, the snow leopard top would be a good solution
To check out the Torn line, go on the Singer22 website – remember, a dash of color is key.