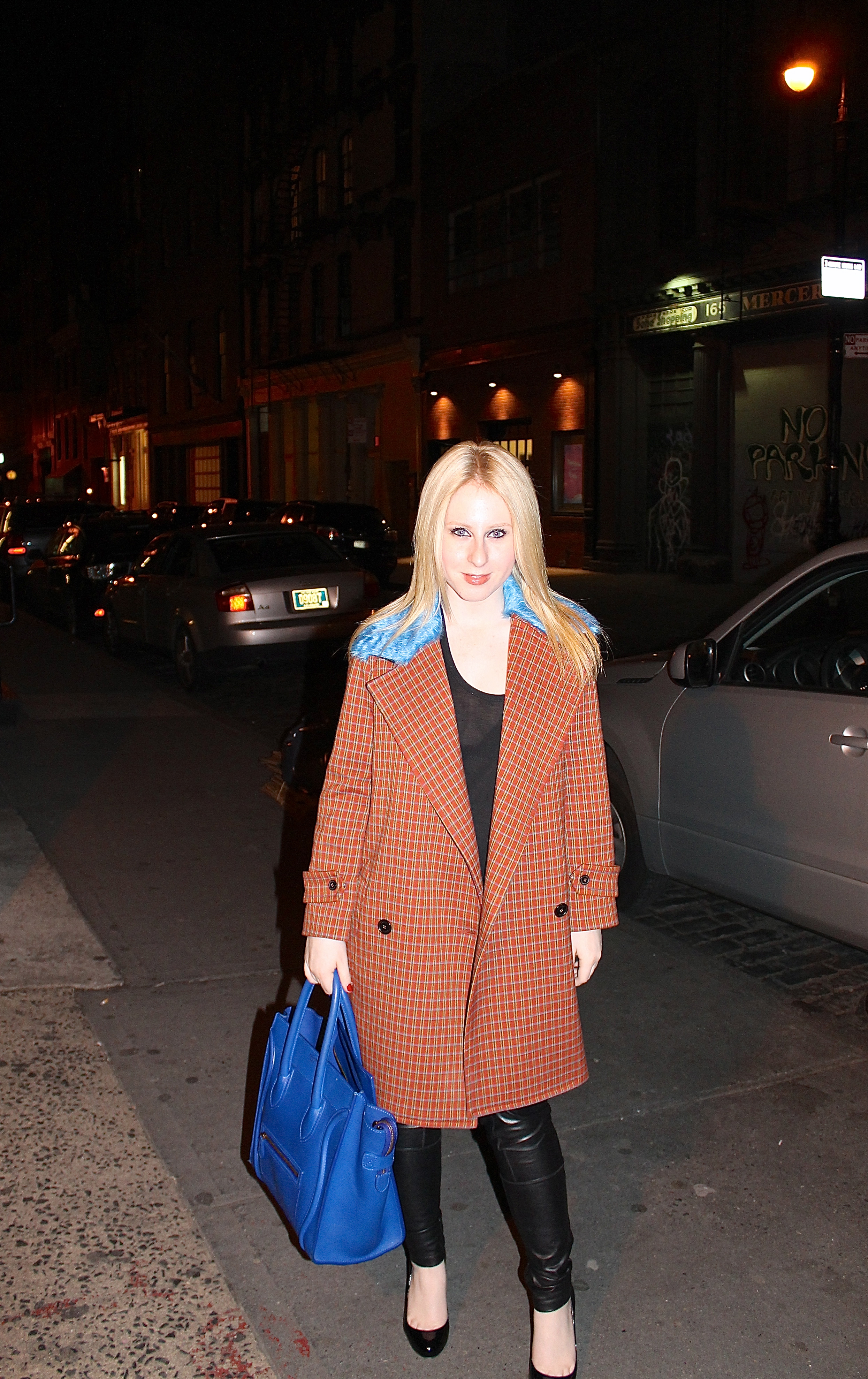 Jacket: Bimba & Lola, Shirt: T. Babaton, Leggings: Wilfred, Shoes: Christian Louboutin, Handbag: Celine, Lips: MAC "Kiss Don't Tell"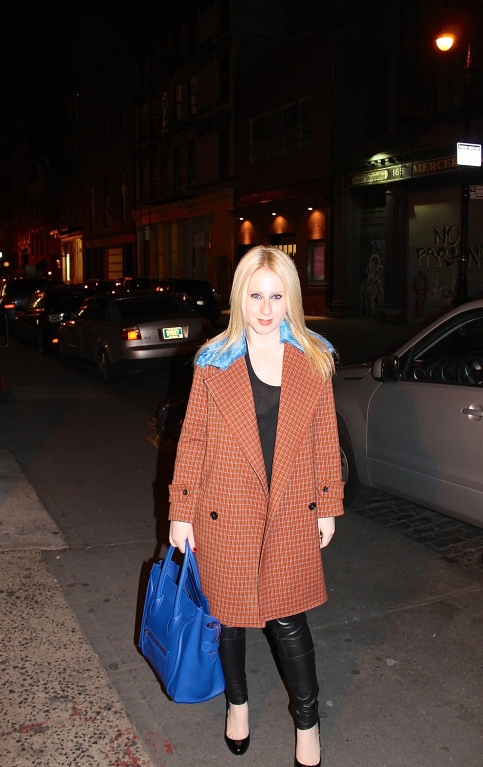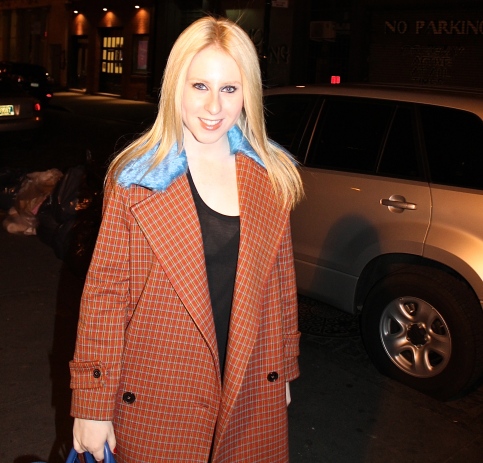 From the runway to the sidewalk, tartan has proved to be a must-have print this season. I especially like it in the form of a coat, as it makes for a darling way to brighten up your cold weather wardrobe. It's quintessential, rustic-chic, and super comfortable all at the same time. So when I found this coat that had something a little extra special–the bright blue fur collar–while browsing the streets in Paris in August, I knew I had to have it. But one thing that I always keep in mind, which can be challenging since I love to mix and match, is that you really cannot wear tartan in combination with another print. It will look far too busy, so keeping it minimal is the way to go. Skinny leather leggings, one bold accessory, a classic pair of pumps–and stop there. I didn't even add jewelry as it simply didn't feel necessary.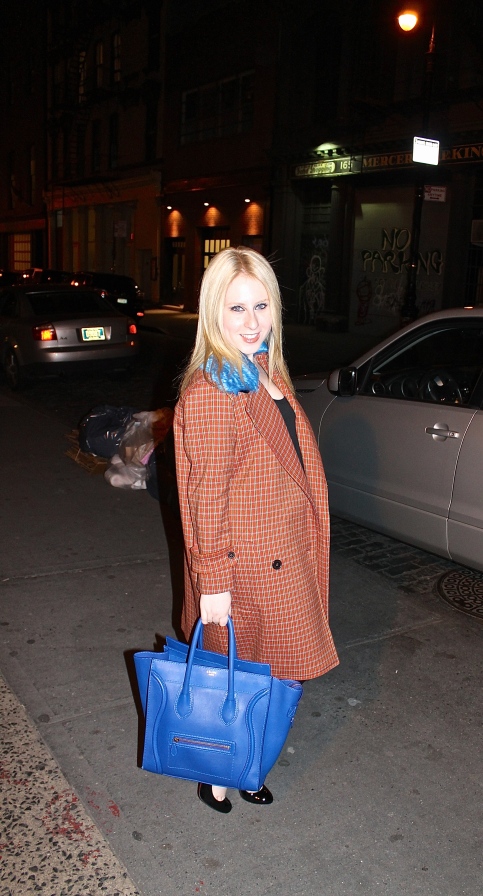 Last eve was particularly busy (holiday season in the city, 'Tis) with parties, and this outfit worked for a clothing line launch (Sam & Drew–photo above) at Blue & Cream to a private holiday soiree at a Soho loft. All in all, this jacket is one of those pieces that is hard to get bored of, and I find joy in wearing it time and time again.
with style,
S