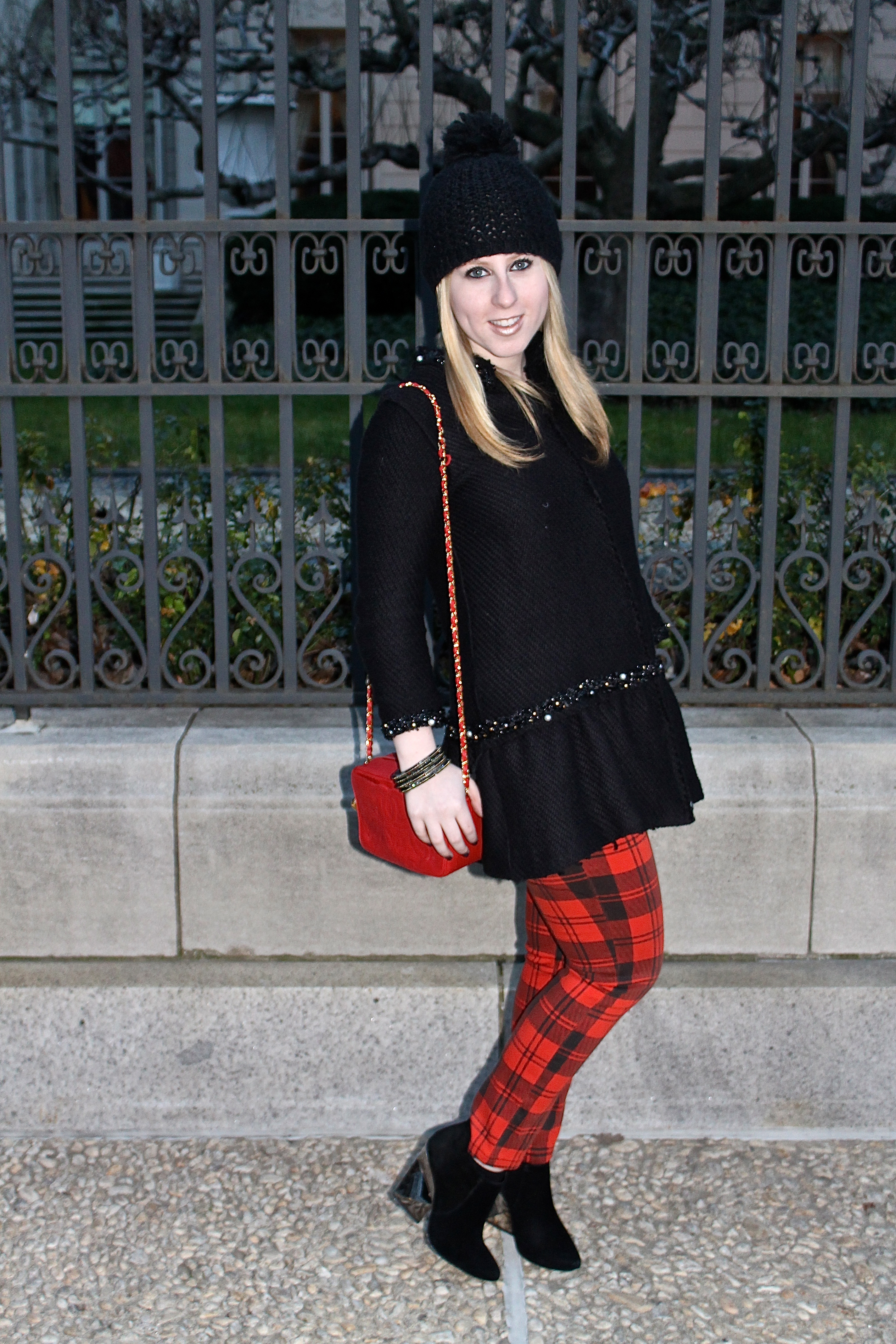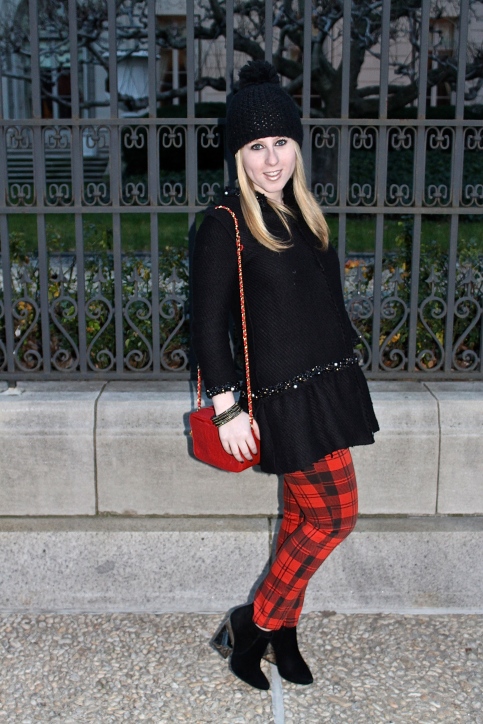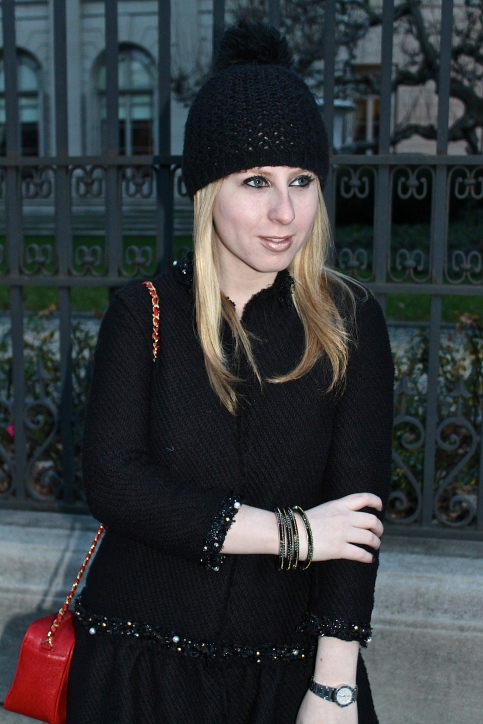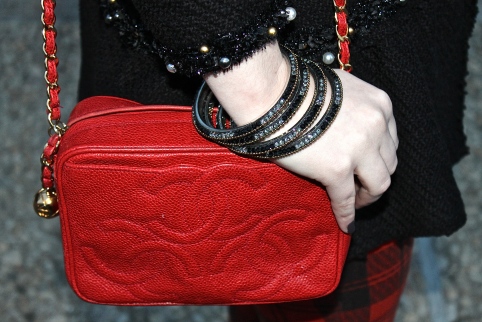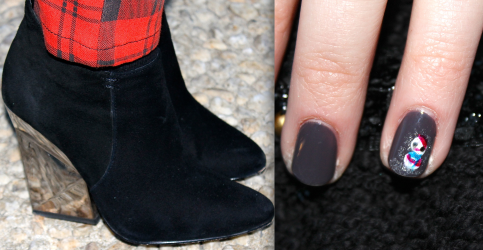 Jacket: Zara, Leggings: AG, Shoes: Dolce Vita, Handbag: Vintage Chanel, Hat: Topshop, Bangles: Cusp
For the inner hip Mrs. Claus, wearing red during the holiday season is always classic. It's not a color that I particularly own a lot of, but I make a great effort at this time of year to invest in a few key pieces, as red truly adds the perfect punch of festivity. These leggings are a fun combination of holiday and edge, so they're super easy to dress up or down depending on the occasion.
Pairing them with this lady-like (almost peplum) structured jacket with minimal but statement-making bead embellishment added just the right amount of glamour, in addition to these uniquely shaped booties, which even captured the attention of The New York Times' Bill Cunningham. Now that's a New York moment.
with style,
S