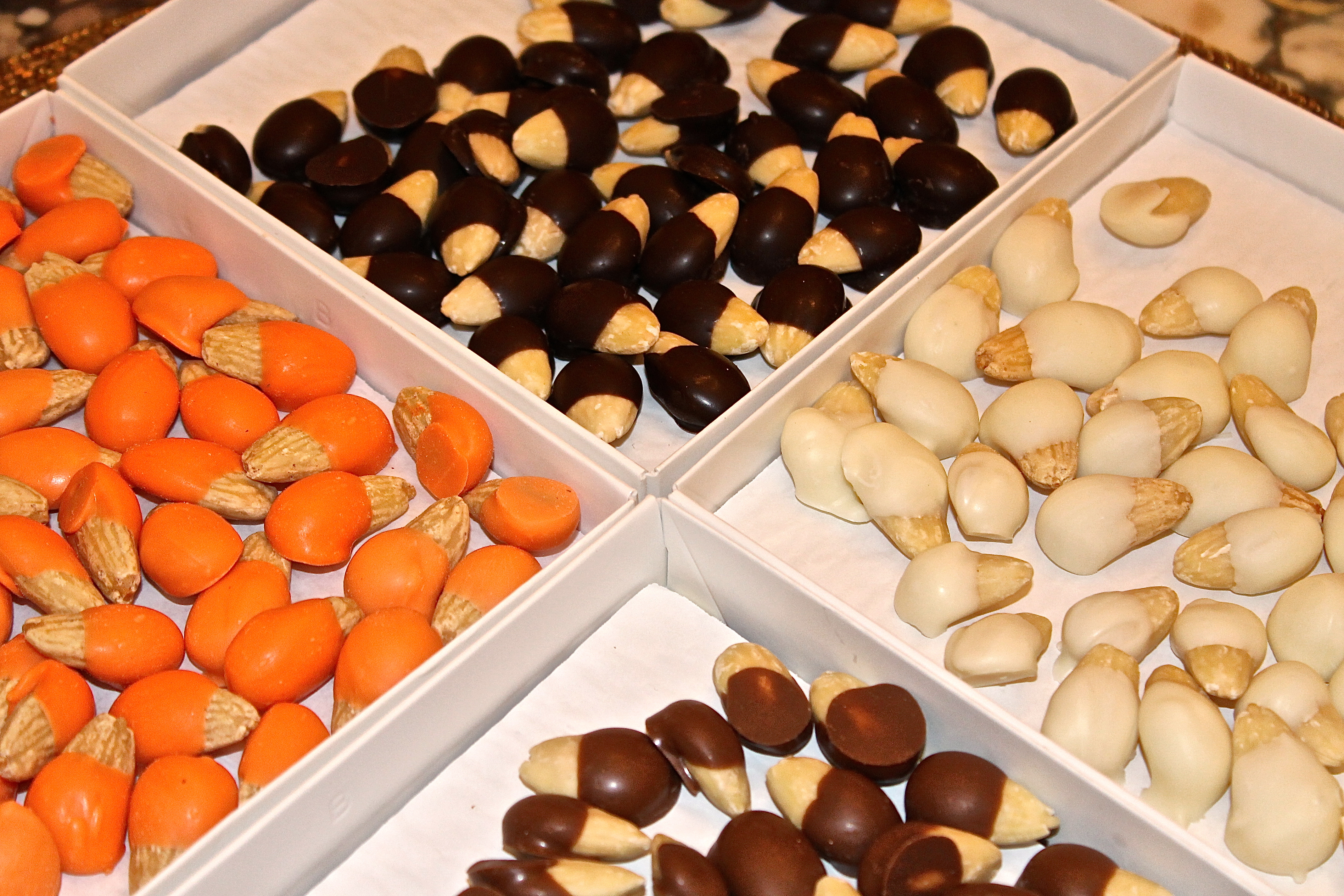 Holiday parties are at their peak, bringing fun and festivities to the holiday season.
Whenever I attend a party, I like to bring a hostess gift–a little something that shows my appreciation for being invited and the work that one has put into it.
While there's nothing like bringing a Diptyque candle, a kitsch tabletop item from C.Wonder, or simply a bottle of wine, there are some instances when bringing something unique, and [somewhat] homemade, makes for a fresh take on gifting.
My favorite go-to? Boxes of chocolate-dipped almonds from The Chocolate Moose, a local candy store in Pittsburgh, PA; quite frankly the only store that makes them just right.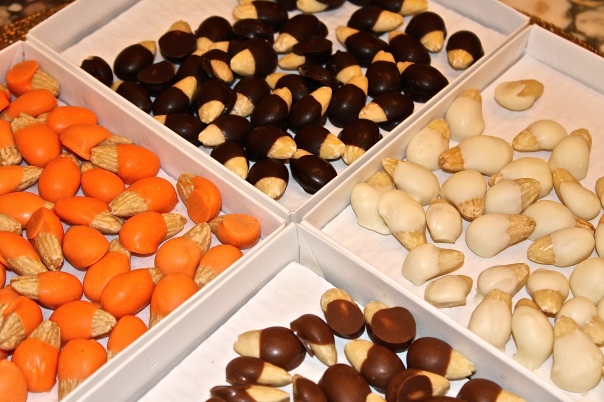 I love the combination of nuts and chocolate (except peanuts–I'm allergic!) because it adds an element of sweet "surprise" to something that is typically healthy. You can customize the color/type of chocolate for each gift, adding a personal touch.
Whether in theme of the holidays (blue and white, or green and red, depending on what you celebrate) or the color of your hostess' home, these almonds will be a delicious holiday treat.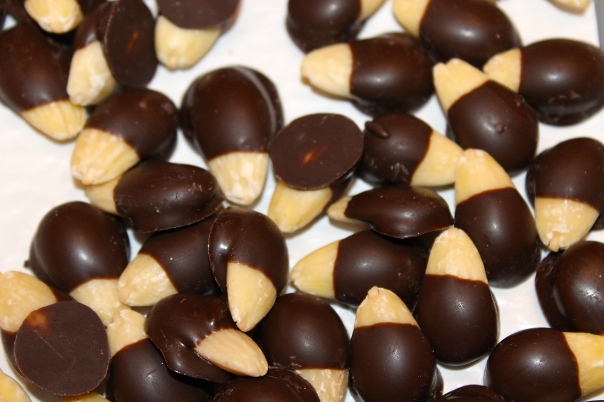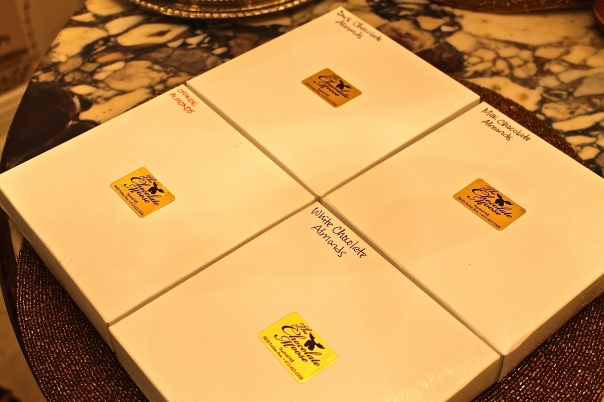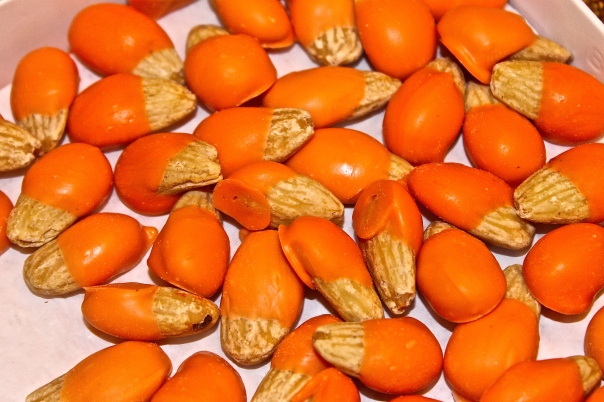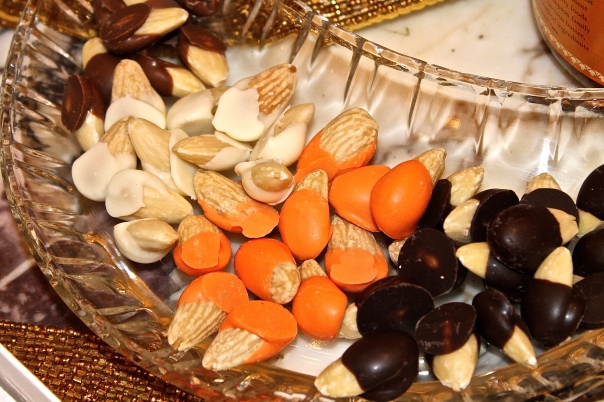 with style,
S