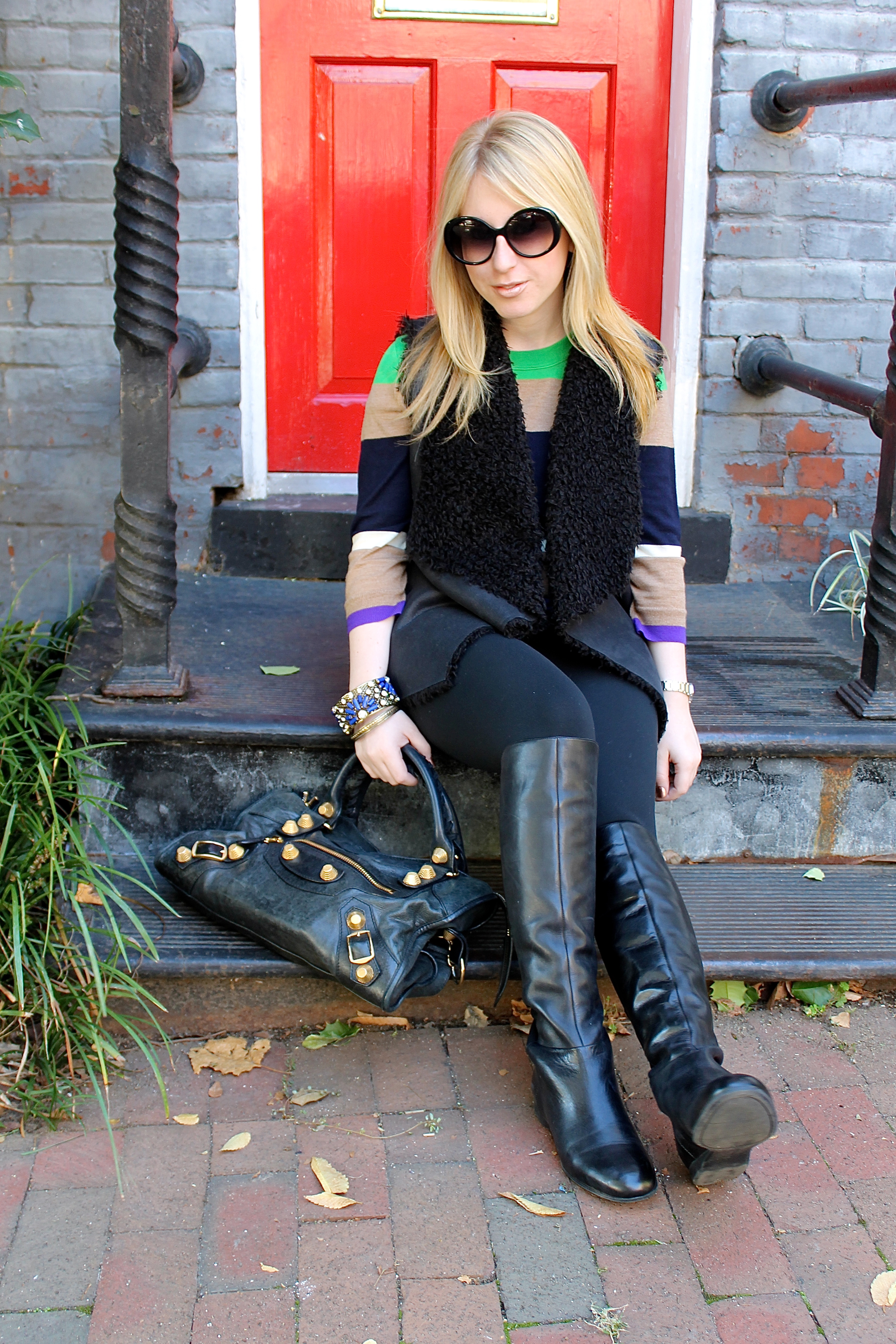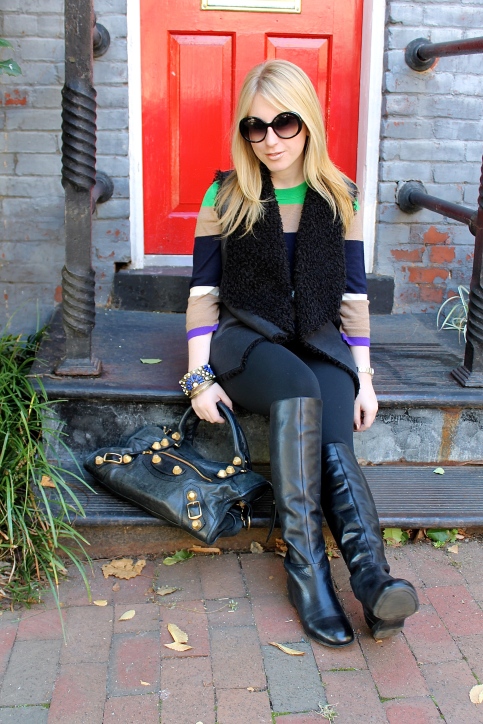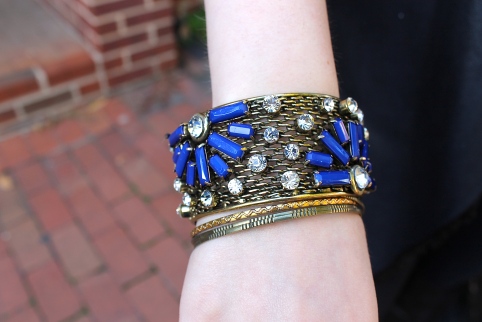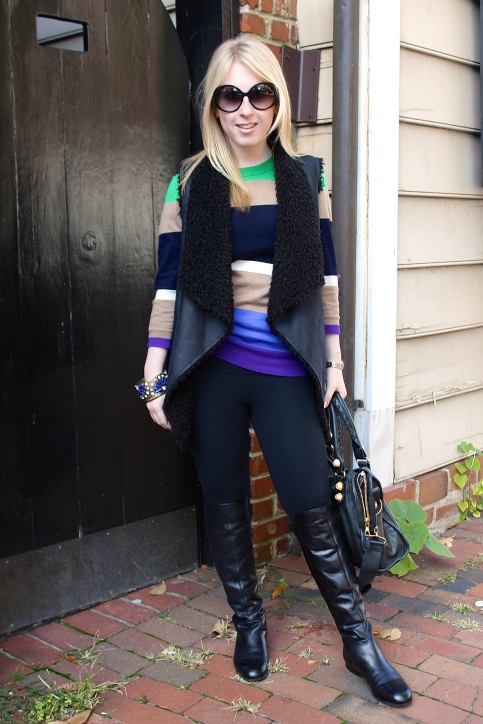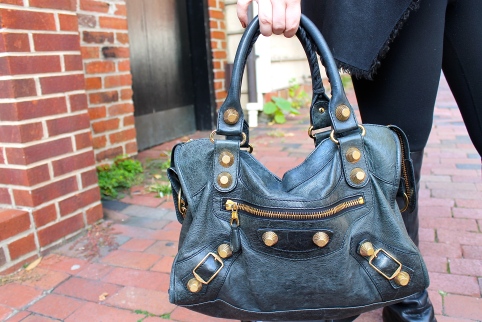 Sweater: J.Crew, Vest: Velvet, Leggings: Lululemon, Boots: Enzo Angiolini, Handbag: Balenciaga, Sunglasses: Velvet Eyewear, Bracelets: Bebe
They're a funny thing, trends. Sometimes so unexpected, while at others completely predictable. One that continues to revive each season with no surprise, yet with a bit of a twist, are stripes.
This fall, they're back and ready for some fashion-action, more bold (and horizontal) than ever. That's when I knew I had to have this J.Crew sweater–it's comfortable, warm, colorful, and versatile, and is great for when you want to be dressed but feel somewhat relaxed. Sometimes channeling a classic silhouette in a trendy color or pattern is the perfect way to kick off a new season–and, with the help of a pair of new boots that tie the whole look together.
with style,
S
(photography: Mitchell Sozio)