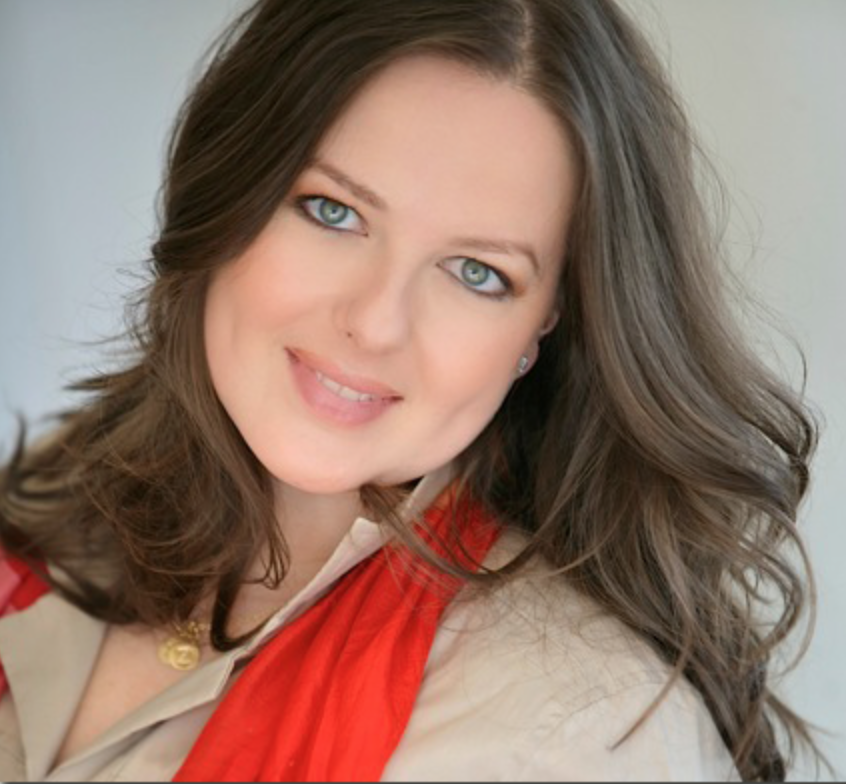 Does the line "You know you love me, XOXO Gossip Girl" ring a bell for this week's interview? Gossip Girl's Zuzanna Szadkowski (aka Dorota) breaks down her story to Style Solutions. From working alongside Leighton Meester to her personal style and more, Zuzanna has lots to share. This is the final season of Gossip Girl, one of my favorite shows of all-time, so do catch the final season premiere on October 8 on the CW.
S: You play the most consistently lovable character on Gossip Girl among the mercurial girls. How do you keep your sanity?
Z: The scheming and romantic ups and downs in the life of Blair Waldorf make every day for Dorota very exciting. I love acting Dorota when the stakes are really high.
S: Do you consider Gossip Girl your major break?
Z: It has been the best job ever. I hope my career continues to build and that many TV, film, and stage opportunities are ahead of me.
S: How did you get the role of Dorota on Gossip Girl?
Z: I auditioned for the role. Even though I am an American girl without an accent in real life, I have a Polish background and was ultimately able to win the role. I knew right away that this would be something fabulous in my life.
S: Barnard and Harvard–you're probably the most well-educated of the group and you play a domestic. Did that bother you at first?
Z: My acting training taught me about script and character analysis. The writers have created a deep, layered character in Dorota, and it is my job to flesh out the detail. Dorota is smart, funny, enthusiastic and very loving; I very much admire her. A "domestic" is categorically act-able.
S: Frankly, Blair can't function without Dorota. Are you close with Leighton in real life?
Z: The experience of being a part of Gossip Girl has been made so much more wonderful because I have gotten to work alongside Leighton. She is superbly talented and a fabulous person.
S: How do you feel being dressed in black and white uniforms when the rest of the cast are daily fashionistas?
Z: I have learned a lot about fashion from being on this show and from the incredible work of Eric Daman. Dorota sometimes has a chance to step out in something snazzy! Truthfully, the uniform is very comfortable during long shoot days. I don't envy the super high heels after a marathon day on set.
S: When not in costume, what's your personal style?
Z: I am pretty casual. I love scarves and accessories, especially layering necklaces. Ash&Dans makes a super soft reversible scarf that I absolutely live in. I am crazy about jackets- my favorite is from Elie Tahari… therefore, fall is my preferred fashion season.
S: This is [sadly] the last season of Gossip Girl. What's next for you?
Z: I don't know yet. I just shot a fun role in the upcoming film "Growing Up and Other Lies". We'll see where I end up next!
S: I knew I liked you–you have the same birthday as my grandmother!
Z: I hope that's true.For some reason several Internet resources site an incorrect birthday for me. It is so curious how misinformation crops up. My real birthday is October 22nd. Is that your grandmother's? Libra… on the cusp.
(By the way, that is my grandmother's birthday)