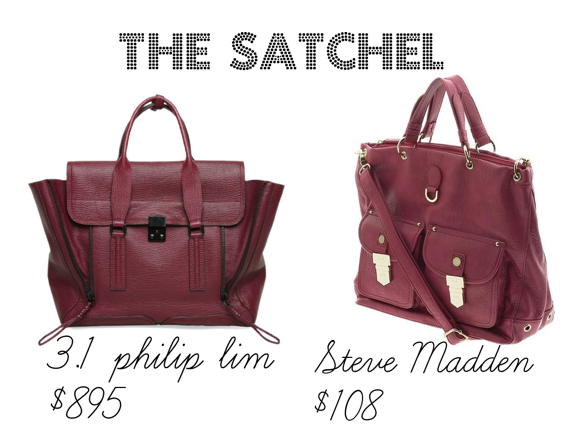 It's the time of year when ripping out pages from the many September Issues is the norm, scouting out fall must-haves to add to our bucket list before the season hits. Handbags seem to always be one of the most popular items, and with the incredibly stylish and large number of designers who create masterpieces each season, it can certainly be hard to decide when's the right time to splurge, and when's the right time to save.
Luckily, there are ways to shop the trends at both price points that are equally chic. 5 of the most popular fall handbag trends are the satchel, the cross body, the embellished clutch, the everyday classic, and the doctor bag.
The satchel is great when you just want to dump in everything, be it for work or for play. I especially love burgundy this season, so these Philip Lim and Steve Madden options are spot-on.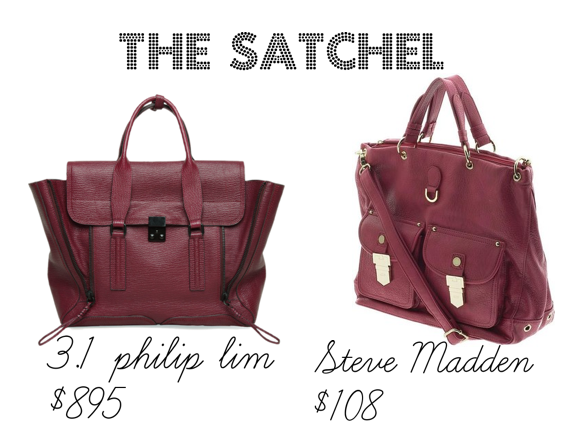 Cross body's are great for casual weekends since they're not heavy and can be worn straight into the evening if you don't have time to switch to a clutch. Royal blue is definitely the color of the season, so these Marc & Banana options are super on-trend.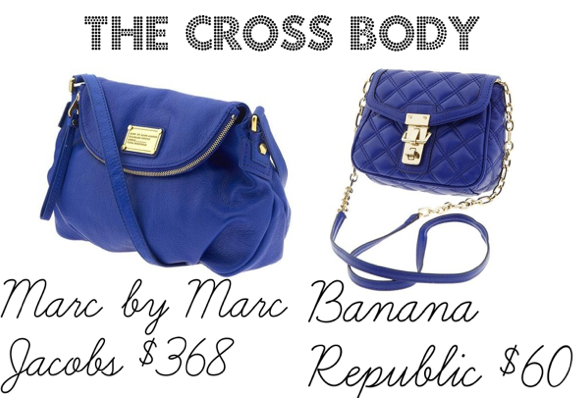 Embellished clutches are the "it" dressy bags of the season, thanks to the likes of Valentino and other couture fashion houses as such. I love how the ornate details on both the Williamson and ASOS clutches have the ability to take an outfit from drab to fab.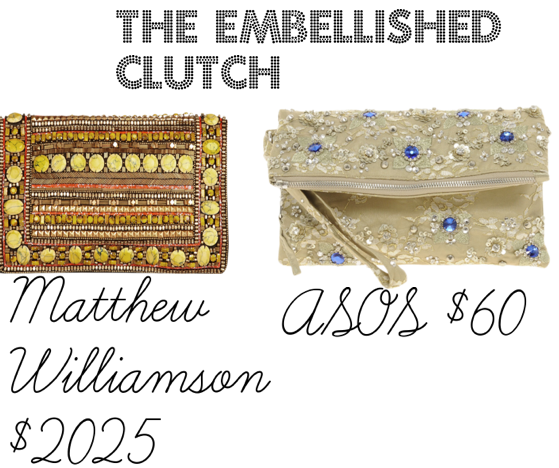 A new fall handbag is what the doctor ordered! But these Lanvin and ASOS babies won't be filled with stethoscopes, thermometers or other MD necessities. Instead, your daily needs!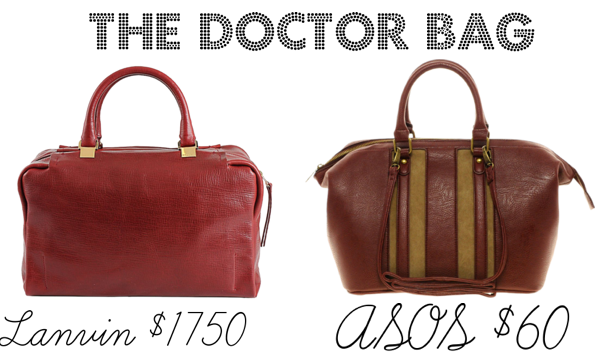 Last but not least, I truly believe that every woman must own a classic, black everyday bag. It's your go-to when nothing else feels right; and, at the end of the day, black matches with just about everything. Mulberry and Sheinside's options will do the trick.
What's your favorite fall handbag trend?
with style,
S