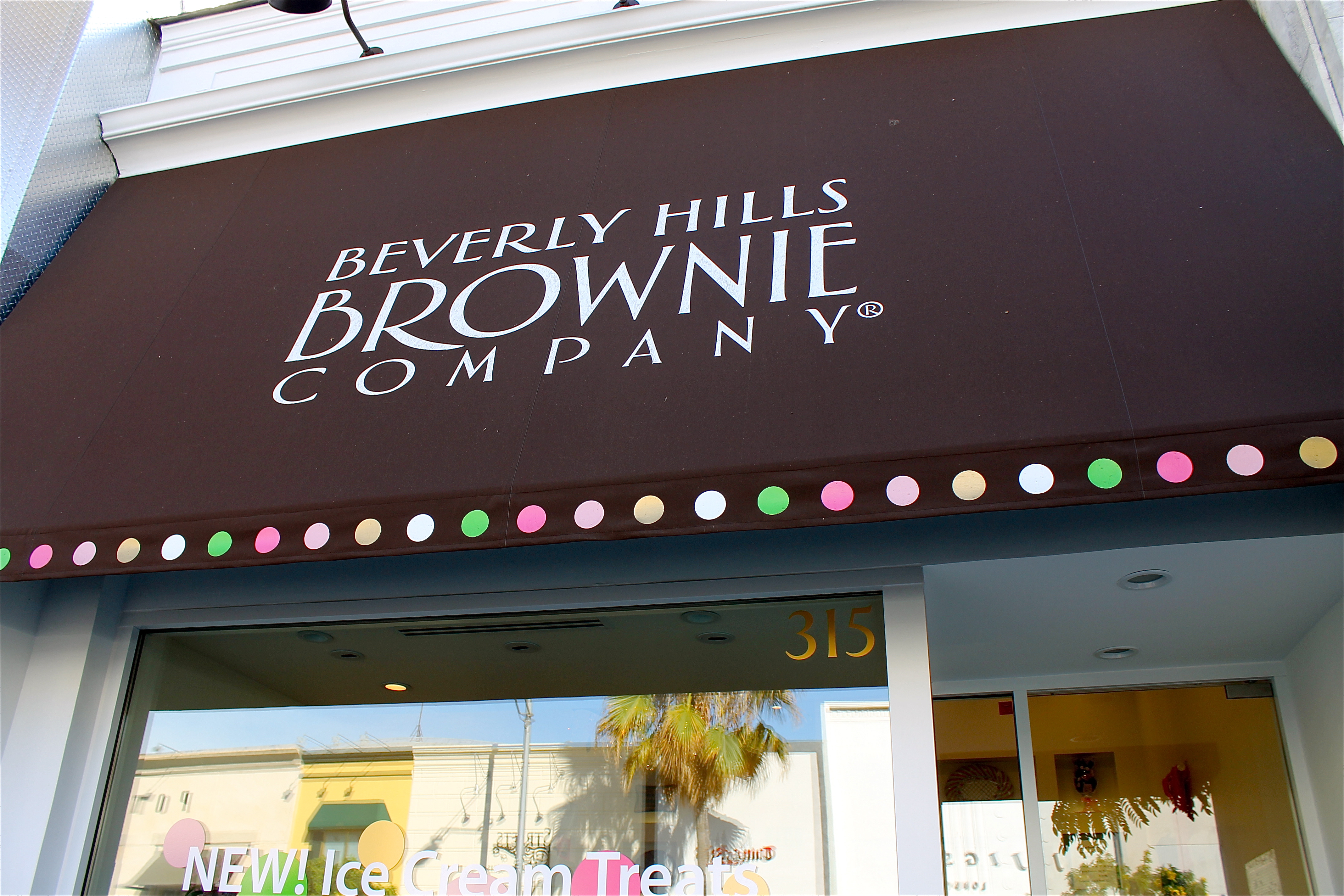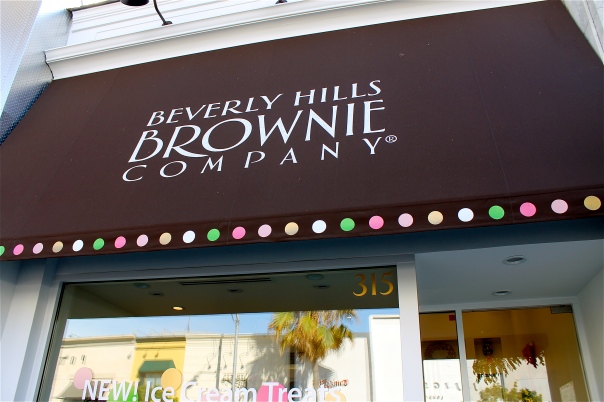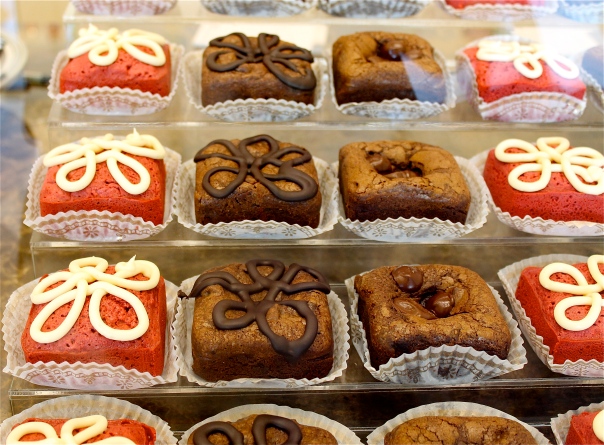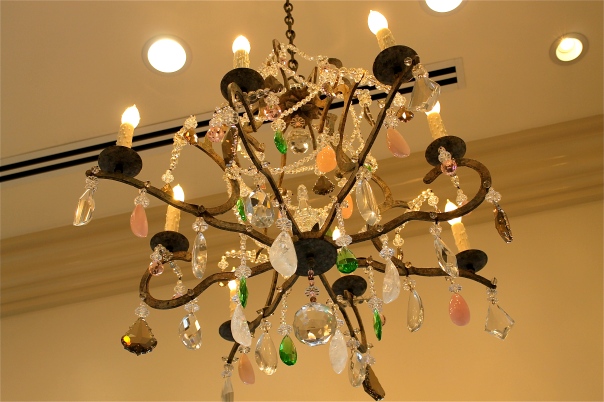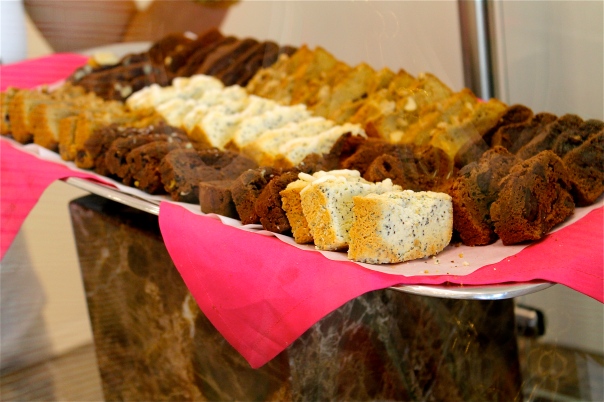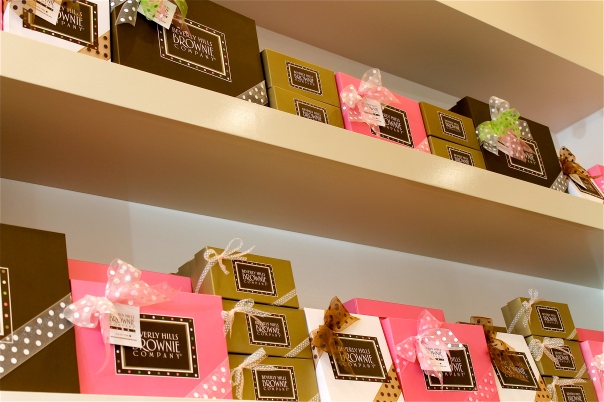 Have a sweet tooth and a love for brownies? Then Beverly Hills Brownie Company is the perfect place for you.
I discovered the adorable pastel hued (pink, white, and green) brownie shop along North Beverly Drive when heading to some stores in the area. There are 18 varieties of flavors that appeal to everyone, from the serious chocolate lover to the vanilla-only (try the Pure Platinum Brownie). They have that gooey melt in your mouth consistency, tasting like they came right out of the oven at all times. I tried both the classic chocolate based and chocolate mint brownies; both were delicious, but I'm obsessed with the classic's decadent richness. By the way, there's even a red velvet brownie…brownie biscotti's…and brownie ice cream sandwiches, perfect for these hot August days! It's all about options.
And not only do the brownies taste delicious, but they're also chic looking due to their unique shape–each brownie has an edge on each side, and a center which means chewiness, sweetness, and satisfaction.
with style,
S