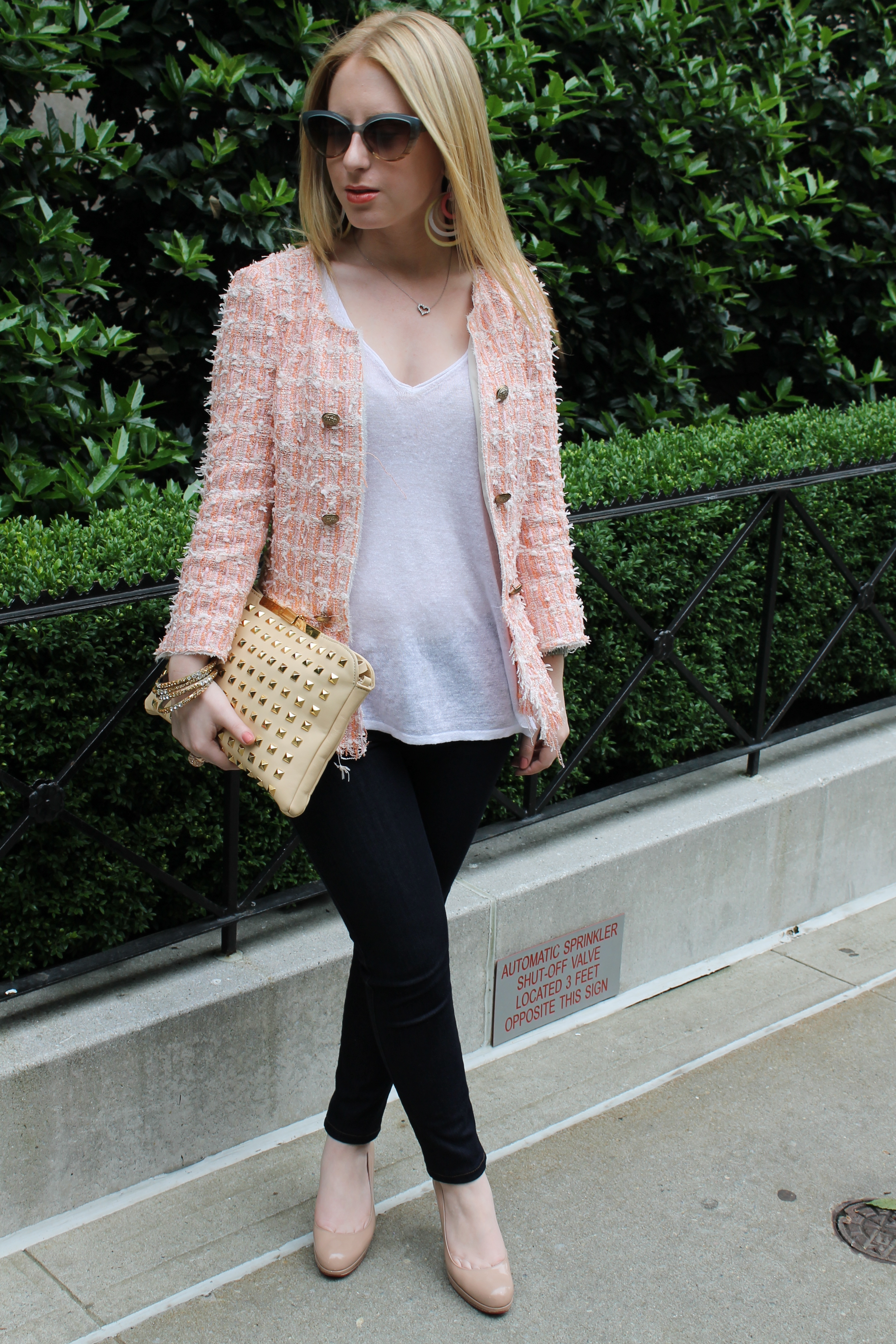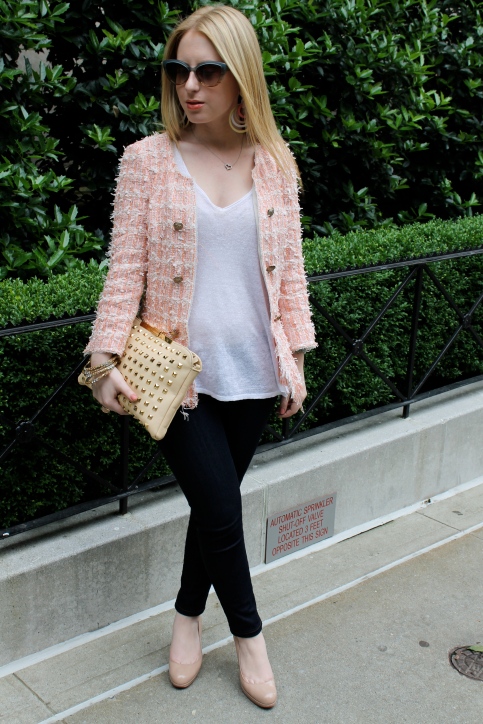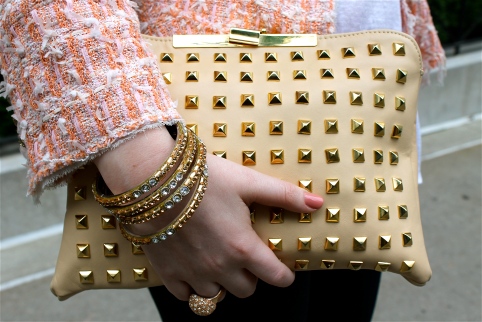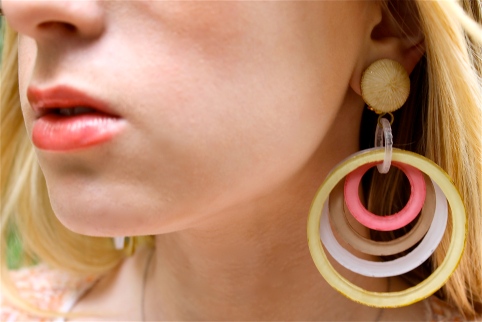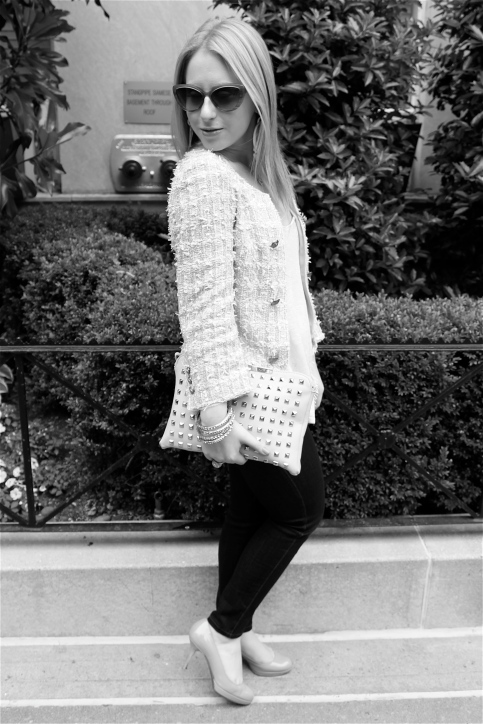 Shirt: Aritzia, Jacket: Zara, Pants: James Jeans, Shoes: Christian Louboutin, Bag: Zara, Sunglasses: Velvet Eyewear, Earrings: Jennifer Miller, Bracelets: Cusp, Ring: J.Crew
Before heading to the Hamptons on Friday afternoon, I decided to take a quick trip to Zara.
With only a few minutes to spare, I spotted a tweed blazer and studded clutch that I could not pass up. Blazers and clutches are functional staples, so I feel like you can never have too many. I like to invest in about two to three trendy and affordable clutches and blazers per season as they amp up your wardrobe in a fun and stylish way.
This "Fantasy Blazer" is super summery and girly with its sherbet hues and peplum detailing at the back. I not only love it over a tank top and jeans, but I actually find a sleeveless dress or a sequin tank top and silk cocktail shorts underneath to be other adorable options.
I also think it's extremely important for one of your investment clutches this season to be oversized. The clutch I purchased from Zara fits all of my necessities, making it an easy go-to bag.
It happened to match with this outfit perfectly, and the stud embellishment brought some edge.
with style,
S