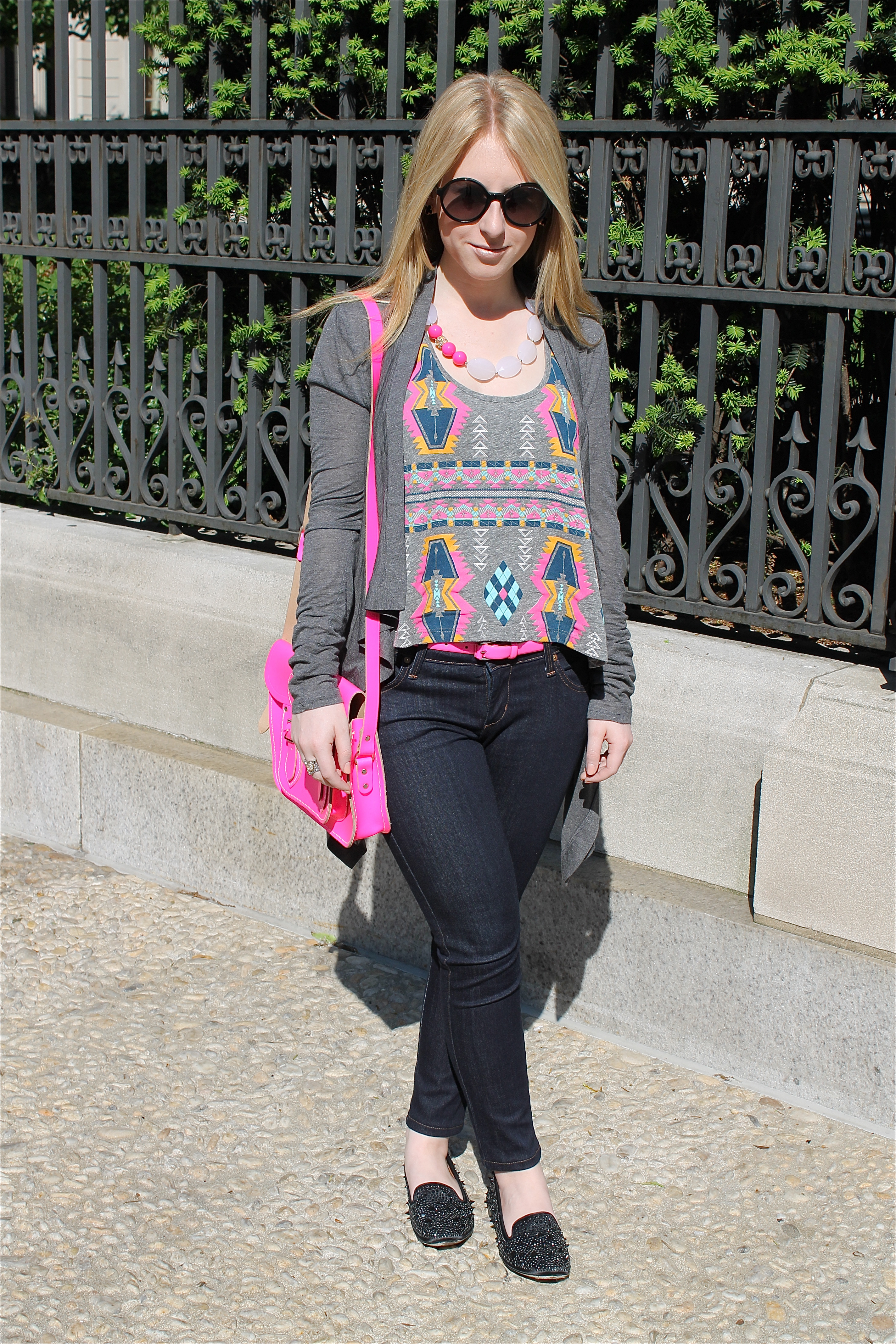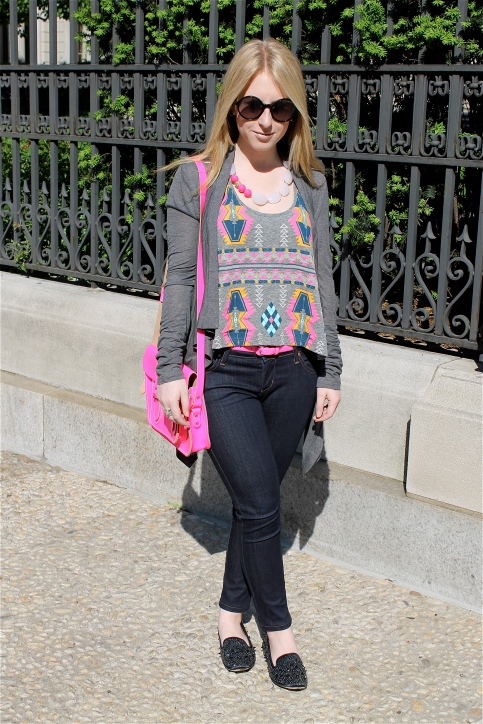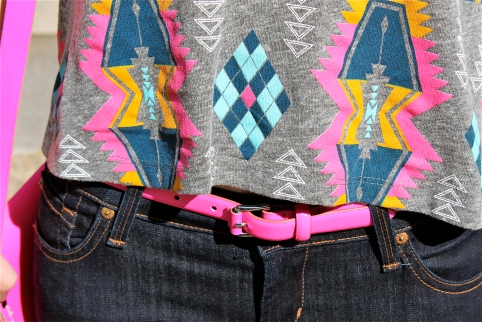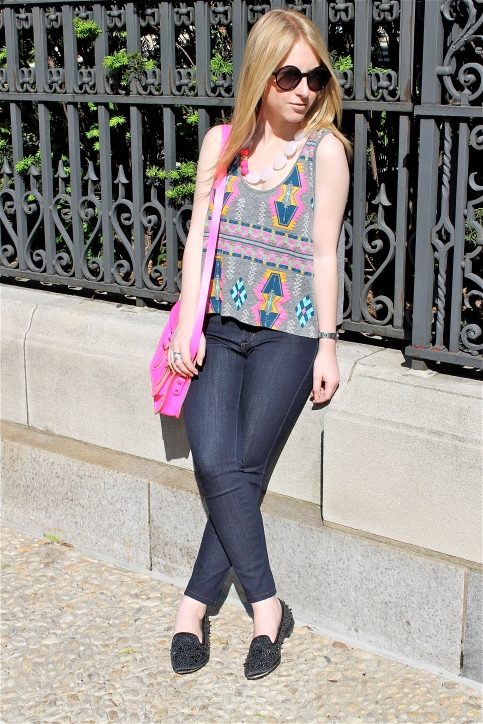 Top: Forever 21, Sweater: Helmut Lang, Pants: James Jeans, Shoes: Sam Edelman, Handbag: Cambridge Satchel, Necklace: Aqua, Sunglasses: Emporio Armani, Belt: Gap
Although we might associate labels and love, there's nothing like the good old mixing and matching. I've been out every night for about a week, dressed up in everything from a long sequin gown and a tight cocktail dress to skinny dress pants and sequin blouses. While I love to dress up, I felt like wearing quite the opposite outfit yesterday afternoon: jeans, a t-shirt, colorful accessories, and even a pair of flats, Sam Edelman's ADENA to be exact. The shoe is the perfect go-to for some sparkle and spike, an edgy addition to a rather girly-chic outfit.
With a quick walk around The Frick Museum, an afternoon meeting and packing for today's trip to Miami, this outfit did just the trick.
with style,
S