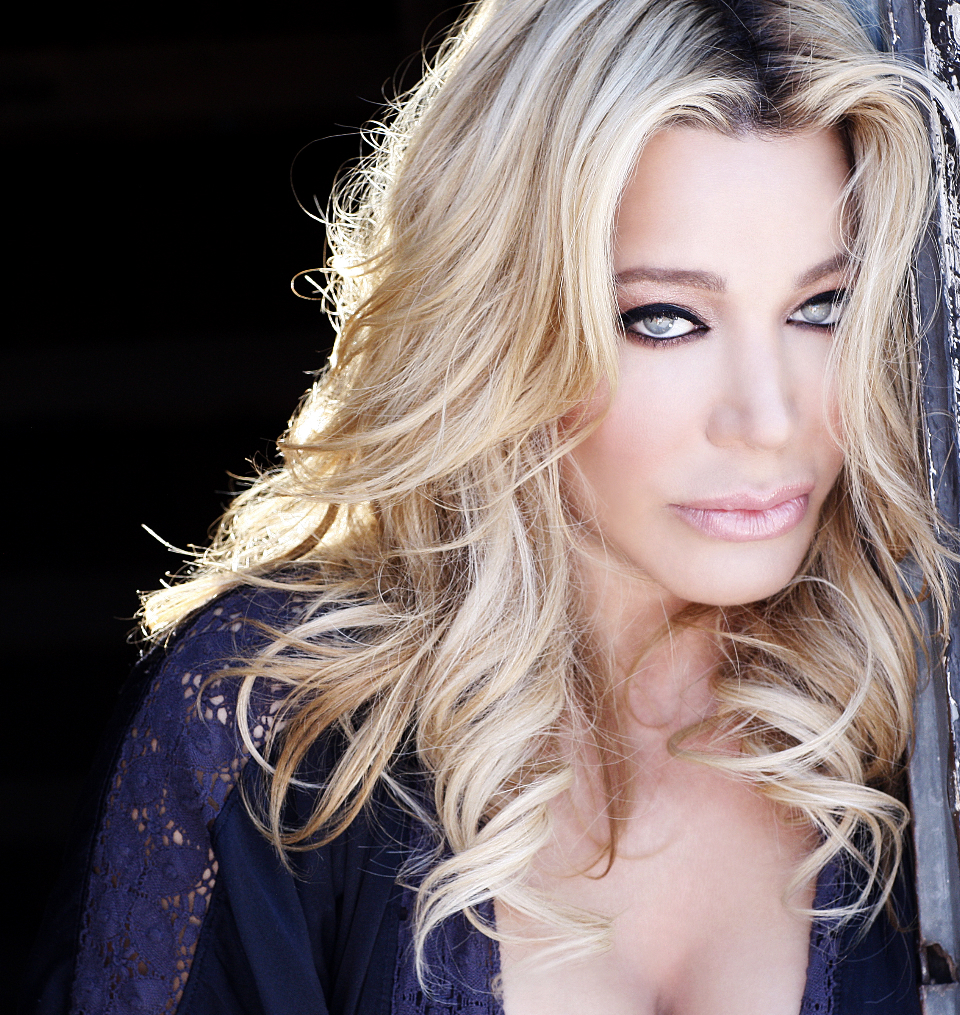 Multi-platinum recording artist, songwriter, and actress, Taylor Dayne knows how to get a crowd on their feet. From her billboard status and personal style to competing on Rachael Ray vs. Guy Fieri's Celebrity Cookoff, Taylor has always been one to watch: Taylor gives her story to Style Solutions below.
S: 18 of your songs reached the top 10 billboard status?
T: Yes it's true! It's a proud moment; I'm amazed and I still don't own an NFL team.
S: How do your relationships influence your songs?
T: I can't think of many songs that don't deal with a love relationship of some kind…well maybe disco and drinking songs. Gin and juice might not be my next hit, but singing about love is certainly something I know firsthand.
S: Not only were your hits in the 80s and 90s, but you had a recent 2011 top ten. How does a singer maintain this longevity?
T: Maintaining anything means you have a strong will and desire to continue changing, expanding and being successful. One's career takes some luck, a lot of good direction, and gifts. Listen to yourself and those you need.
S: Tell me about staring on the Food Network's Rachael vs. Guy: Celebrity Cook-Off.
T: The celebrity cook off was a crazy fun experience for me. I truly was quite the underdog as a non-cooking person; but, never dismiss those that do eat out at many restaurants and travel. Given some technique and being a fast learner, I got where you saw me, winning challenges and getting to the end and winning team.
S: Tell me about your public vs. private fashion style.
T: Fashion to me is confidence, trusting your own instincts, and looking at the styles you admire and what works on you. At home I kick back–comfort first. When I go out for dinner, I will usually opt for a dress. I just feel sexier that way, and in heels. Red carpet is about my hair, makeup, and outfit.
S: You were recently at The Kentucky Derby. How was it?
T: The Derby to me is so much more than the hats! I've made incredible friendships over the years. I just love the races, the mint juleps, and the dressing up. Not to mention, I go from noon to 5am the entire weekend!
S: One New Year's Eve in Palm Beach, I had the pleasure of attending your concert at Mar-A-Lago. Any more live performances?
T: I tour often; dates are up on my site. I actually do remember that New Year's Eve! It was for Donald Trump and his family; it was a lot of fun.
S: Memorial Day Weekend is approaching. What are your plans?
T: I'm usually performing that weekend, but this year I'm in the Hamptons, and then I'm off to the Philippines!