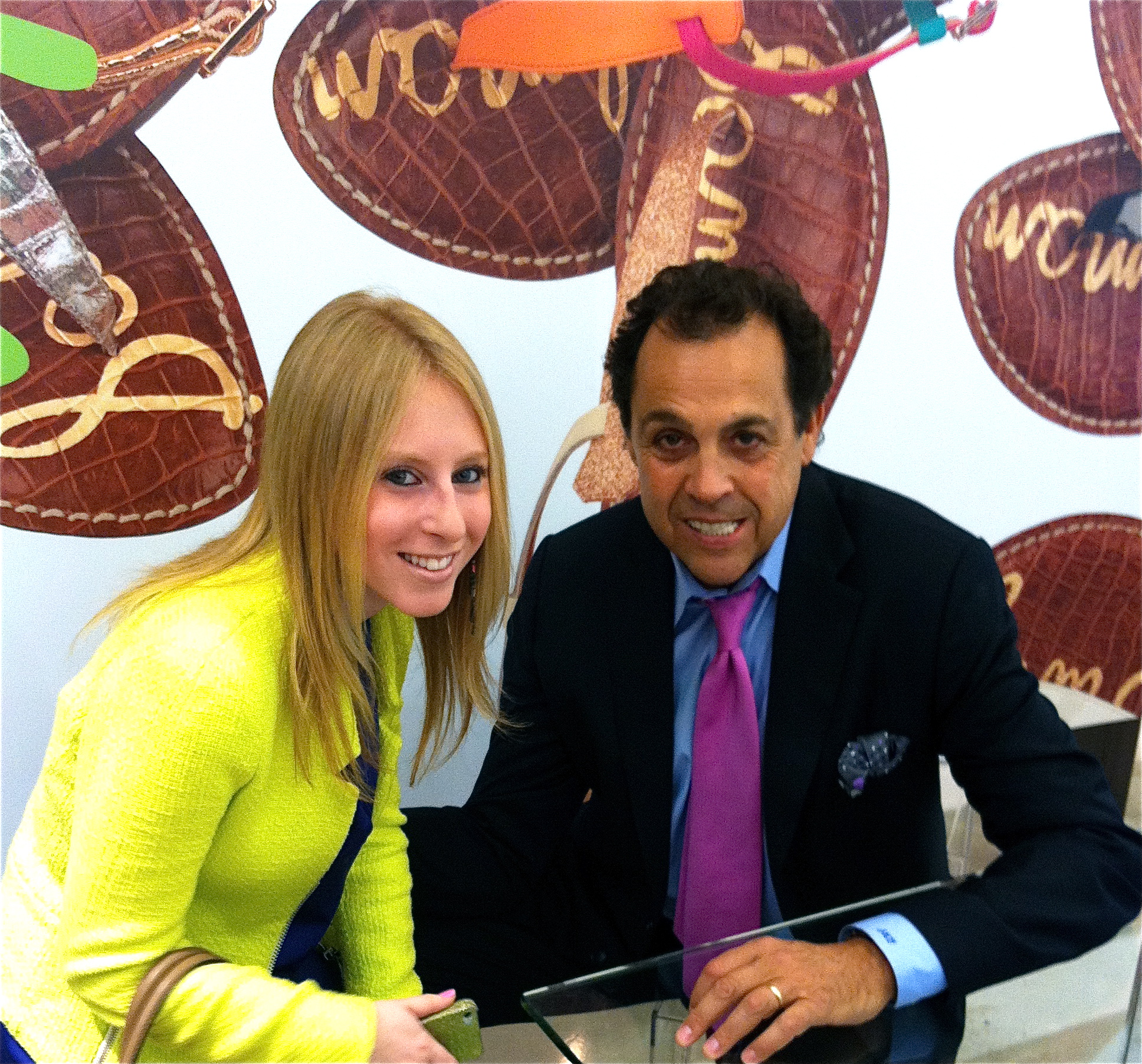 Yesterday was absolutely gorgeous in NYC, so I was happy to celebrate my spring fever with Sam Edelman at his personal appearance at Bloomingdales. Full of fashionistas and shoe-lovers alike, shoppers had the opportunity to nibble and mingle with Sam over cupcakes and cookie pops topped with pictures of his Yelena and Felicia shoes. Giving Style Solutions readers a taste of his spring/summer collection, his handbag line and more, I present my interview with Sam.
S: What's the direction of your Spring/Summer collection?
SE: It's important to know that there is always some aspect of rock and roll in my collections. This season, I've been very influenced by second generation rock and roll. I love the mixtures of material and saw the tribal trend happening in a very big way.
S: Speaking of trends, tell me about your favorites.
SE: Tribal is really the statement of the season and I think it's going to get bigger and bigger. I also love color this season, especially orange. In metallic, I love rose-gold and think it is extremely important. Color-blocking is a big deal, and of course the natural satins and leathers, which go well with tribals and everything else out there.
S: What do you think about neons?
SE: I like the neon trend for this summer, but I don't think it's here to stay.
S: What's the key shoe in this season's collection?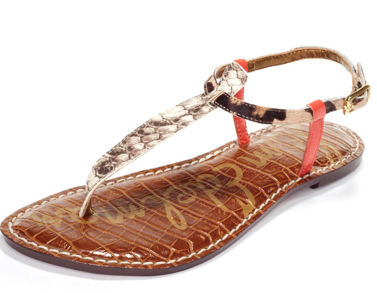 SE: The Gigi done in the tricolor (which means 3 colors) with python in the front, pony on the sides, and coral in the back.
S: Tell me about your handbags!
SE: I love the black handbags with studs on them and the mixtures of leather. At certain places they're sold out; they're going like crazy!
S: Any thoughts on designing men's shoes?
SE: I'll do men's shoes next year. The shoes I'm wearing today are designed by me–I also picked the leather.
S: What do you think about when you're designing?
SE: A muse, someone who I see wearing my shoes. I work from what I think she's going to be wearing; that's how I work. I usually find that girl in Europe, and I know exactly what she looks like.