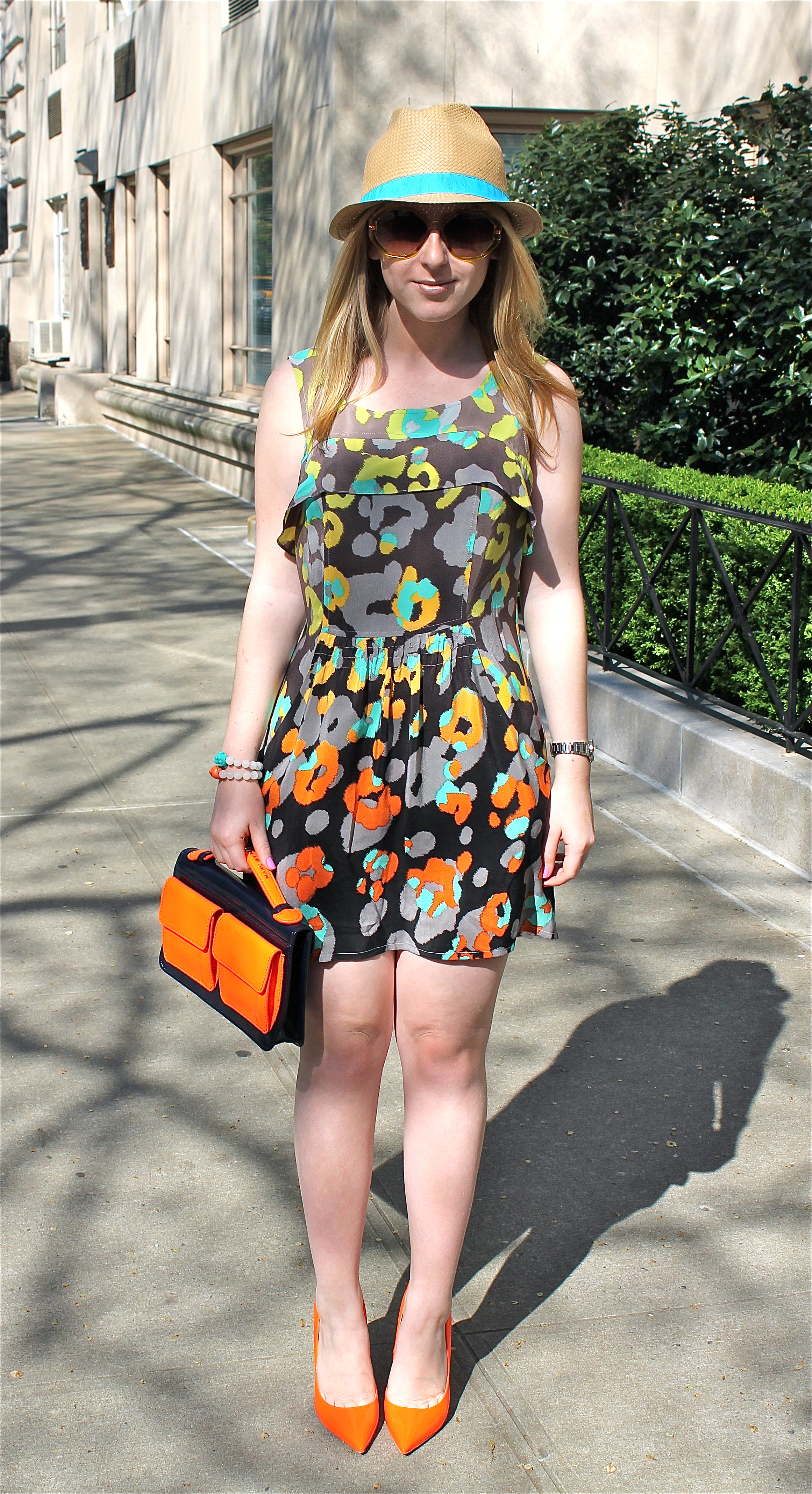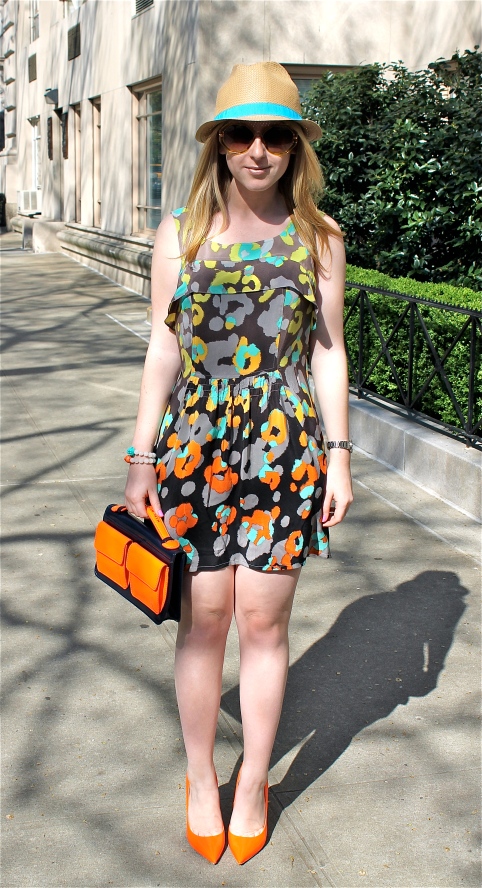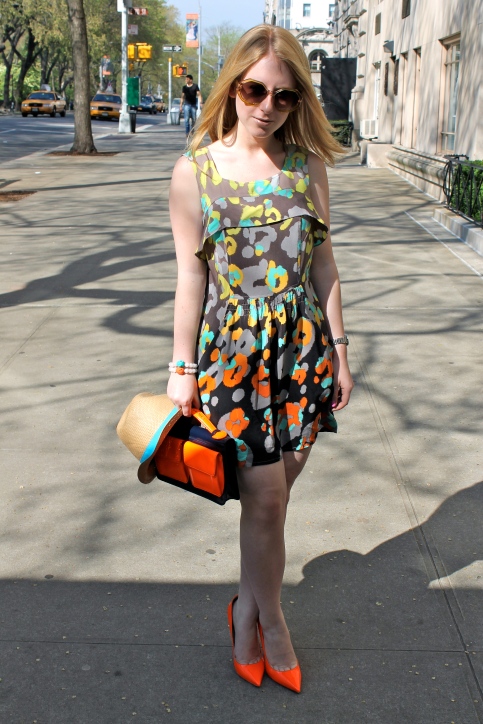 Dress: Oonagh by Nanette Lepore, Shoes: Jimmy Choo, Handbag: Marc by Marc Jacobs, Bracelets: Beads 4 Battle, Sunglasses: Velvet Eyewear, Hat: Aqua
I can't believe how warm it was yesterday! Talk about a welcome home gift. It truly felt like a midsummer day with men running shirtless, sunbathers on the Great Lawn, ice-cream stores prematurely packed, and women dressed in sleeveless shifts. I was one of those women. I've had a love for sleeveless dresses ever since I was a little girl. There was this particular bug patterned dress in the color pallet of what I'm wearing in these photos that I lived in for about my entire pre-K life. When I came across this leopard print silk dress, I knew it was a spring/summer must-have. Plus, it was on sale (and still is!).
I love how the addition of a few accessories can make this already colorful outfit even brighter and more fun, especially the fedora which adds the perfect warm weather finishing touch.
with style,
S