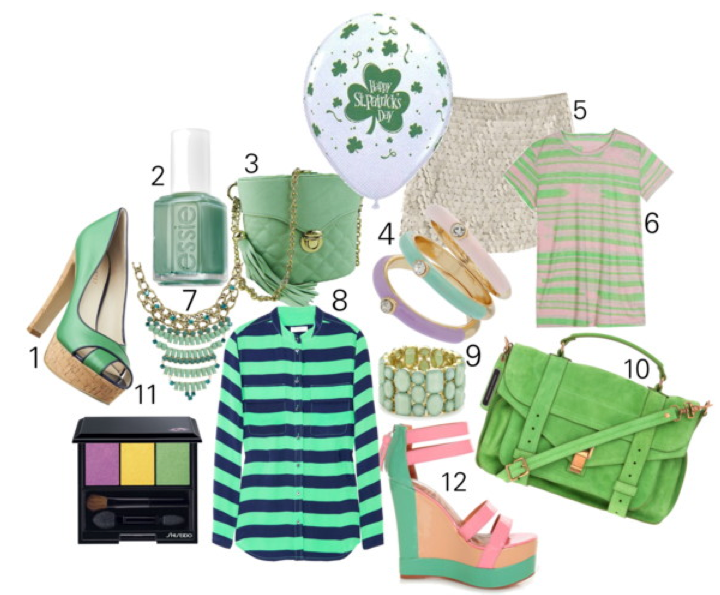 Happy St. Patrick's Day, Style Solutions readers! NYC is typically crazy on this day of the year; bars are filled to capacity, streets are crowded due to the parade along 5th Avenue and there is a whole lot of green.
I'm all about showing holiday spirit through an outfit, but this does not mean that every item we wear on St. Patrick's Day has to only be green or just one shade. Take advantage of this season's pastel trend by going for some mint hues and combining them with complementary pastels; it will make for a celebratory and chic look.
1. Nine West $89, 2. Essie $8, 3. Romwe, 4. Topshop $18, 5. Zara, 6. Proenza Schouler $198, 7. Fossil $61, 8. Equipment $250, 9. RAIN $72, 10. Proenza Schouler, 11. Shiseido $33, 12. Matiko Echo $193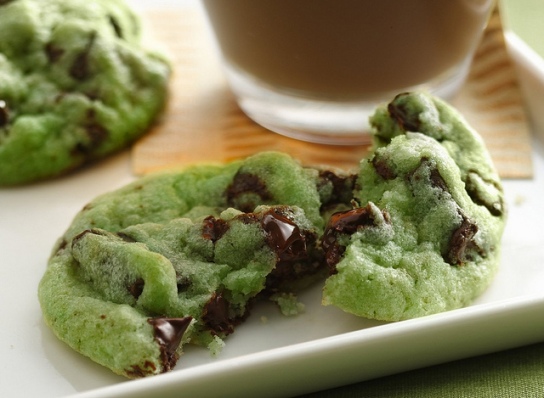 I also love a delicious St. Patrick's Day dinner; corn-beef, cabbage, Irish soda bread..the whole 9 yards. My mom is a great cook and will make a themed dinner later in the week, but until then I am mouthwatering over this mint chocolate chip cookie recipe and this homemade mint Oreo recipe.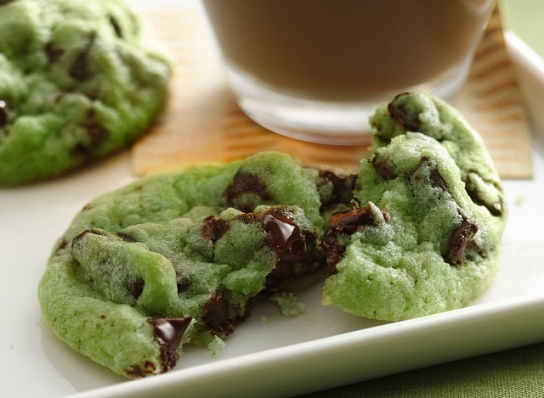 with style,
S