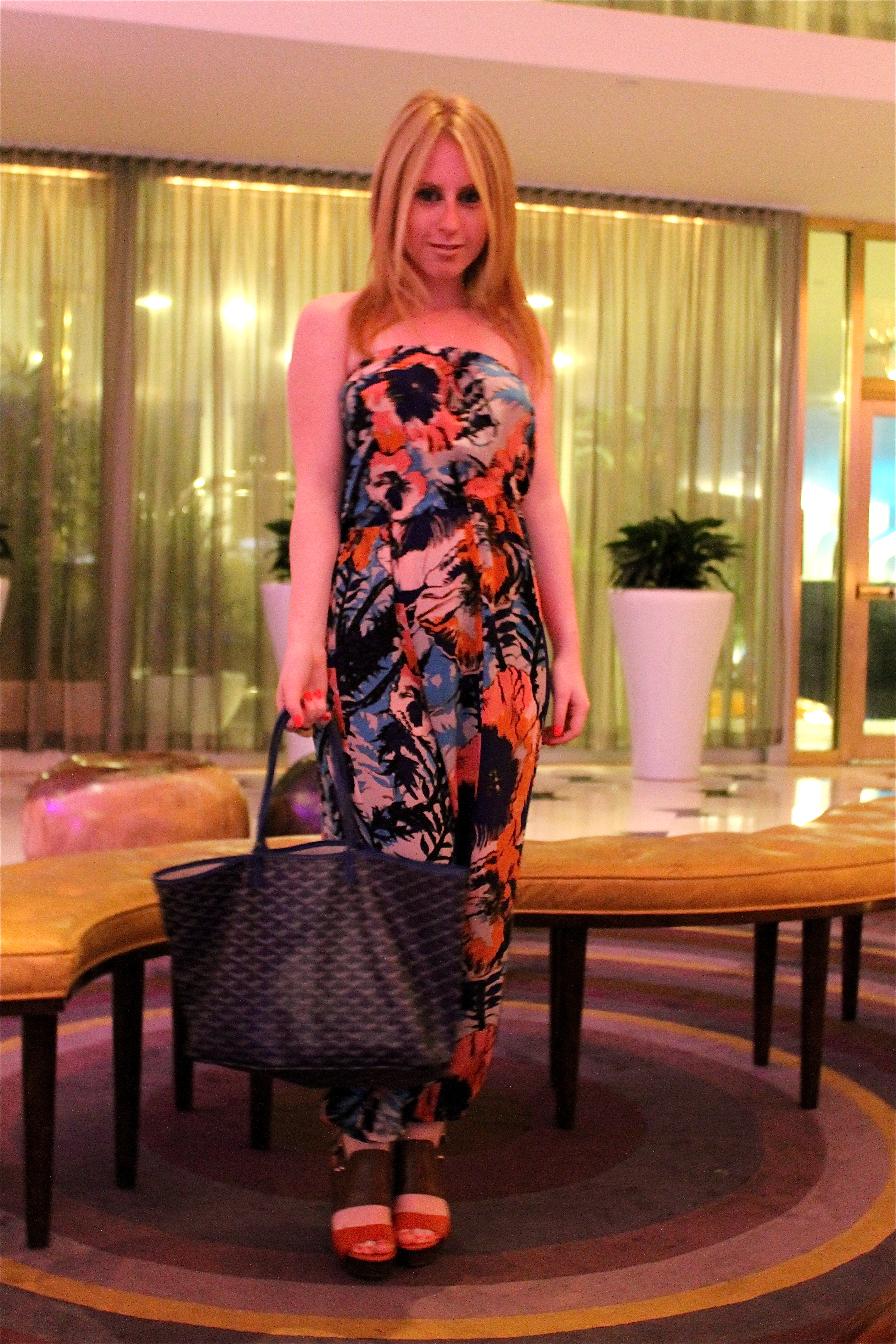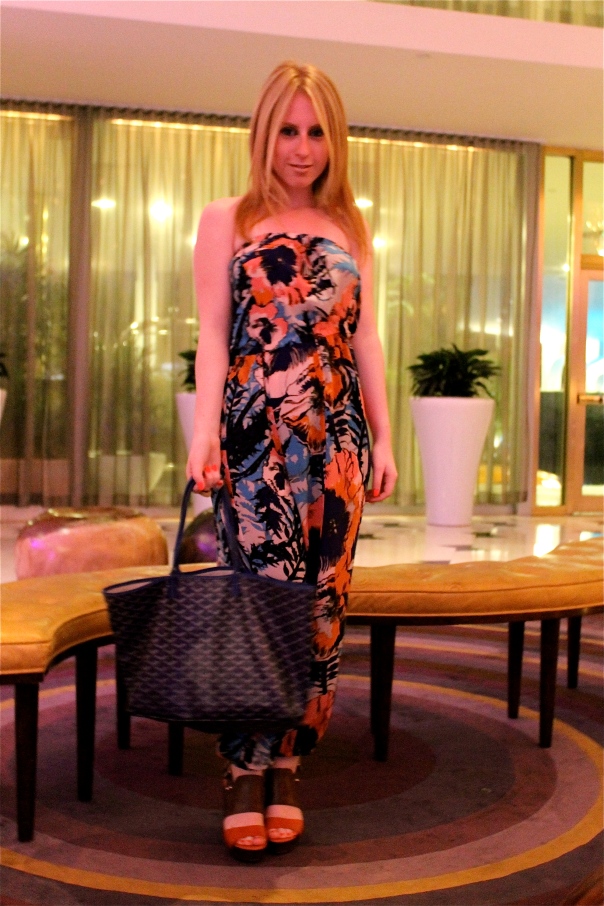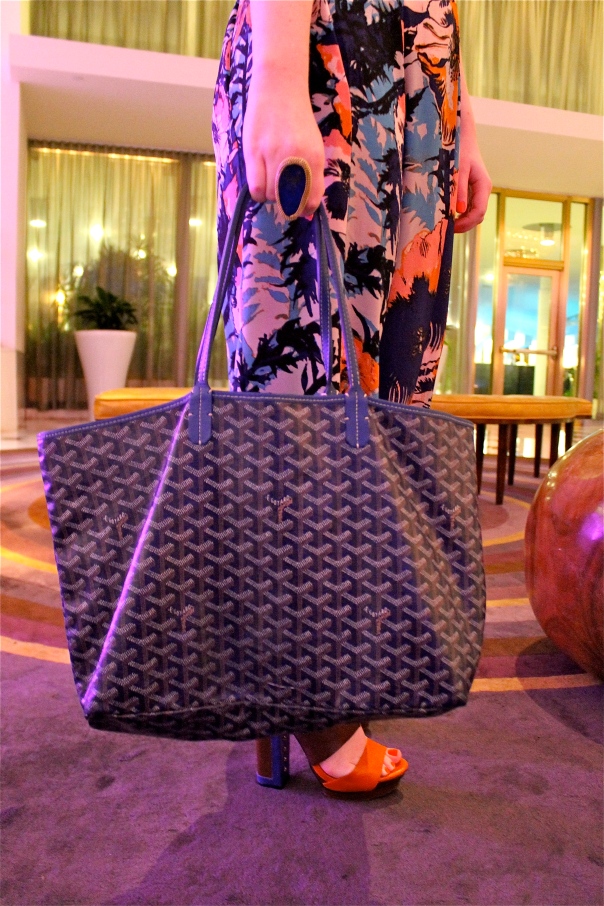 Jumpsuit: Plenty by Tracy Reese, Shoes: Vince Camuto, Handbag: Goyard, Ring: present from a friend.
I just got home from Miami and I already miss it: the beautiful weather, cool scene, resort clothes, shopping, and then some. I spent my final moments of this mini getaway with my family.
I'm loving the tropical floral trend with splashes of tangerine. It's the perfect way to incorporate patterns and a pop of color into your wardrobe.
While some would tone this ensemble down with minimal accessories, I did quite the opposite, adding my new favorite chunky cocktail ring, oversized tote, and platform heels. Go big or go home is what I like to say.
It's supposed to be warm today here in NYC, so I might not have to go too far away from my Miami attire.
with style,
S