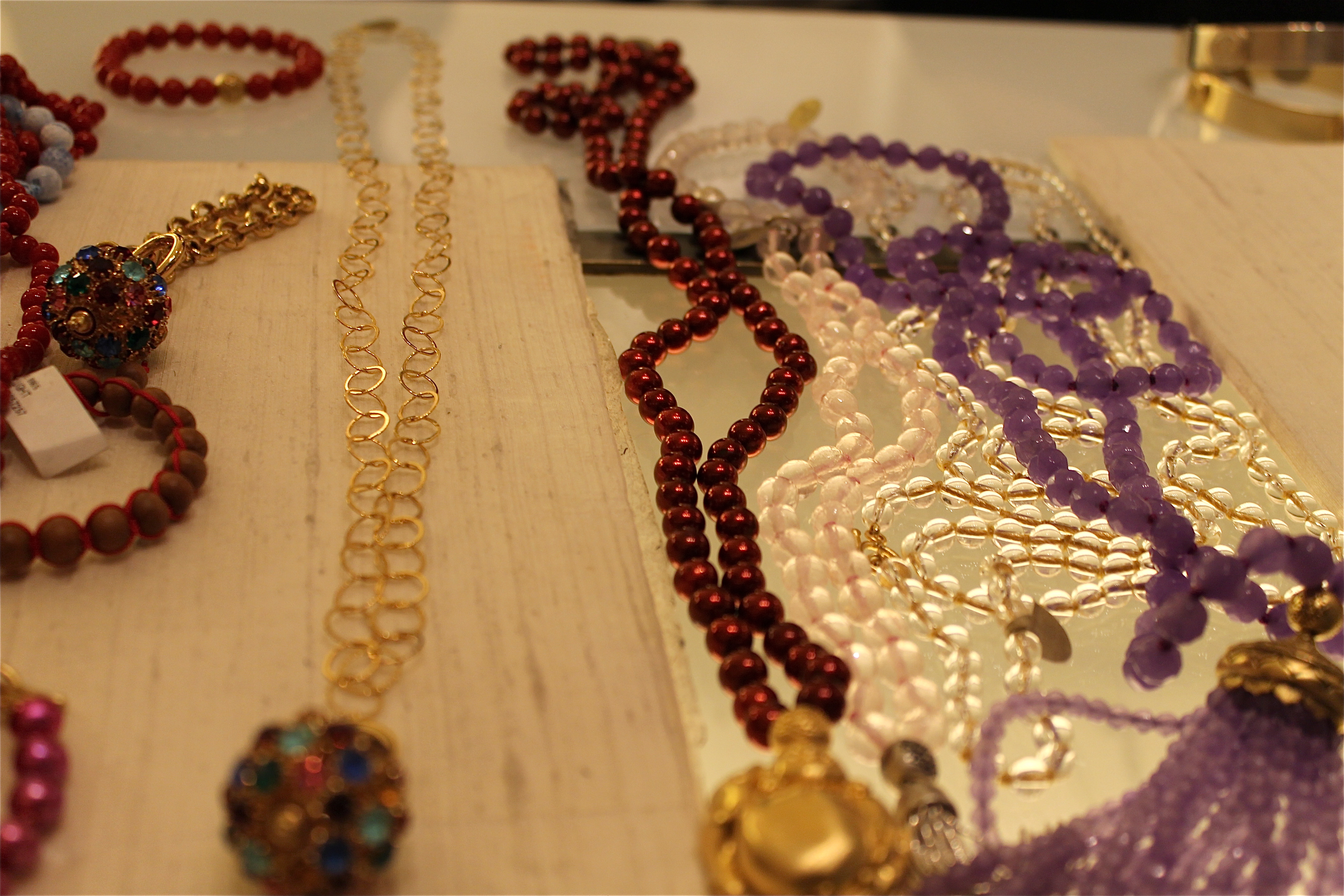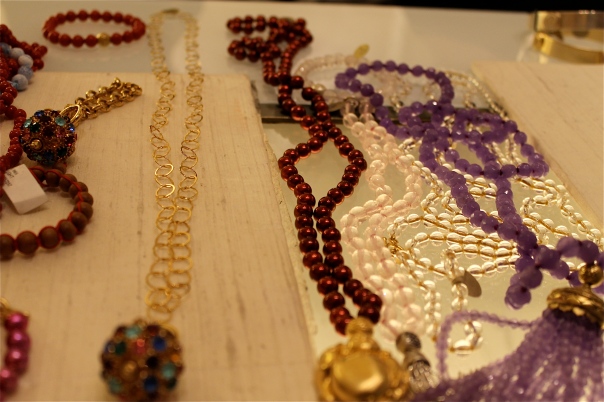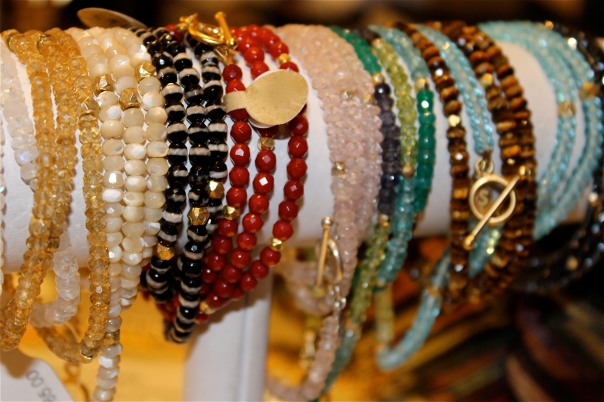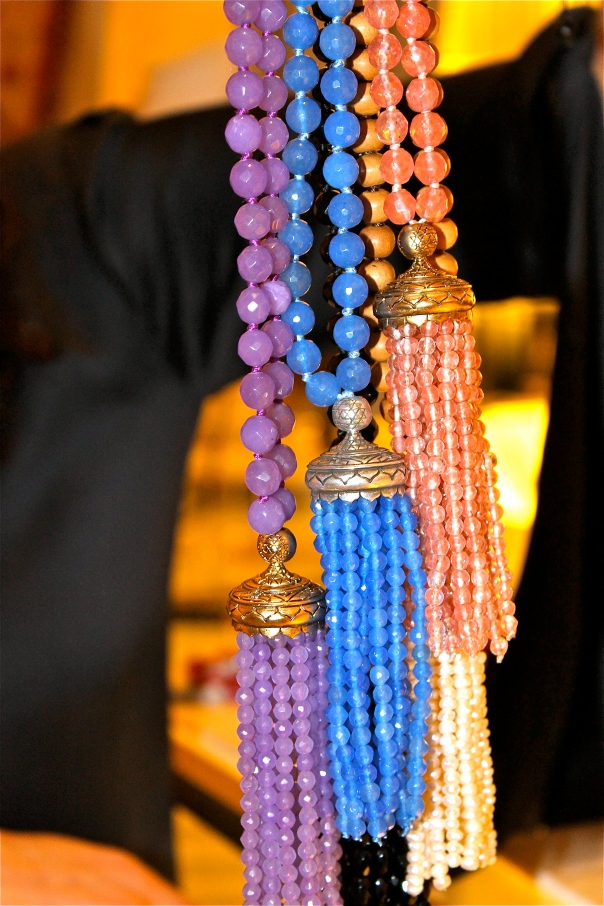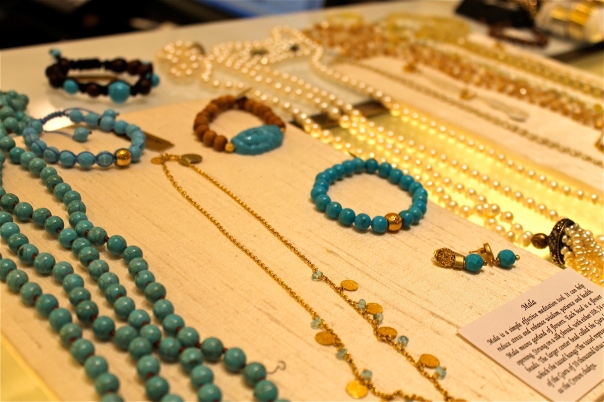 I met Light by sky jewelry designer, Debra Skyler, at her trunk show at my hair salon, Warren Tricomi.
I didn't expect to come across a trendy, fun and meaningful jewelry line while going to get my hair conditioned, but that's the beauty of New York City; it's full of surprises.
I especially love Debra's lariat necklaces as they are long, chunky, and available in pastel hues, which is spot on for spring 2012. I also enjoyed her turquoise collection and set of beaded bangles.
Each piece of jewelry has its own unique simplicity, making this collection full of charming basics to add to your jewelry collection.
I'm going to Miami today for the long weekend and can't wait to show you what's going on in the South Beach fashion world!
with style,
S