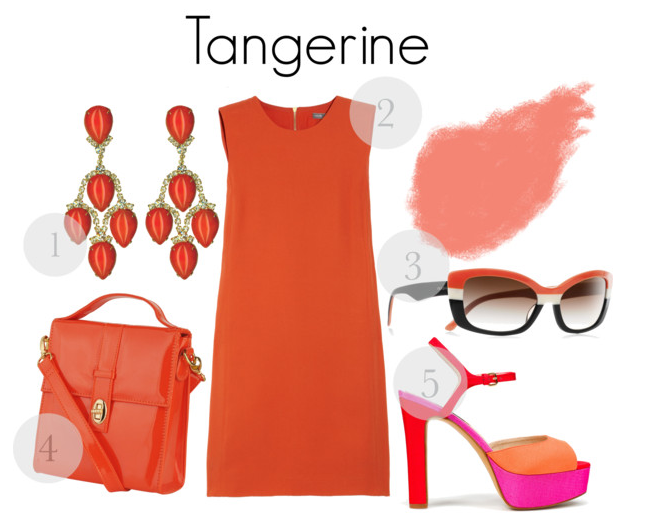 1. Roberta Chiarella Sensatior $148, 2. Vince $395, 3. Prada $225, 4. Forever 21 $20, 5. Zara $100
The trends keep rolling out. So far, I'm loving each and every one of them. It seems as though I cannot go into a store without trying something on or making a purchase. The collections are better than ever, designers and low-end brands going all-out with trendy pieces that make us feel like we just walked off the catwalk at Fashion Week.
That's the beauty of mixing high and low pieces; there's dimension.
One trend that I'm loving right now is a splash of tangerine. Crisp, bright, sassy, sexy, and glamorous, having a few tangerine pieces in your closet is an absolute must. I do not suggest wearing more than one or two tangerine pieces at once, unless you take the colour-block route which is so darling. Above are my favorite tangerine pieces; I love how the less expensive items look just as great as those that are expensive. By the way, the Zara shoes are on sale-I'd definitely make a move. If you're not feeling a tangerine clothing item or accessory, you can always substitute with a tangerine shade of lipgloss for a pop of color.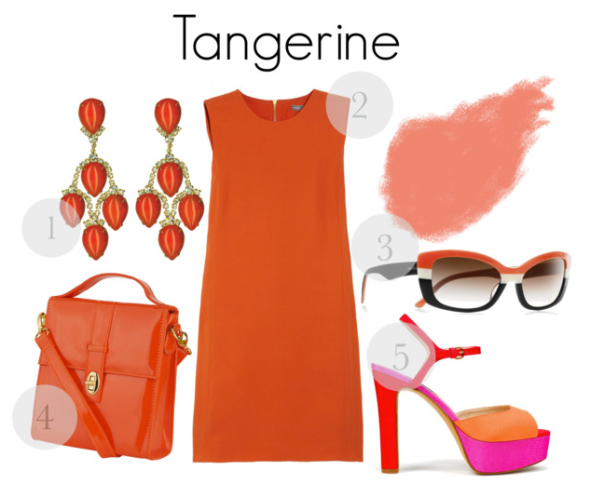 1. Gorjana Graham $55, 2. Jagger Edge $109, 3. Jeffrey Campbell $170, 4. Zara $10, 5. Furla $248, 6. Low Luv by Erin Wasson $40, 7. Sam Edelman $275, 8. R&Em $34
On an edgier note, I'm also loving the punk accessory trend; perfect for spicing up a basic outfit. Whether you go for a funky clutch, spiked heels, lacy gloves, or stud embellished anything, you'll ace the trend in no time. Keeping your clothes sophisticated and elegant combined with these accessories will give you a balanced soft meets hard look.
Even if these trends are outside of your comfort zone, it's always worth while to go to a store you like with brands you feel comfortable in and try on some pieces in a dressing room.
Fashion is all about experimenting and exploring your options, and there are never too many. Even if you don't make a purchase, you learn more about your likes and dislikes. The worst case is you walk out of the store with the same amount of money you walked in with and one less shopping back to carry. Not too bad, right?
with style,
S