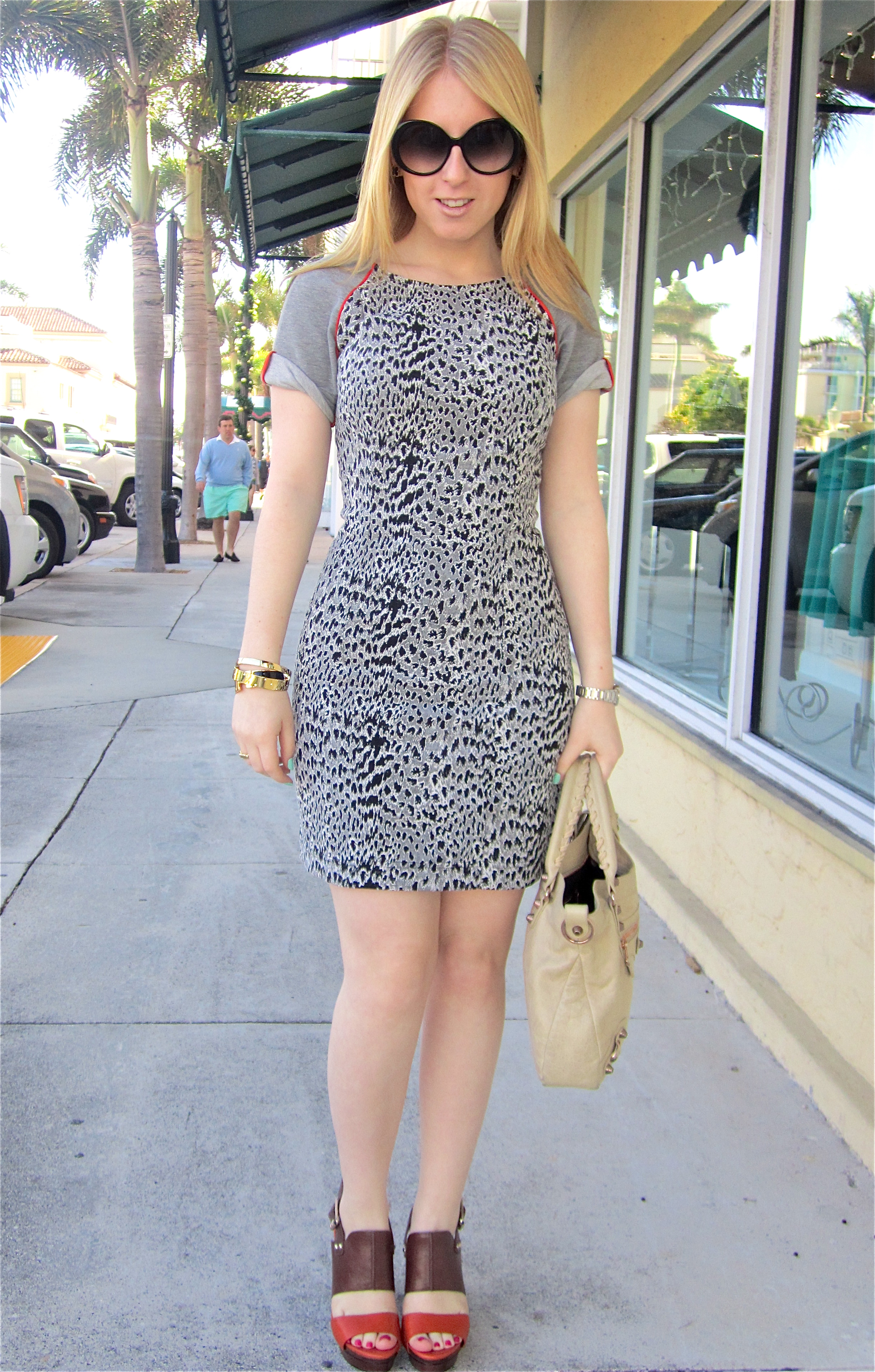 Palm Beach is a classic holiday vacation destination for those on the East Coast. It never fails to disappoint. It's fancy and elegant while relaxing and charming, and people seem to always be a little more dressed here than in other areas of Florida. I've been coming to Palm Beach since I was born, and I always love to wear my most glamorous yet comfortable pieces.
While I always say I'm going to spend more time trying to relax and less time shopping, I somehow can never pass up a shopping trip. There's always that sandal that looks better than the one you brought or that dress that's more exciting than the one you bought in the Hamptons over the summer.
My wise grandmother always said, "there's always something new."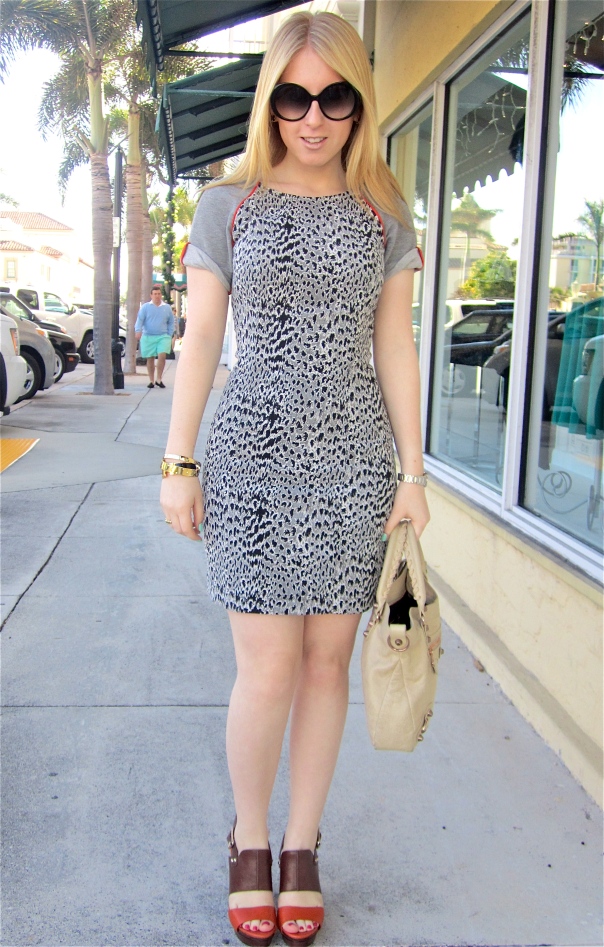 Although it was freezing yesterday, I still managed to walk around without a sweater. I wore my French Connection cheetah dress with orange piping, Balenciaga handbag, J.Crew and Hermes bangles, my Bulgari watch, Velvet Eyewear shades, and my new Vince Camuto platform sandals that I bought the day before at Nordstroms.
I love the colour-block combo, the stud detailing on the inside of the heel, and the double buckle strap, which holds my feet in place.
This look is very New York meets Palm Beach. The Palm Beach is the daytime dress, mix of bangles, and Balenciaga handbag where the New York is the bold, colorful and high platform sandals and oversized shades.
I love both places, and frankly, they are both simply me.
with style,
S