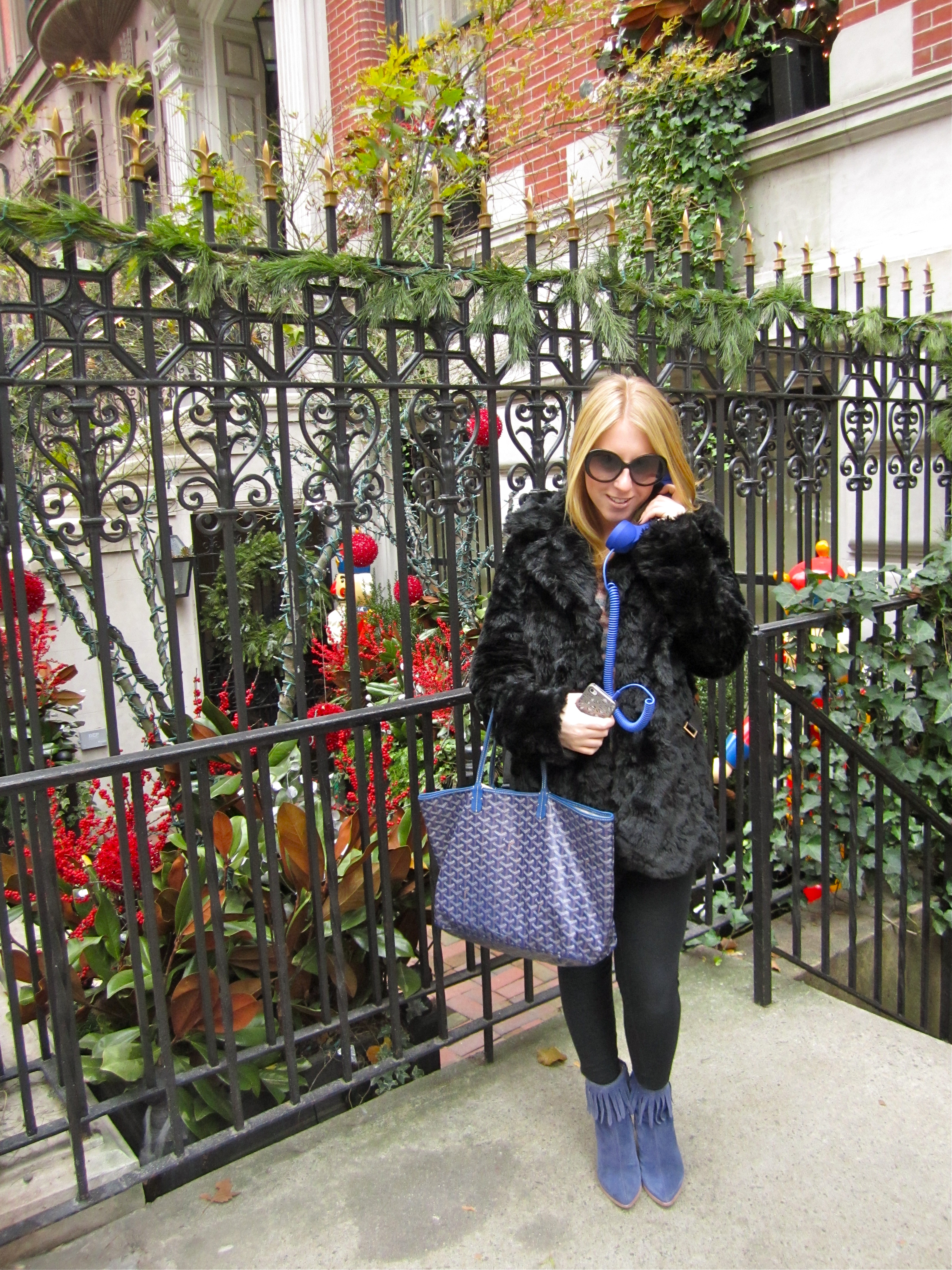 New York City was absolutely freezing and windy yesterday! I was out and about all day, stopping for warm drinks quite frequently to keep warm. My day started off with my first warm drink, a cappuccino, at Via Quadronno. The Upper East Side is pretty empty–the usual crowds have already jet-setted off to their vacation destinations, leading haute spots and the streets to be abnormally calm. What wasn't calm, though, was Laduree, which still has lines out the door.
As the newspapers say, macaroons are the new cupcakes.
I decided to spend my day walking around to get exercise for my Palm Beach outfits, and to get some errands done. The store windows kept me company, especially Dolce & Gabanna, and I even popped in a few to warm up such as Barneys.
I eventually got hungry, so I stopped at Bar Italia for a small goat cheese, beet, and asparagus salad–it was just what I needed.
I wore my Sam & Lavi sweater, American Apparel leggings, Topshop [faux] fur jacket, Goyard handbag, Velvet Eyewear shades, suede fringe booties that I bought in Italy about three years ago (and they still look good as new), and my POP phone, which added to my blue accessory theme.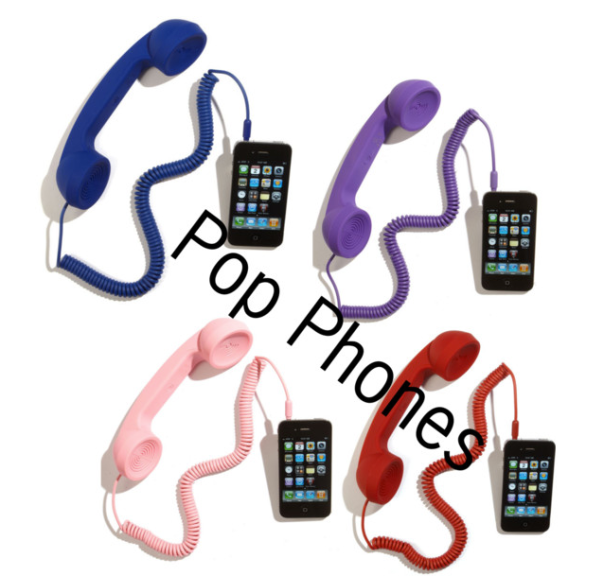 I got stopped on the street numerous times, people asking me where I bought it, and others whispering beind me, "look at that phone!" It was quite the stopper. The colors of the POP phone are endless. I'm looking to invest in another phone that is a lighter color for when I go to Palm Beach. I'm thinking light pink or green…however, it might be a little too bold for the PB crowd. But then again, who cares?!
What's your favorite color POP phone?
with style,
S